Today's high school track meets have been cancelled. The Kingman meet has been rescheduled for April 26th. The rescheduled meet for Fr/So at St. John is still pending.

Thank you to our parents and patrons who visited PPHS tonight to support Mrs Lesage's Forensics Team. it was a great night to see students showcasing their events! Thank you for supporting the Fine Arts!!!

Thank You to our parents who organized and helped at After Prom! The kids had a great time with the activities, and the prizes were excellent. Thank You, Parents!!! (Thank you for everyone who helped with clean up on Sunday, too!)

Thank You to our Junior Class sponsors, Mr Joe Schrock and Mrs Nichole Hendrickson, and the Junior Class for planning Prom tonight! Well Done!!!

Pretty Prairie USD 311 Board of Education relieved Randy Hendrickson of his Superintendent duties April 12th, 2021. The Board is committed to creating the best possible school system for the Pretty Prairie Community.

The BOE voted to amend the reopen plan at last night's meeting. With the county in green still, the board voted to lift the requirement on temperature checks and masks are not required. If the county and our district experience a rise in positive cases, mitigation steps in the original plan will be revisited accordingly.
https://5il.co/ri0r

Please remember that Wednesday, April 14th, is a late start day. School will begin at 9 a.m. Reminder that no breakfast will be served.

PPHS and PPMS Track teams competed at the Pretty Prairie Harold Little Track Meet on April 8th. Congratulations to the HS Girls team who finished 1st and the HS Boys team finished 2nd (missing the championship by only one point). The 7th Grade Girls team finished 2nd and the 7th Grade Boys team finished 3rd. The 8th Girls finished 3rd and the 8th Grade Boys finished 5th. For complete results of the meet, visit
www.heartlandtiming.com
Head Coach is Mr. James White and the Assistants are Mr. Jon Johnson, Mr. Dennis Detter, Mrs. Kaylee Goering, and Mr. Scott Goering.

Congratulations to the JV Boys Golf Team who placed 1st at Medicine Lodge today! Members of today's team included Bryan Steadman, Jaiden McGinnis, Brock Rogers, Kai Smith, Brogan Stucky, Gauge Stauffer, Gavin Koedinger, and Trenton Rogers. Individual Medalists were Bryan Steadman placing 3rd and Jaiden McGinnis placing 7th! The team is coached by Mr. Chuck Ray and Assisted by Mr. Matt Goering. Well done, Bulldog Golfers!!!

Thank you to all of our volunteers and workers who helped at the Harold Little Track meet today! It was a very well run meet for the Middle School and High School today.

USD 311 is aware of a planned protest that will occur tomorrow from 12:00 - 3:15 pm. USD 311 Administration have met with the Reno County Sheriffs Office and officers will be on site. USD 311 will not be accepting visitors during the protest and ask parents to communicate with building staff if a student needs to leave school. If a student leaves school we will attempt to contact parents. Thank you.

Today is the "Little" Track Meet, here at Pretty Prairie. MS Field Events start at 11:00 & Running Events begin at 1:00. HS Field Events start at 3:00 and Running Events start at 4:30. Come out and support the Bulldogs!

Congratulations to the PPHS FFA Chapter for placing 3rd as a team at the Ag Tech and Mechanical Systems competition today at Marion! Team members in competition today included Blake Shultz, Cooper Schuldt, Dustin Saft, and John Schwartz. Placing 6th individually was John Schwartz! Today's competition included general mechanical assessment, parts identification and equipment, electrical systems, energy systems (engines), and structural (welding). The team is coached by Mr. Cody Day. Results from March FFA competitions for the South Central District: Top 10 Junior Speakers, Caylee Blew 5th! Top 9 Extemp Speakers, Blake Shultz 7th and Mercedes Mohs 9th! In the Vet Science competitions, the FFA placed 3rd! Those team members in Vet Science were Victoria McKinney, Mercedes Mohs, Blake Shultz, and Caylee Blew. Congratulations Bulldogs!

Congratulations to the PPHS Forensics Team who won the Heart of the Plains League Championship today! Three new State Qualifiers for the Bulldogs brings their State Total to 24!!! They are coached by Mrs. Michelle Lesage. In Oration, Tim Ulrich 2nd and Bailey Young 4th. In Extemp, Keelan Stucky 2nd, Kai Smith 4th, Grace Hendrickson 5th, and Jaiden McGinnis 6th. In Impromptu, Tristan England 1st. In Serious, Grace Webster 2nd, Sadie Nisly 3rd, and Kai Smith 4th. In Poetry, Grace Webster 1st and Copper Collins 3rd. In Prose, Liz Graber 3rd and Gabi Unruh 5th. In Informative, Tristan England 1st, Cara Shultz 2nd, Sadie Nisly 3rd, Reagan McLeland 4th, and Caylee Blew 5th. In Duet, Sophi England and Cara Shultz 3rd, Keelan Stucky and Phoenix Schmidt 4th. In Humorous, Tristan England 1st, Copper Collins 2nd, Tim Ulrich 3rd, and Sophi England 5th.

Congratulations to the Varsity boys golf team who placed 4th at Crazy Horse Golf Club! Lucas Detter medaled 9th and Landon Weide placed 10th. The team is coached by Mr. Chuck Ray and assisted by Mr. Matt Goering.

Congratulationsto the JV Boys Golf team for placing 2nd at Athony Lake. Individual medalist included Jaiden McGinnis - 2nd & Bryan Steadman - 4th. Other members of the JV team are Brogan Stucky, Brock Rogers Blake Stucky & Gavin Koedinger. The team is coached by Chuck Ray & Matt Goering. Good Job Bulldogs!

The MS Track Meet @ Kingman on Tuesday, April 6th will begin at 1:00 pm with field events. Running events will begin at 2:00 pm - all finals, no prelims

Reminder for USD 311: There will be no school on April 2nd, 5th, and 6th. School will resume Wednesday, April 7th.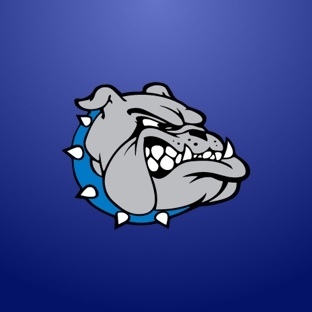 FORENSICS PARENTS: Tuesday, April 6th PPHS will host the HOPL forensics meet at the school. There will be NO CONCESSION STAND, so please SEND a sack lunch that does NOT require refrigeration with your student. Maybe feed them a large breakfast, as well, as the meet will last as late as three or so. DO NOT BRING IN OUTSIDE FOOD DURING THE MEET. We are not allowing anyone extra into the building. Your students need to dress nicely in dress pants, shirt, ties, suits if they choose and ladies do NOT wear short tight skirts and too high of a heel or low blouses. (Ladies are better off in pants for freedom of movement.)

Senior Parents: To help you continue your planning for Senior Graduation on Saturday, May 15th, the ceremony will be held at the High School Football Field. This location allows us to invite guests without limitations. In the event of inclement weather, the ceremony will be moved to the High School Gym. Mr. Hedrick