Landon Weide, senior '22, presented information to the HS students yesterday afternoon about scholarship opportunities available through the Army National Guard and ROTC programs at the university level.

5th graders are enjoying the new basketball goal up on the playground. Last year's fifth graders raised money to purchase a new goal.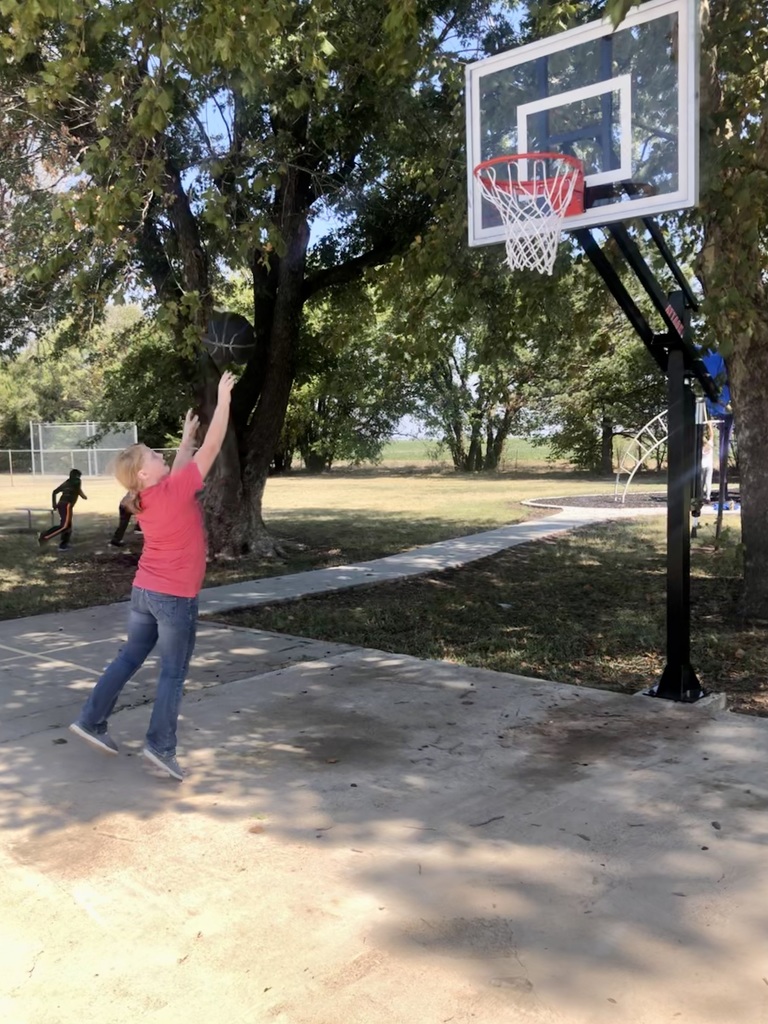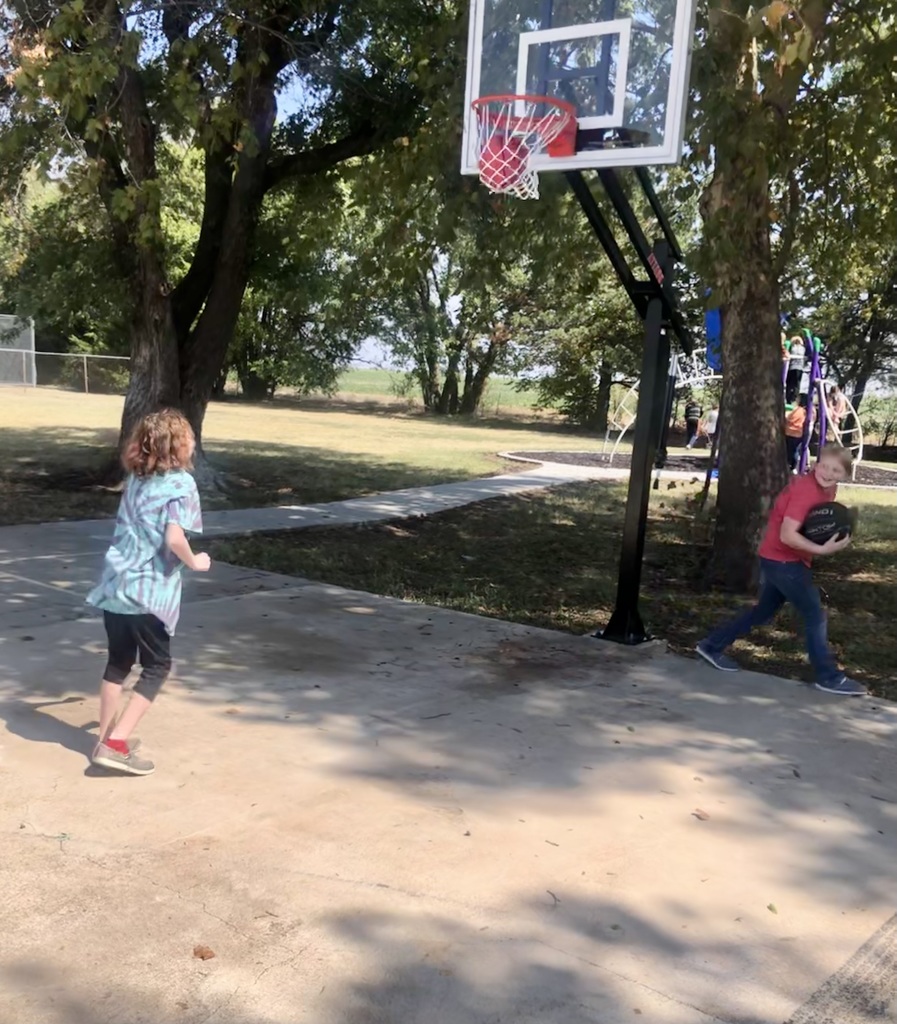 First graders have been busy learning about a variety of things. Some things are animal characteristics, creative writing about apple orchards and sending our Flat Stanley's on an adventure!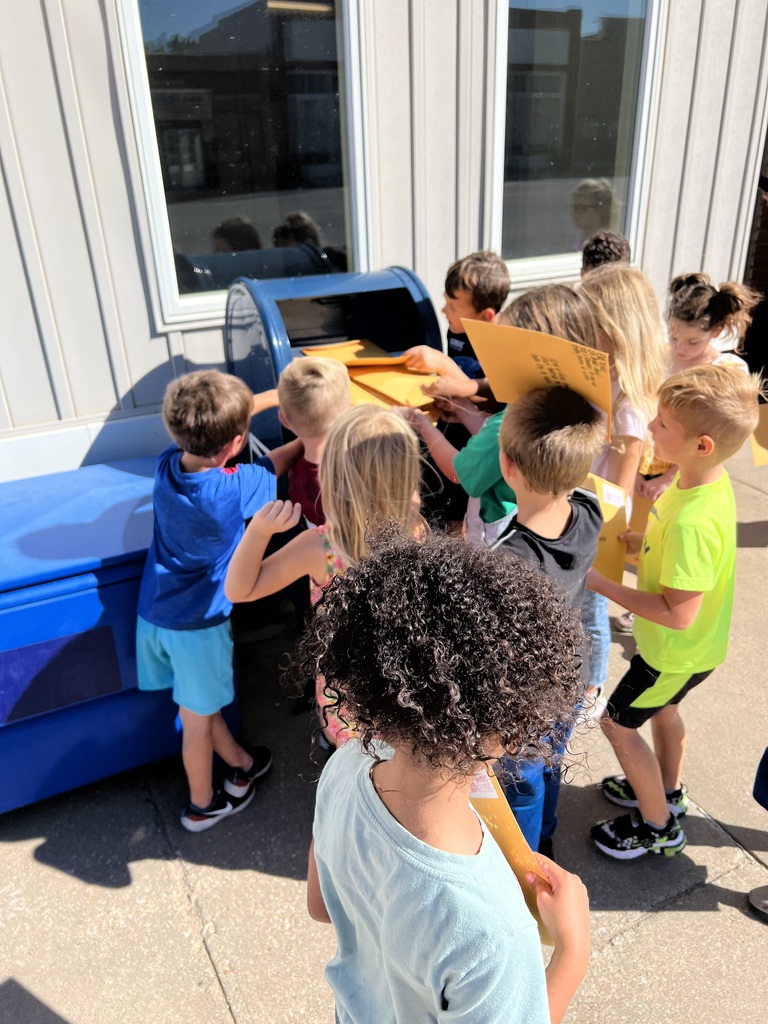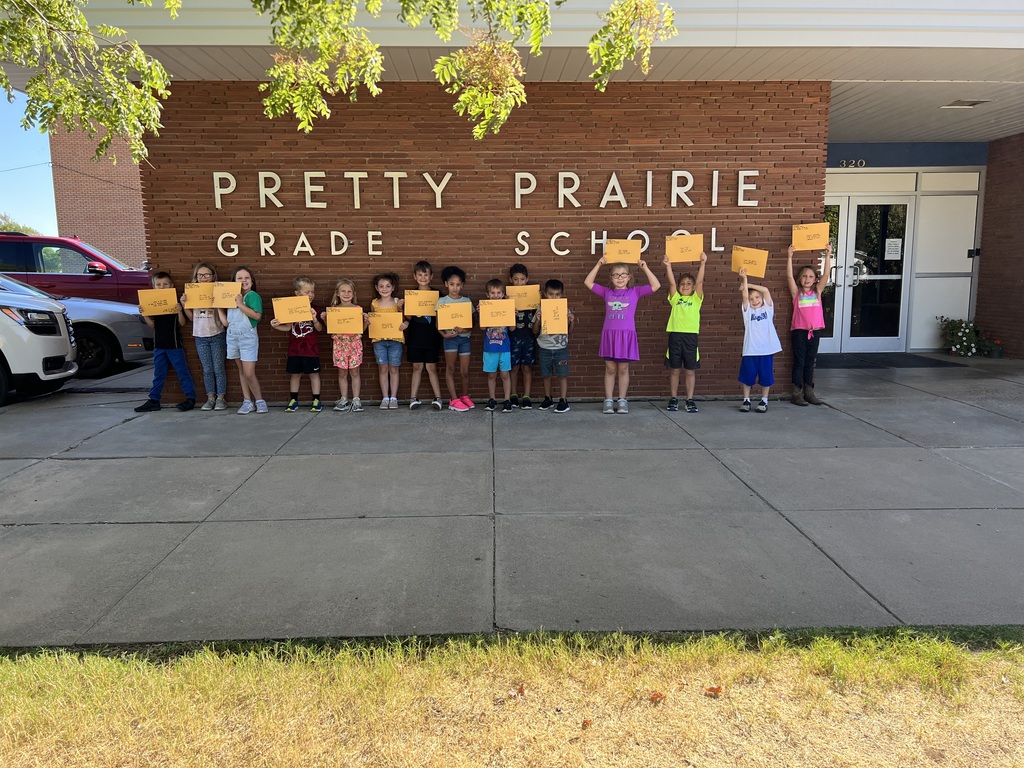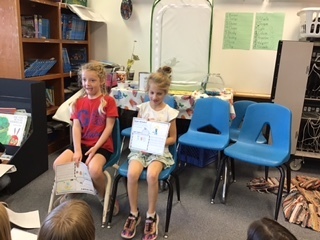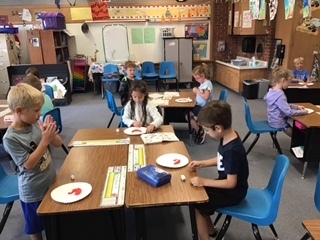 The marching band had the privilege of marching at the State Fair this morning. Great Job Bulldogs!!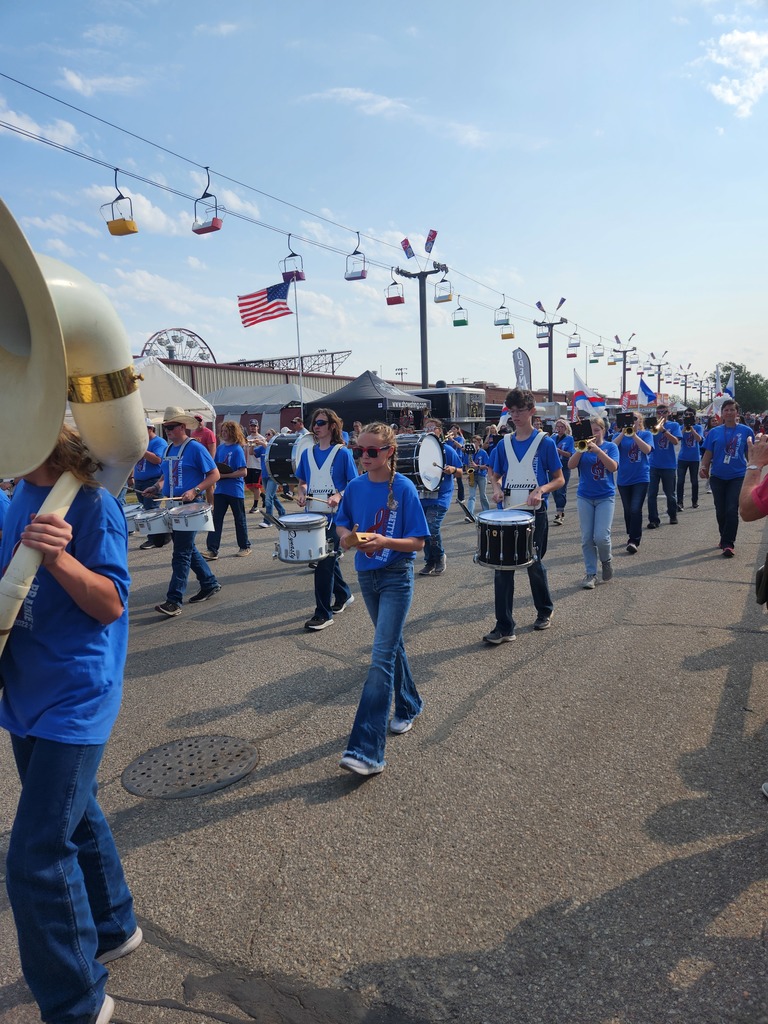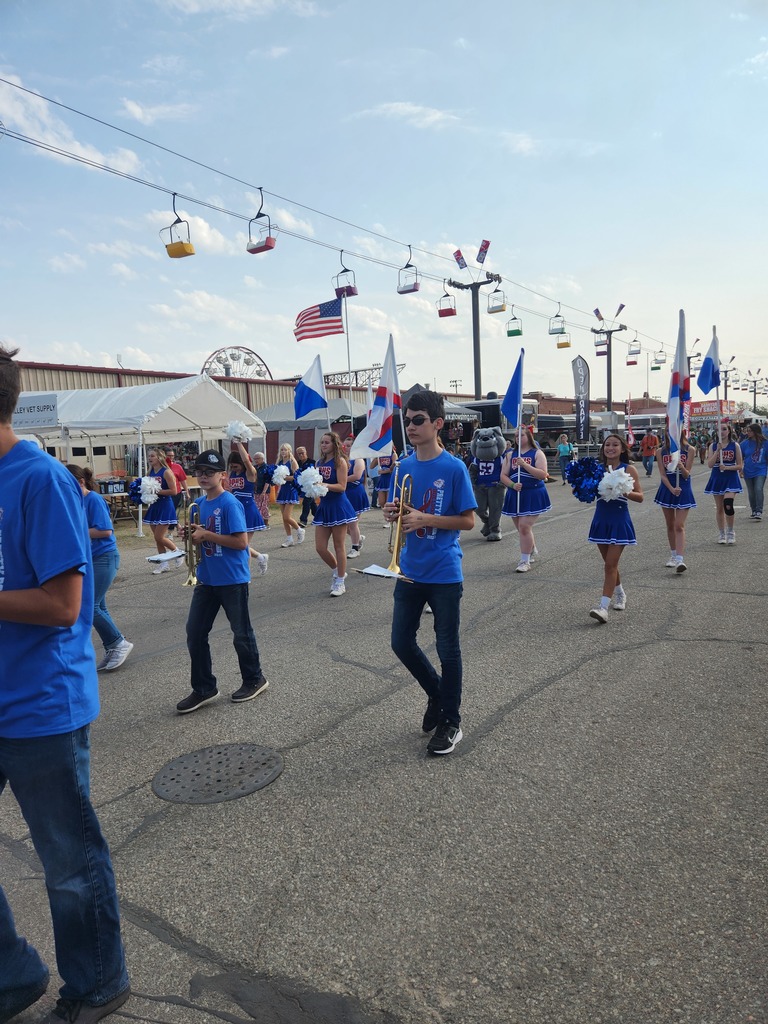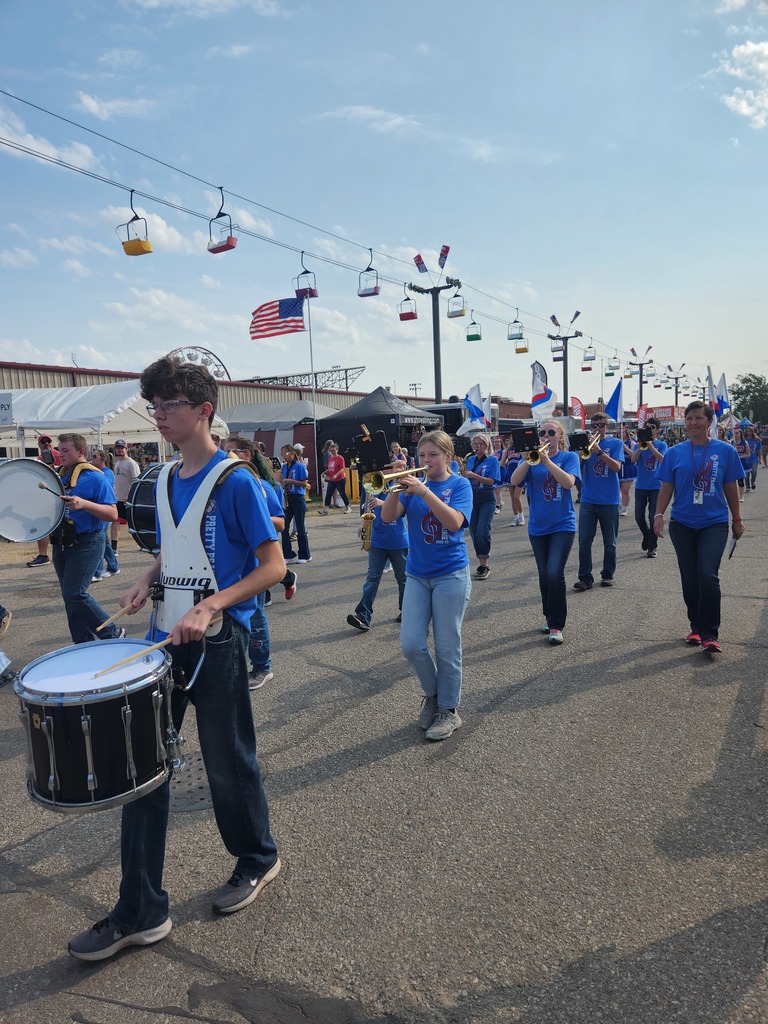 The Pretty Prairie Boys basketball team will be hosting a 2 man scramble on October 9th. Contact Coach Matt Goering or Coach James White to get registered.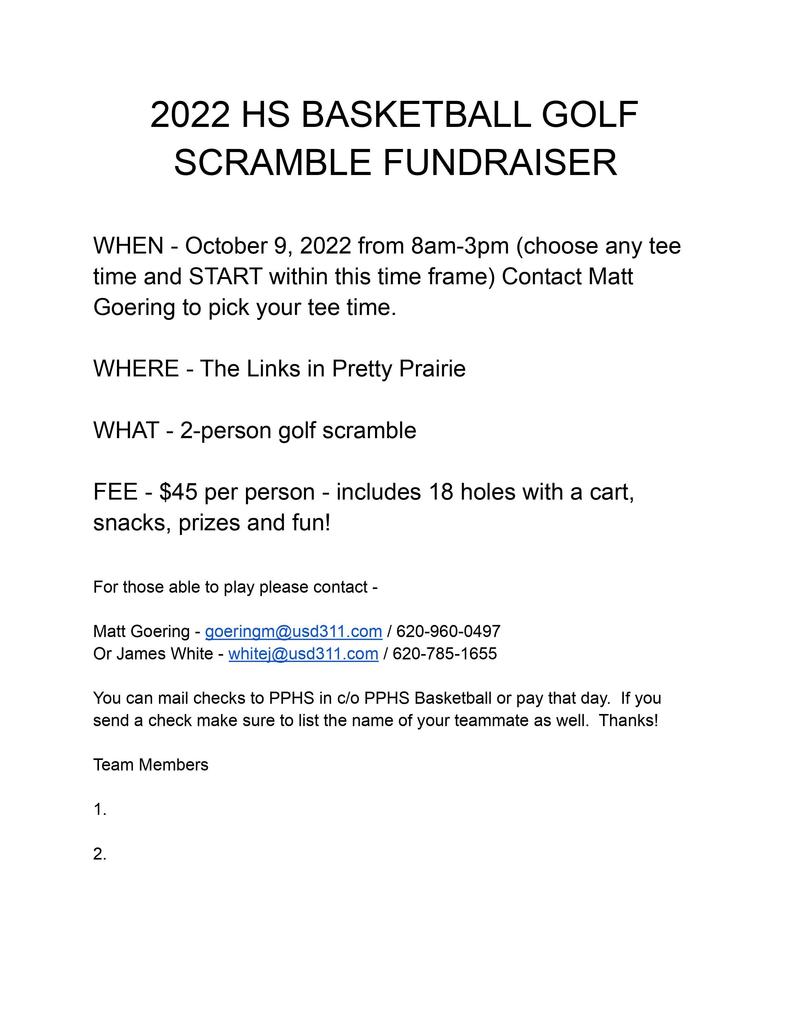 Mykenzie, Aly and Mrs. Burkhart presented some of the elementary class social contracts to the Board of Education last evening. They gave a brief description on what the contracts are and how they are used in the classrooms. Great job ladies!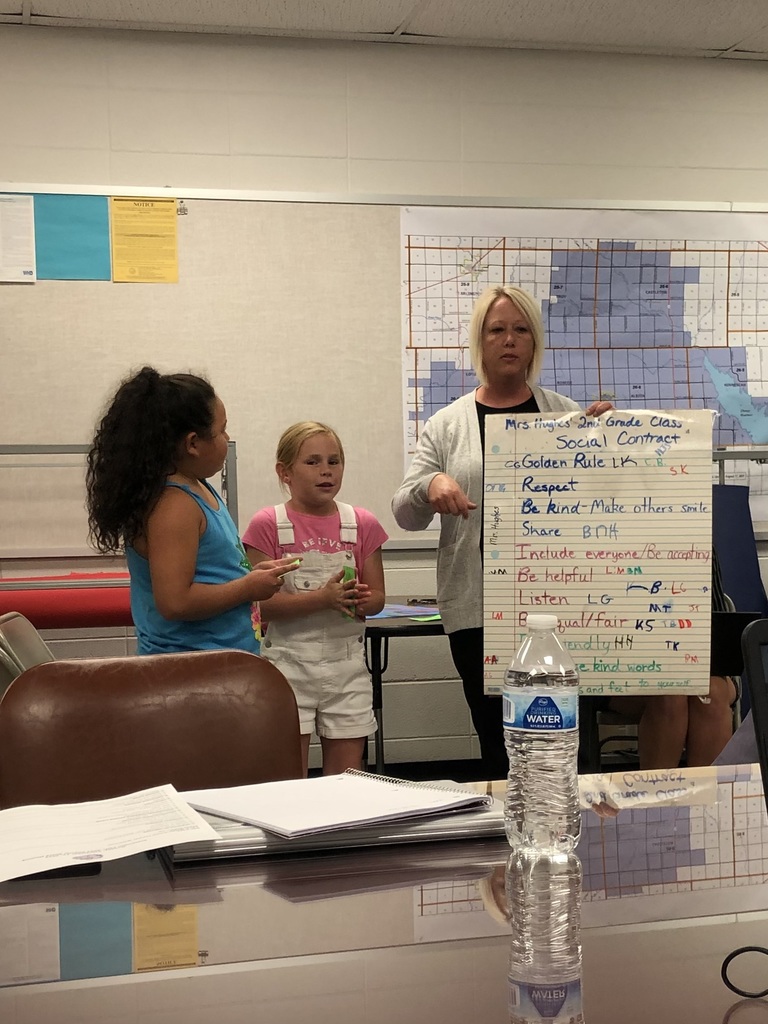 Dick's Sporting Goods is offering a $10 off coupon on cleats and athletic footwear.


Taping practice has begun in the Care of Athletes Class.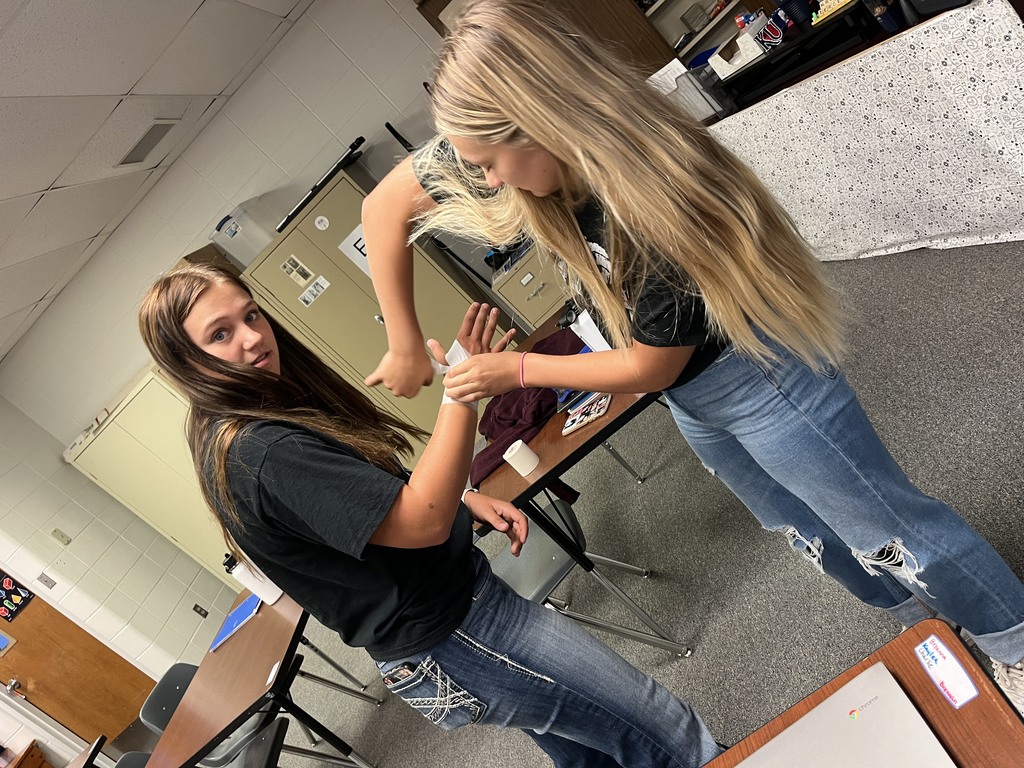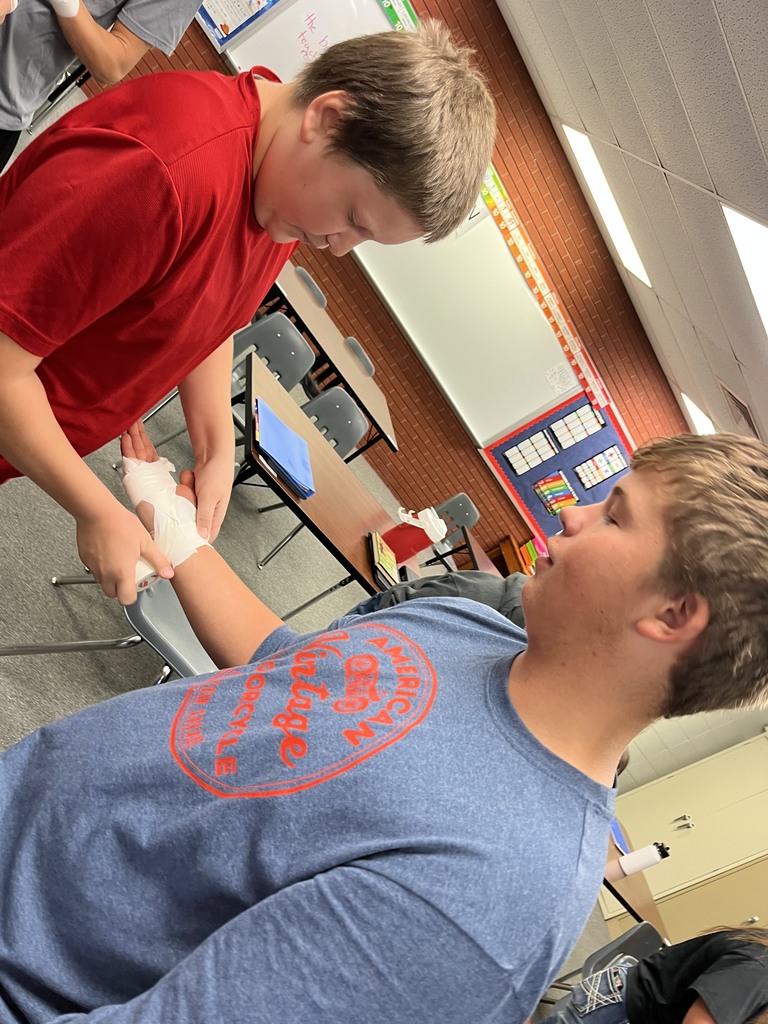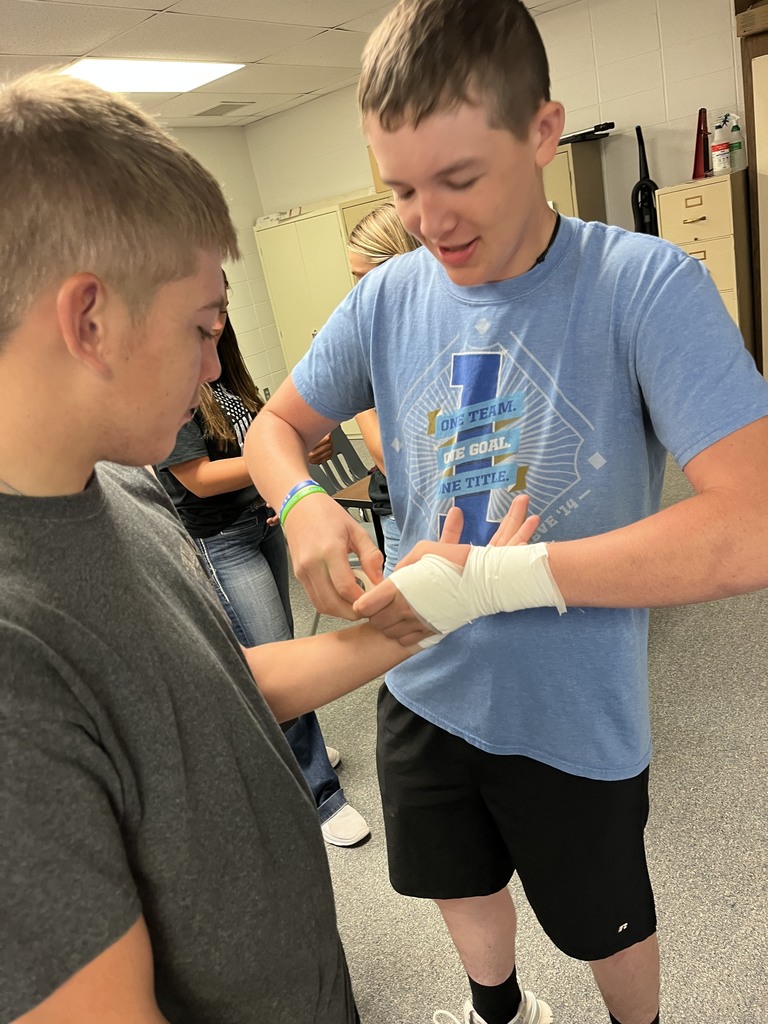 Grandparents Day will be celebrated at the Grade School with muffins! Get signed up to have breakfast with your grandchildren!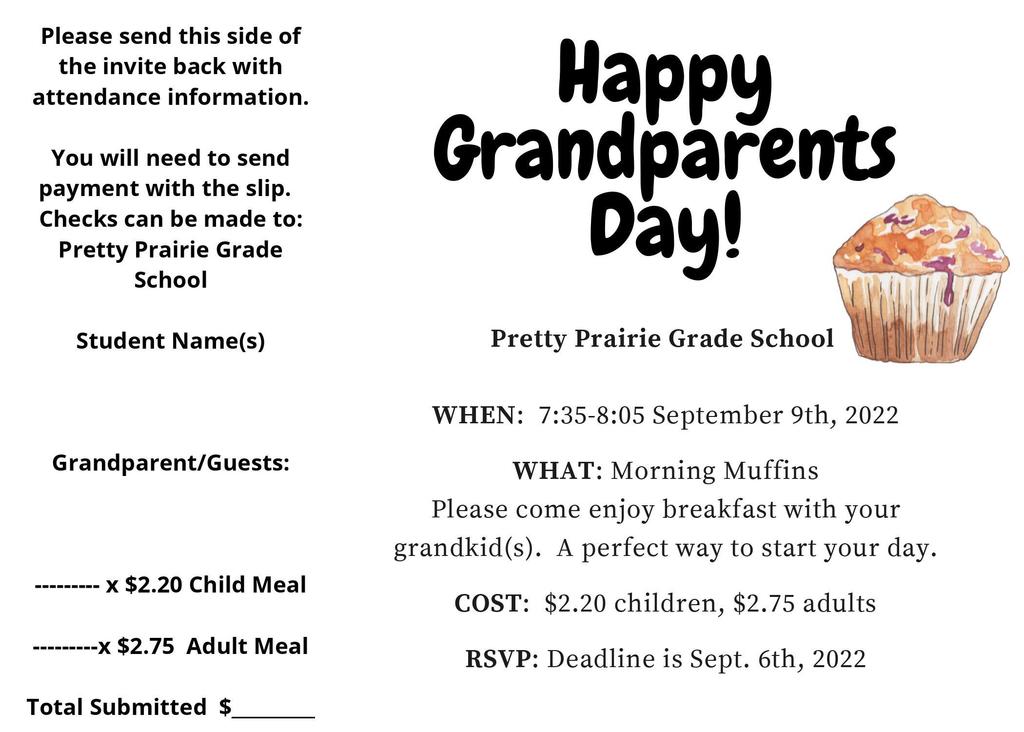 Take a moment to read a note regarding school lunches from Kristen Kaufman, USD 311 Foodservice Director.
https://5il.co/1gkdl

STUCO is providing a great chance for you to get decked out in blue and red! This will be your only chance to get Bulldog gear before activities get started! The FanCloth store will be open until late August.
https://fancloth.shop/DZPJK

Students in grades 7-12 can login to PowerSchool to view their class schedules. If you need to make any changes to your schedule please email Mrs. Harbaugh by August 19th.

Little Girls Cheer Camp! Saturday, September 10th, from 9:00am - 12:30pm It's that time of year again! For any girl Pre-K 3 through 6th Grade interested in participating in Little Girls & Junior Cheer Camp, hosted by the High School Varsity Cheerleaders, use the google form below to sign up. Please Sign Up by August 25th to receive a T-Shirt at Camp. (Participants who register after August 25th will receive their t-shirt on Performance Night) Sign Up Here:
https://forms.gle/ibQuYfhtyb2A8pRd9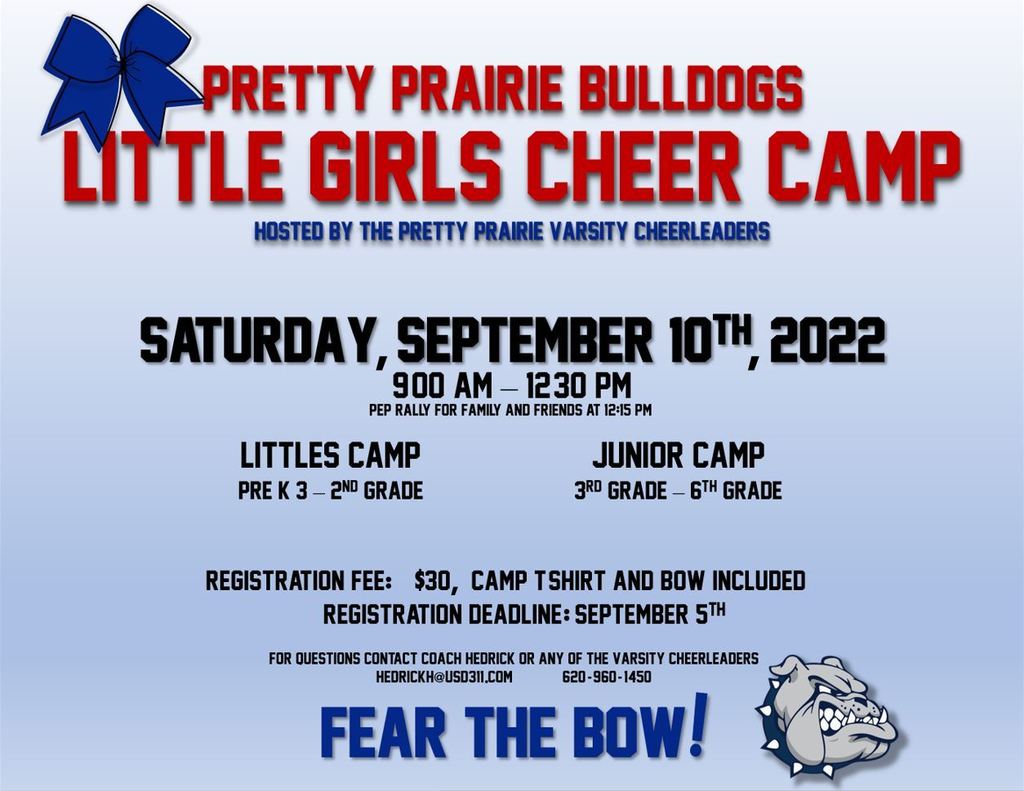 Athletic Practice times starting August 15th MS/HS XC - 3:30 M-F MS Volleyball - 3:15 M-F MS Football - 3:15 M-F HS Volleyball - 6:00-8:00 AM M-F HS Football - Monday 5:30 PM meeting, 6:00 PM practice Tues- 6:00 PM Wed - 6:00 PM 8:00 PM - parent meeting Thur - 6:00 PM Fri - 6:00 PM Sat - 10:00 AM


We are always excited to share accomplishments of our Bulldogs! Avery Graber had a great Reno County Fair! *Reserve Champion Junior Swine Showman *5th Overall Market Gilt *3rd place Junior Sheep Showman, and she had 2 market lambs that were 2nd in their classes *Reserve Champion Junior Display, as well as purple and blue ribbons for her vegetables she took. Great Job Avery!!!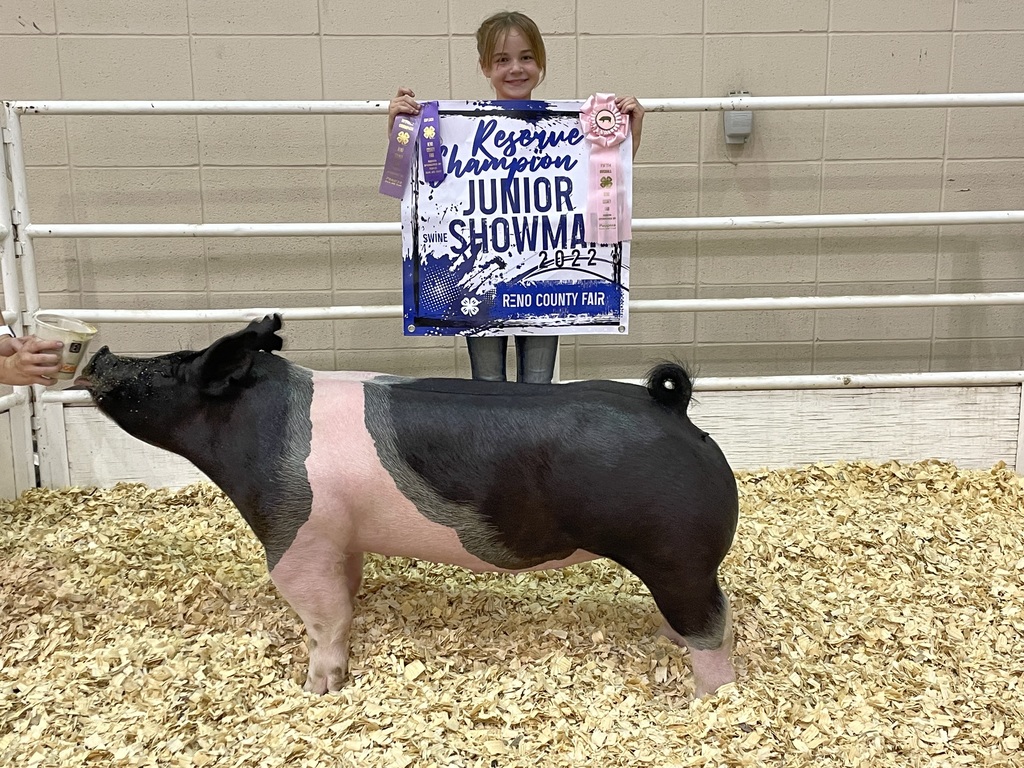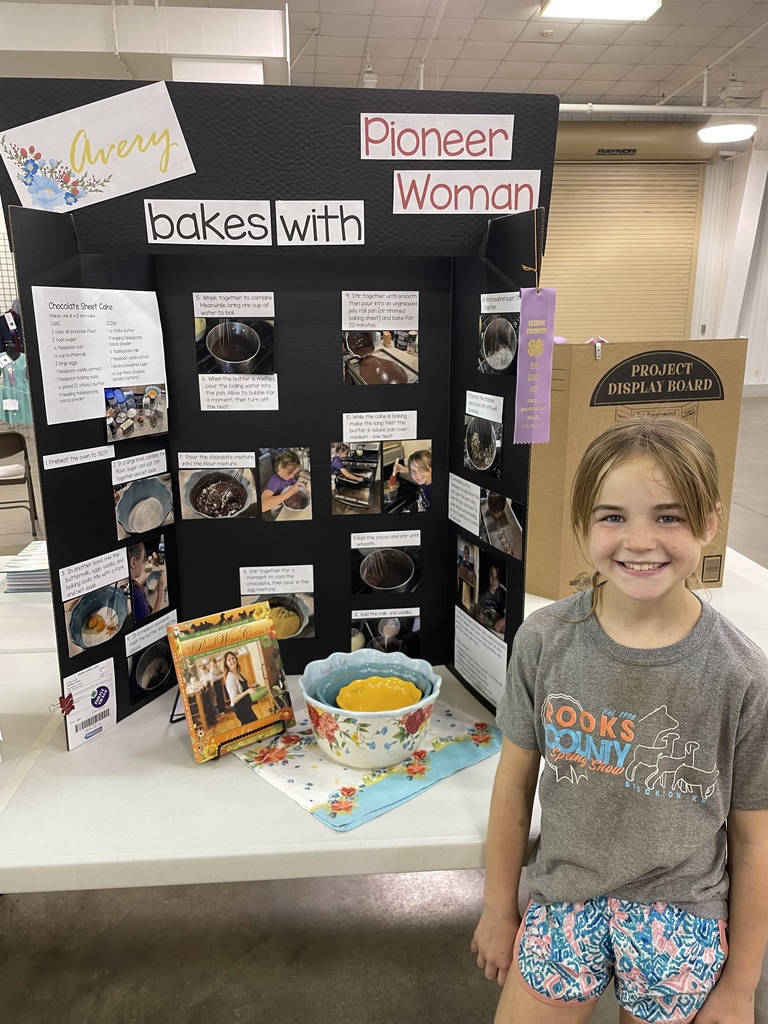 A few weeks ago the Fort Hays State Cheerleaders helped put on a home Cheer Camp for the High School Cheerleaders. Many of Cheerleaders earned special awards throughout camp for showing outstanding excellence in different areas. Senior, Caylee Blew and Freshman, Lidia Reeves earned the award for most team spirit Freshman, Jaelyn Price earned the award for Spirit Stick Limbo Senior, Bailey Young and Freshman, Claire Blew earned the award for best Jumps And Senior, Carlin Stucky earned the MVP award of All Around Outstanding Technical Excellence. Coach Hedrick is very proud of how hard the Cheerleaders have worked all summer, and they can't wait to show everyone everything they have been working on this fall!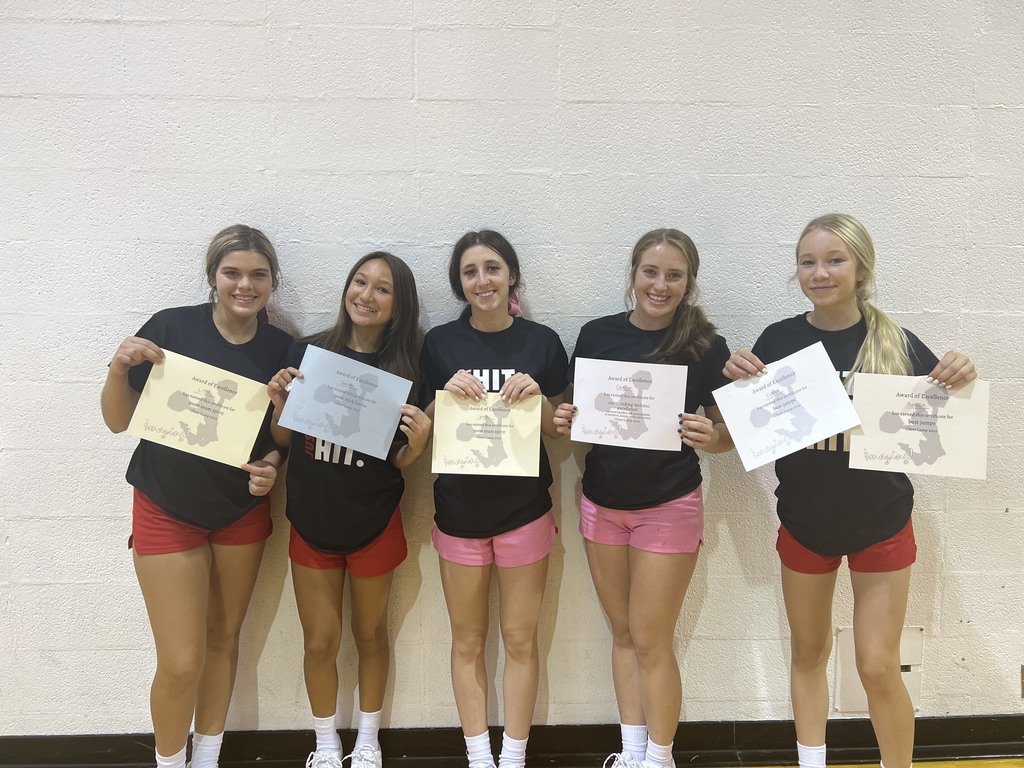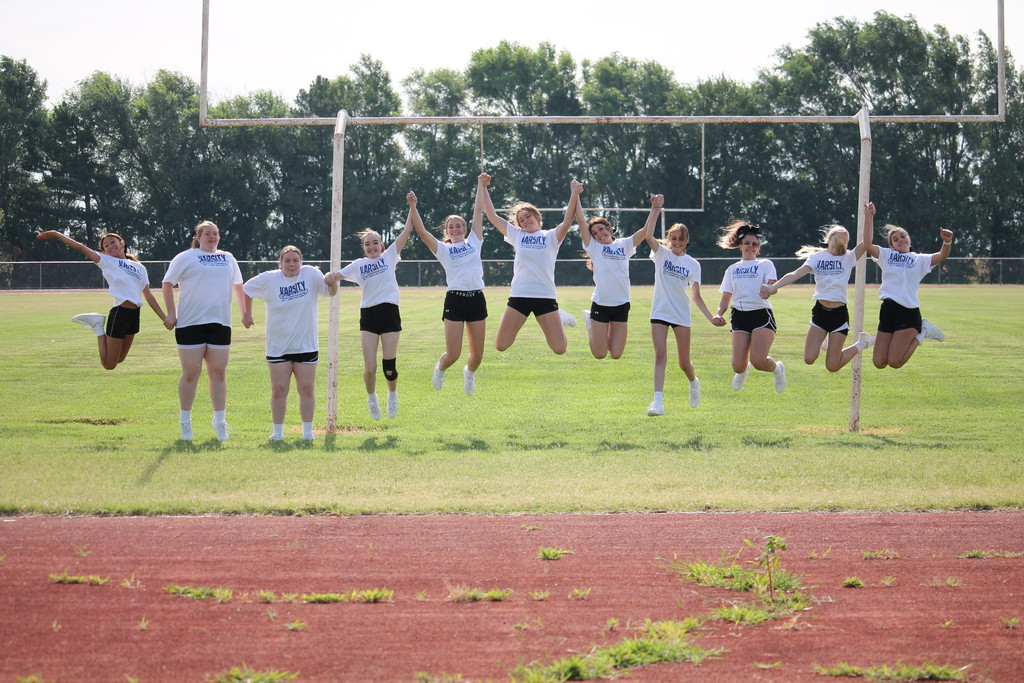 Don't forget...Student-Athletes must have a sports physical and a signed concussion form on file before they can participate at practice or at games. The forms can be found on the district website.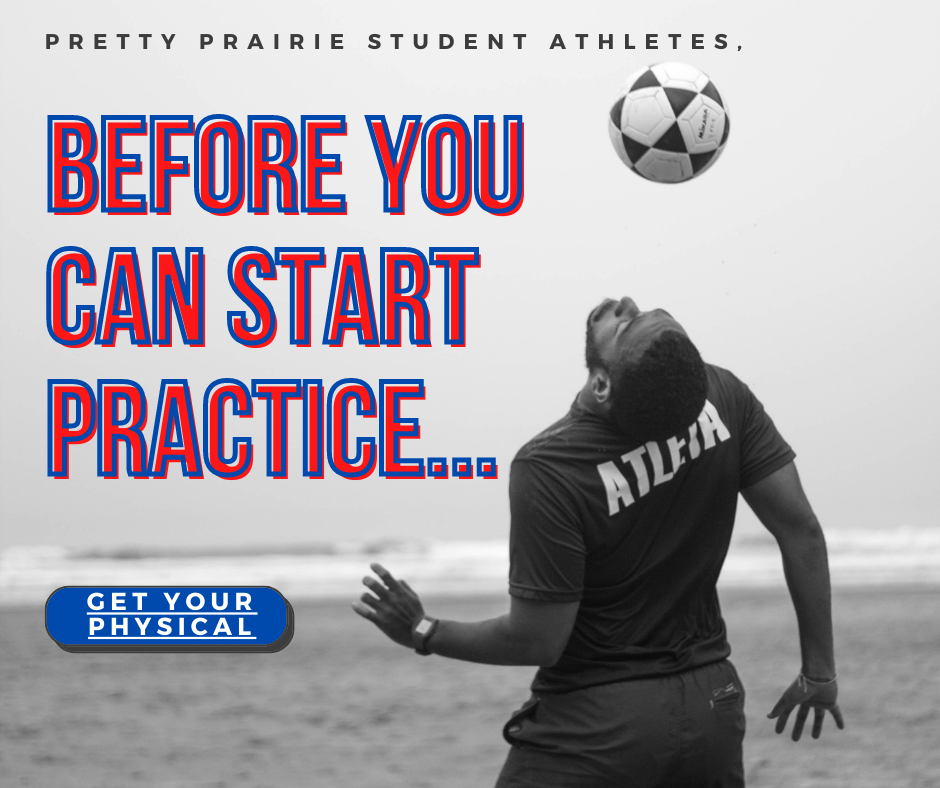 *UPDATE* The GS supply list has been updated! The grade school supply list can also be found at
https://5il.co/w3h6