Congrats to the Bulldog football players who received All-District Honors. Bryan Steadman -2nd Team RB Cooper Schuldt-HM OL Gauge Stauffer-2nd Team DL Christian Chandler-2nd Team LB Brock Rogers-HM DB

PPHS Community Connections is hosting a movie on Saturday, Dec. 10th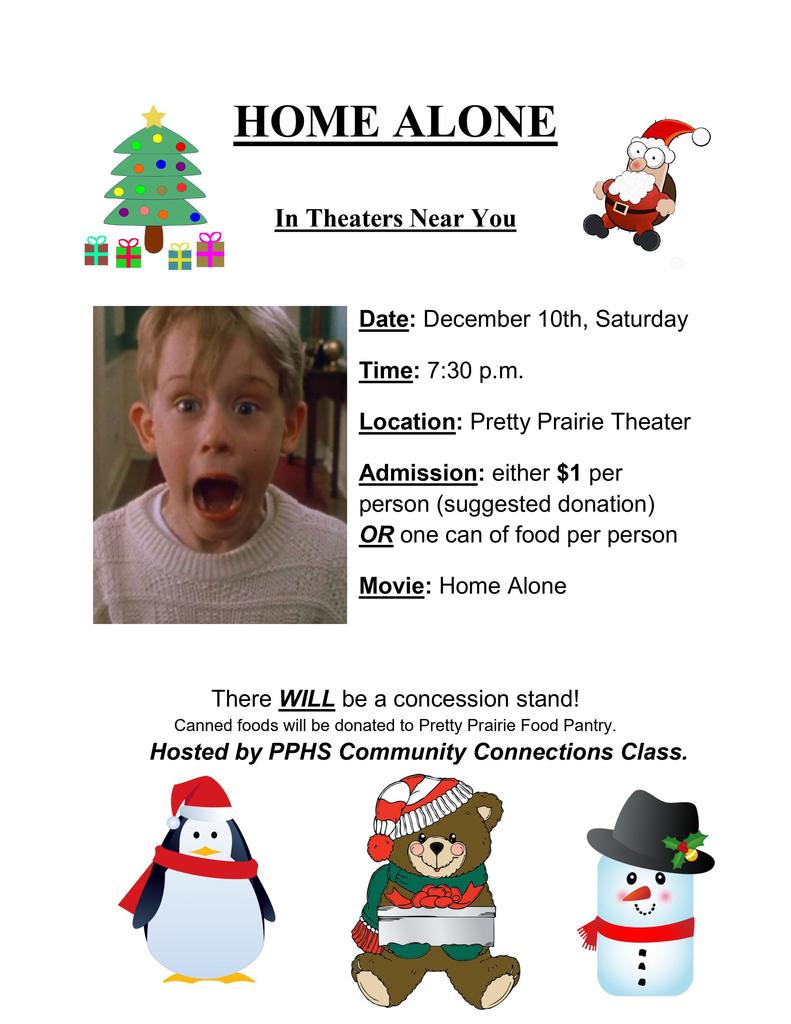 Winter is just around the corner and colder weather is here!!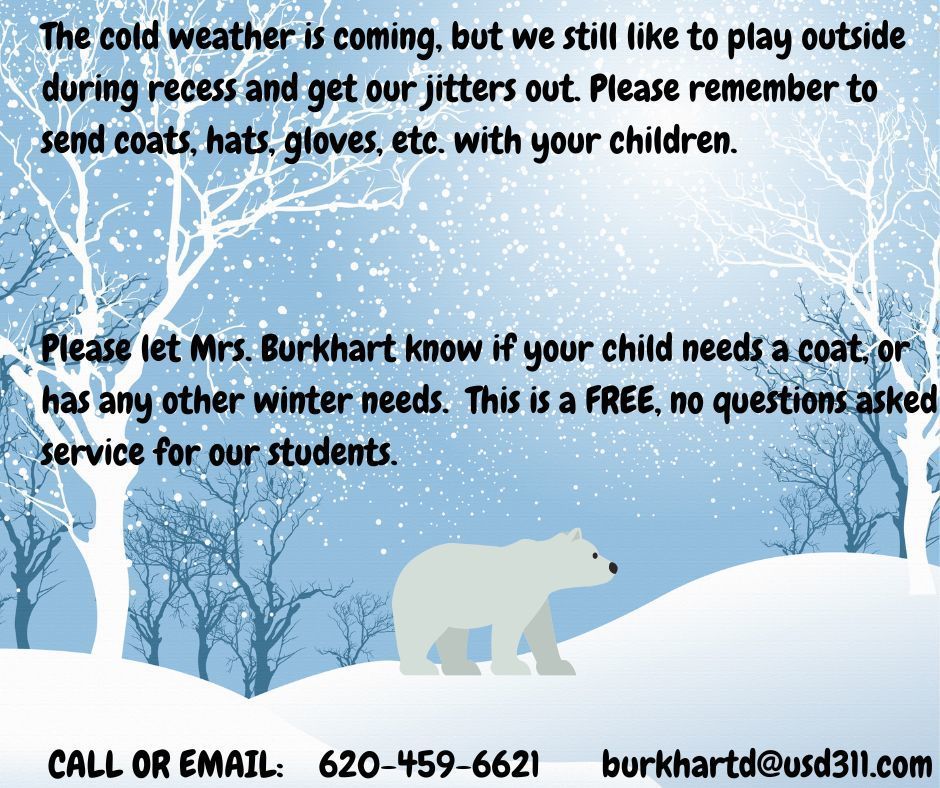 Pretty Prairie students present 'Grease' with three shows! Show dates are November 11th-13th. See the flyer for additional details!!

The Reno County Health department is offering a flu shot clinic at the schools on November 2nd. See flyer for additional information.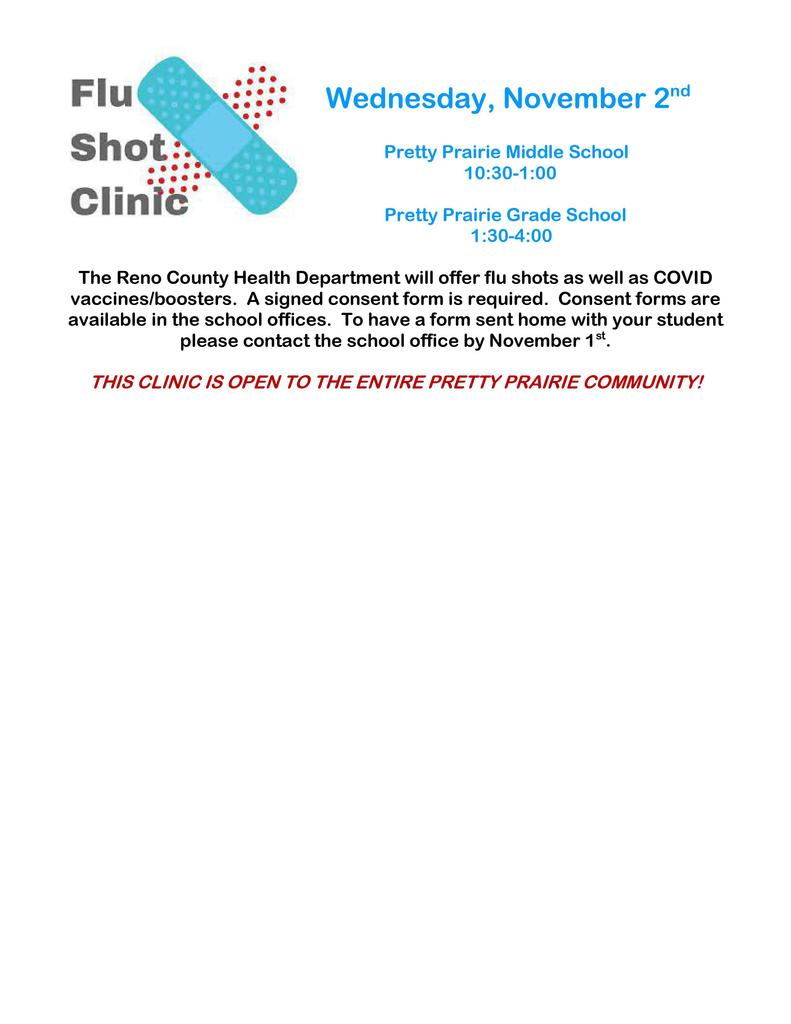 Even on a rainy day outside Mr. Goering's second grade PE class still managed to have fun! The parachute is always loved by the kiddos!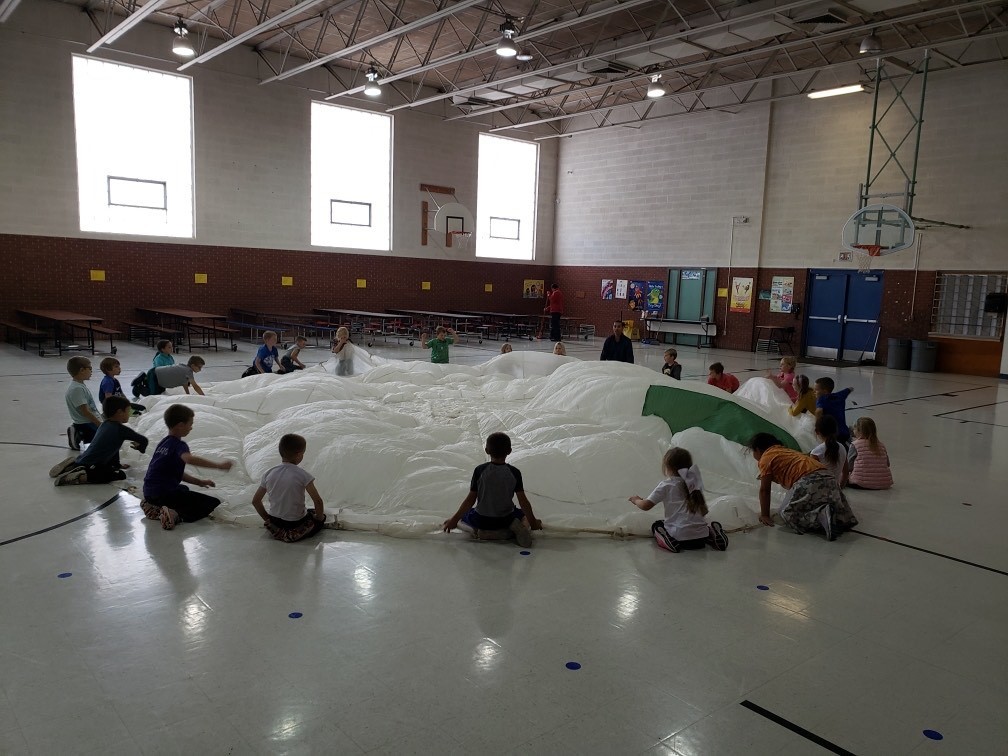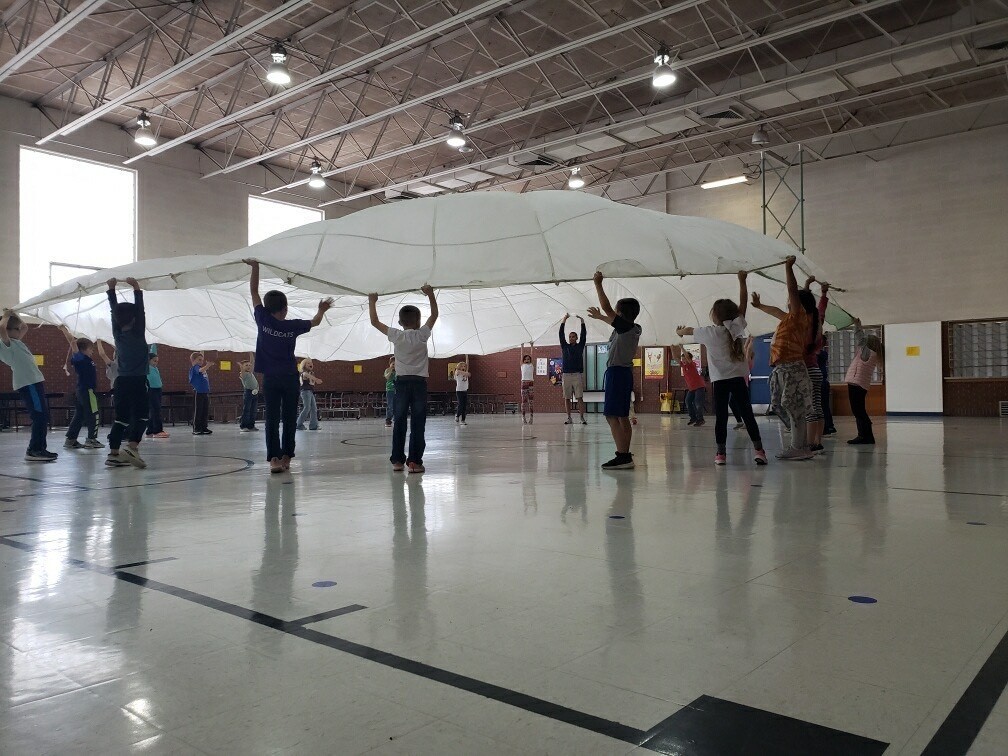 Yesterday the Kindergarten class walked downtown visiting some places as a part of their Community Helper Unit. They stopped at the post office where they got to see how she sorts the mail. The bank where they saw how they count money and the library where they heard a story and had some popcorn. Thanks to all our community helpers and to those who welcomed in our Kindergarteners for a tour!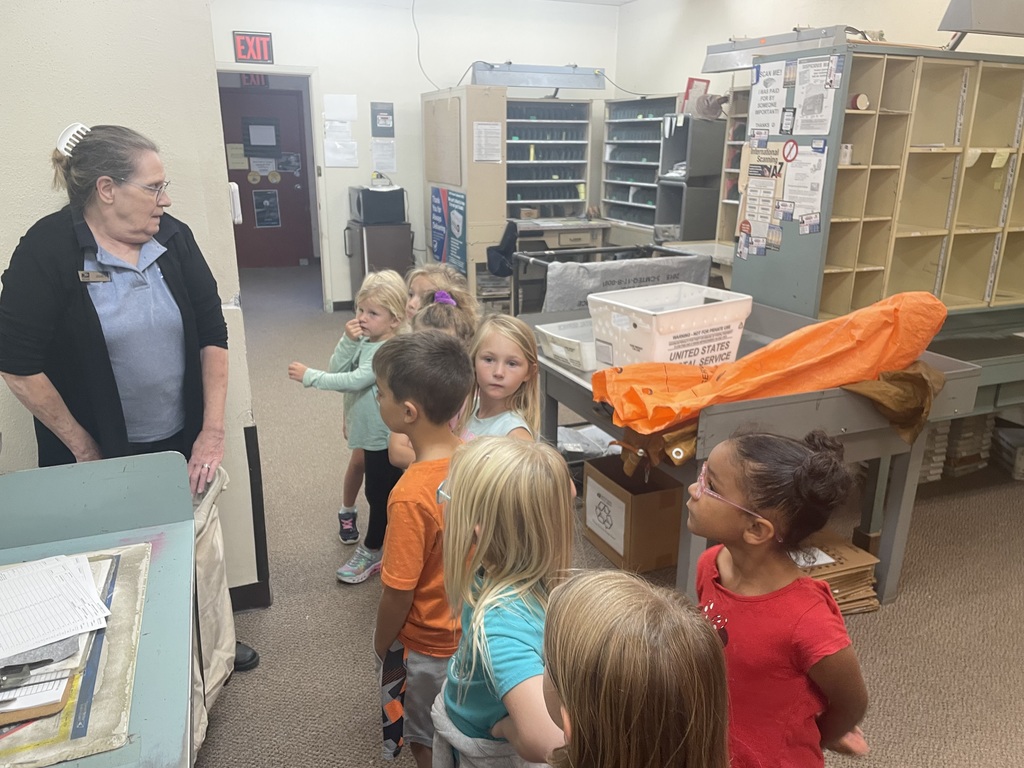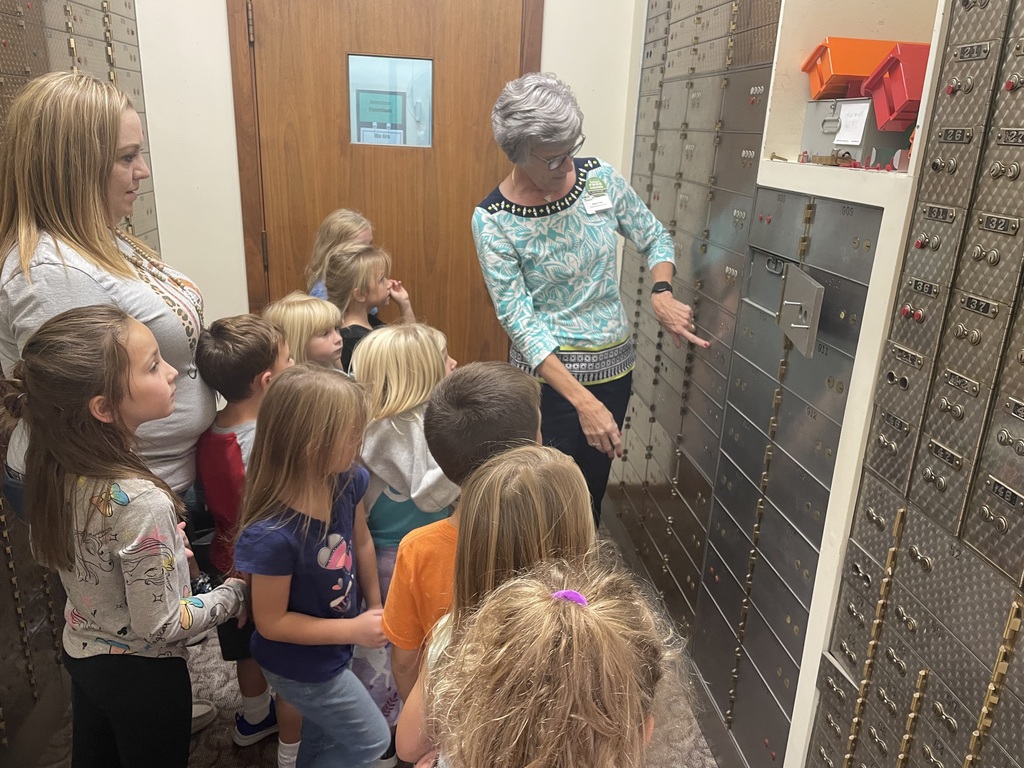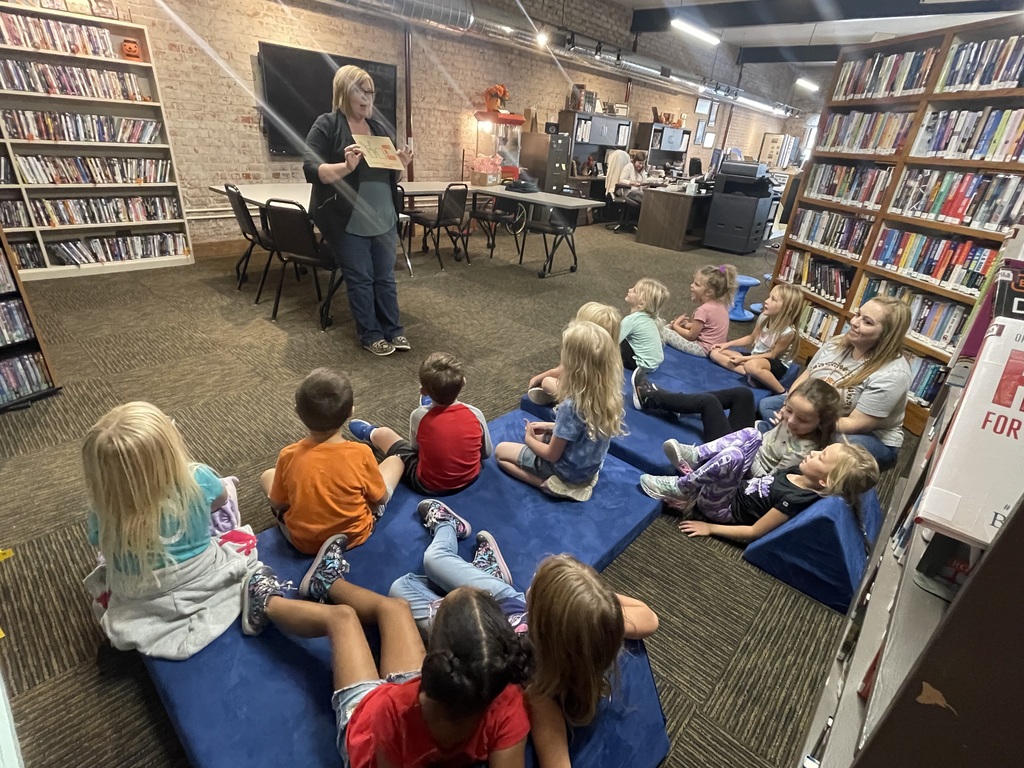 Yesterday the 5th grade class got to attend the 5th Grade Fire Prevention Adventure day put on by the Sedgwick County Fire Department, KHP, Emergency Management Services, and surrounding fire departments. Students were able to tour fire trucks and ambulances, try on firefighting gear, watch a jaws of life demo, ride the seat belt convincer, experience a home fire simulation, meet a K9 search and rescue team, and so much more!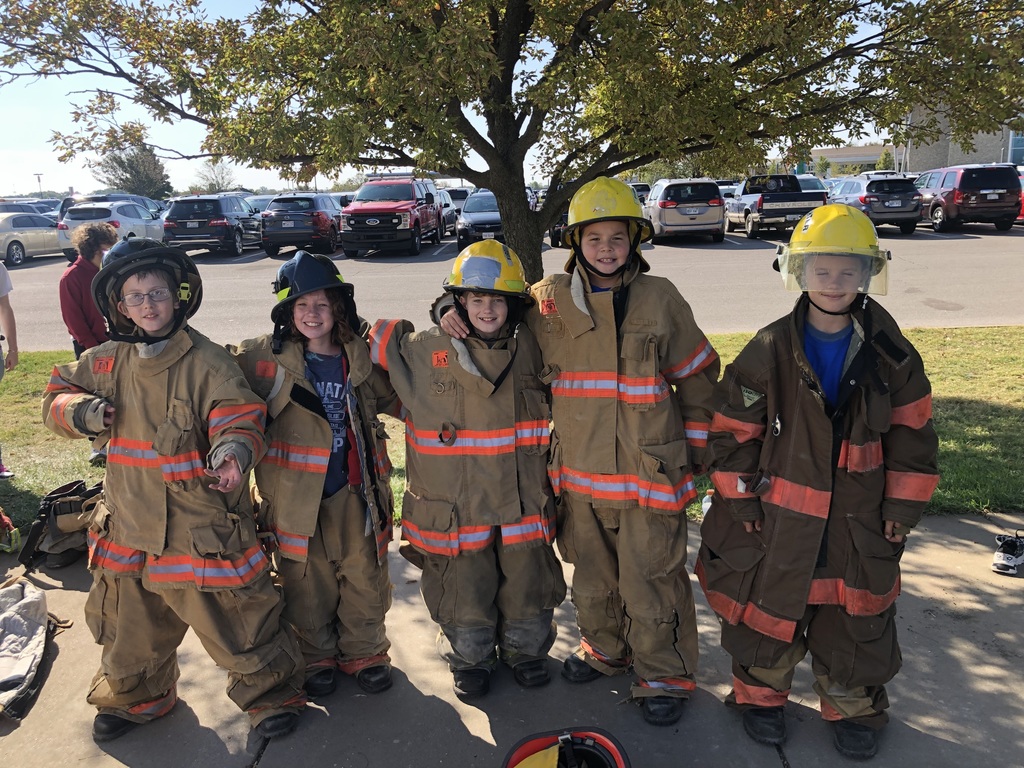 The yearbook team is very small this year and needs your help! If you have taken any pictures that you would like to share, email them to
yearbook@usd311.com
. Thank you in advance for your help!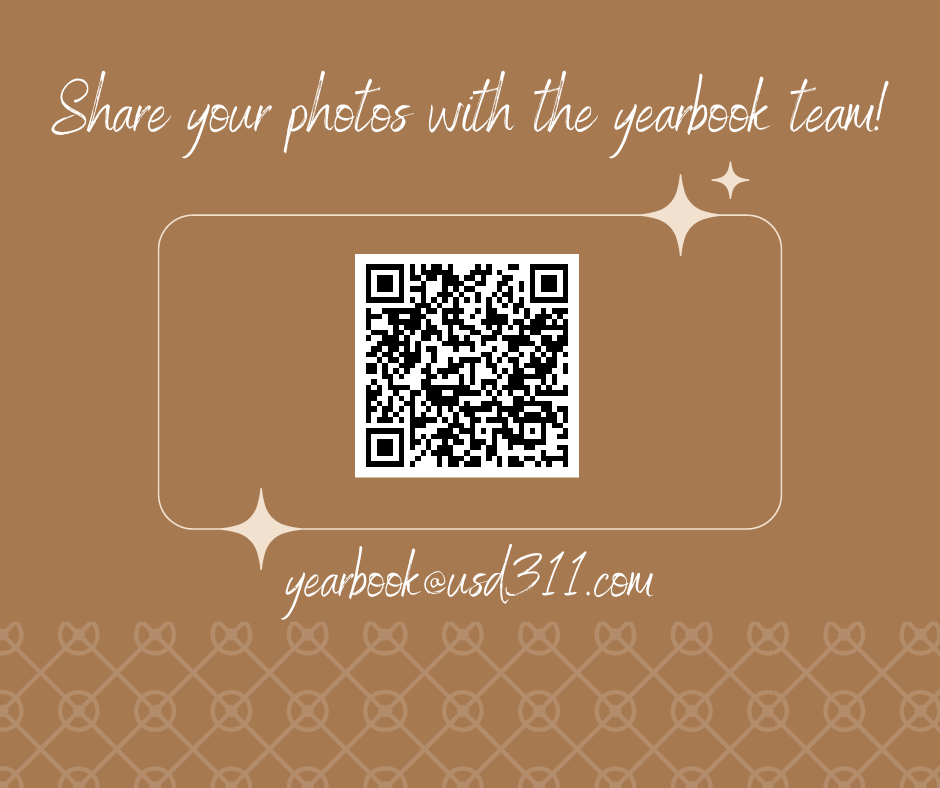 The High School students had yoga ball relays today for Homecoming spirit week.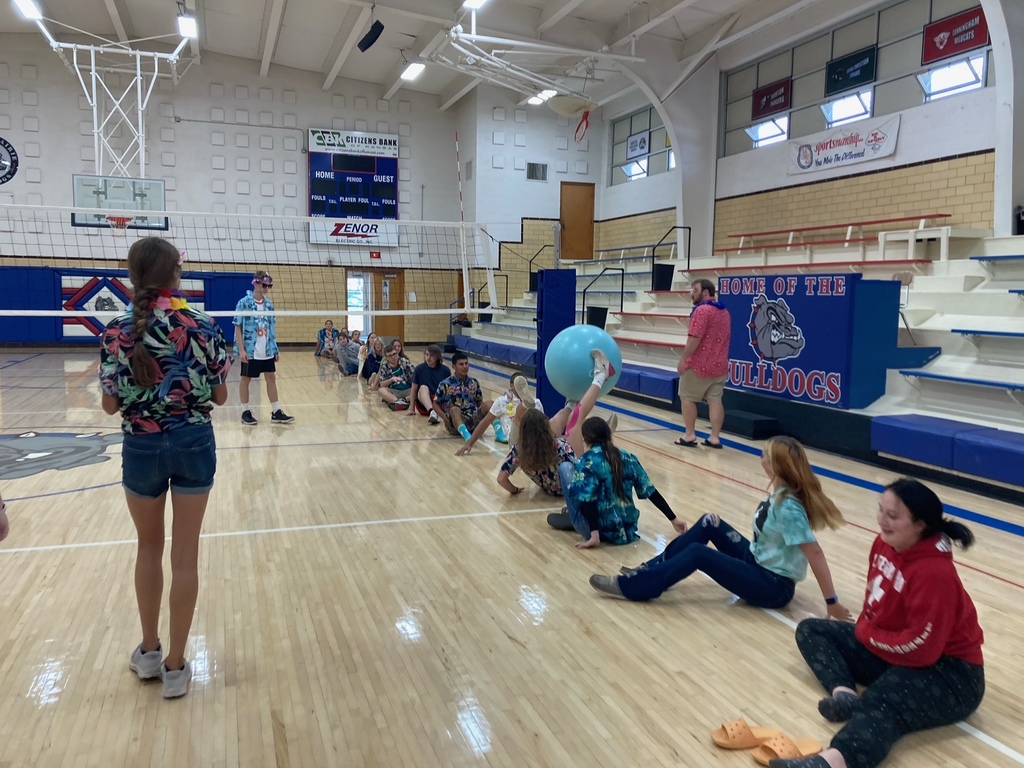 Mrs. Tercero is teaching student how to properly tape ankles in her Care of Athletes class!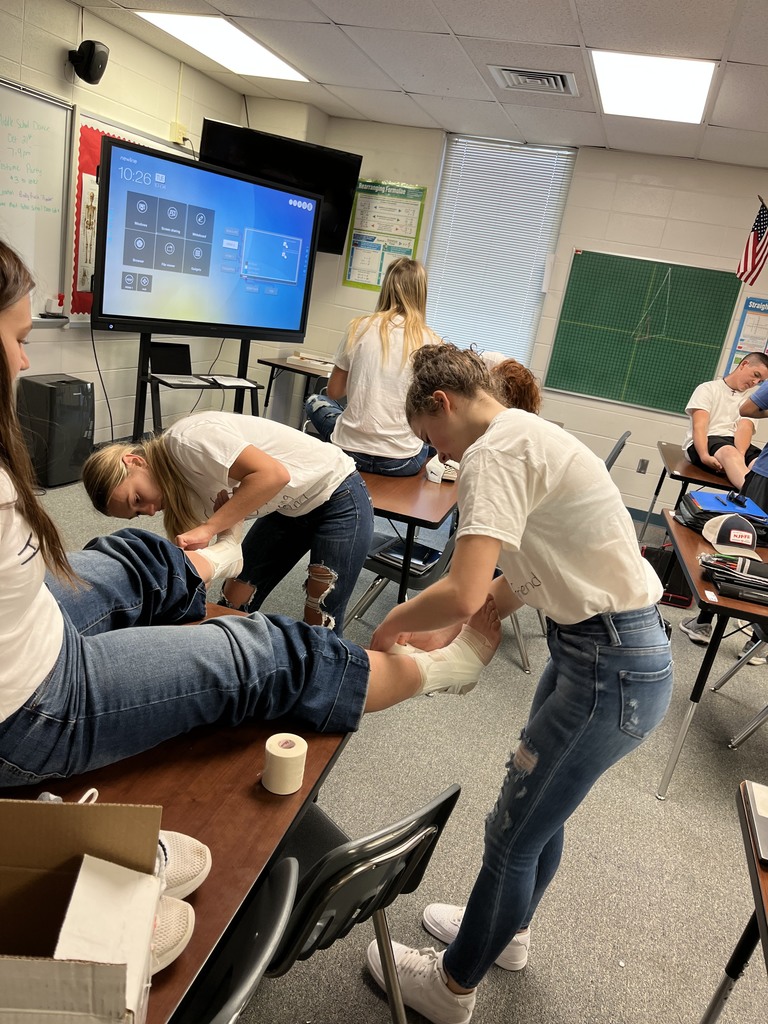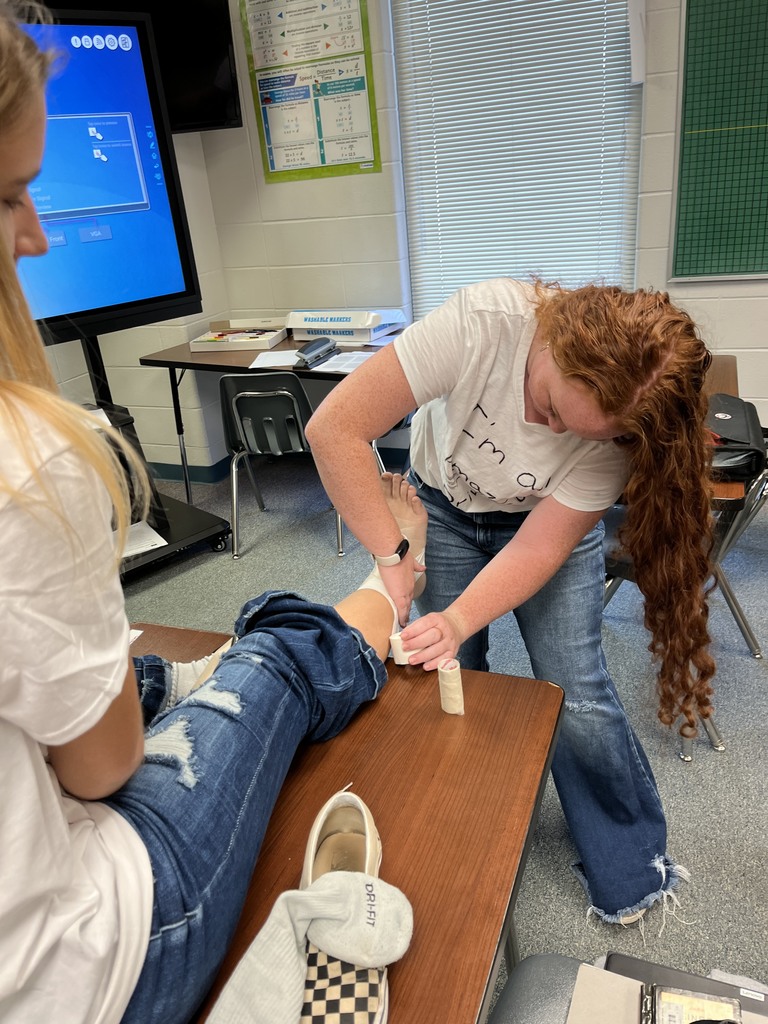 There is still time to get signed up for the HS Basketball Golf Scramble. Contact Coach Matt Goering at 620-960-0497 or Coach James White at 620-785-1655 for all the details!

Today during morning announcements, Grade School STUCO members dressed up as a specific day for spirit week to show the students how to dress for next week. Brennan - Favorite Teams day - Monday Ellie - Pajama day - Tuesday Weston - Hawaiian day - Wednesday Cale - Western day - Thursday Friday is, of course, spirit day, so red, white, blue, and all things Bulldogs. 🐾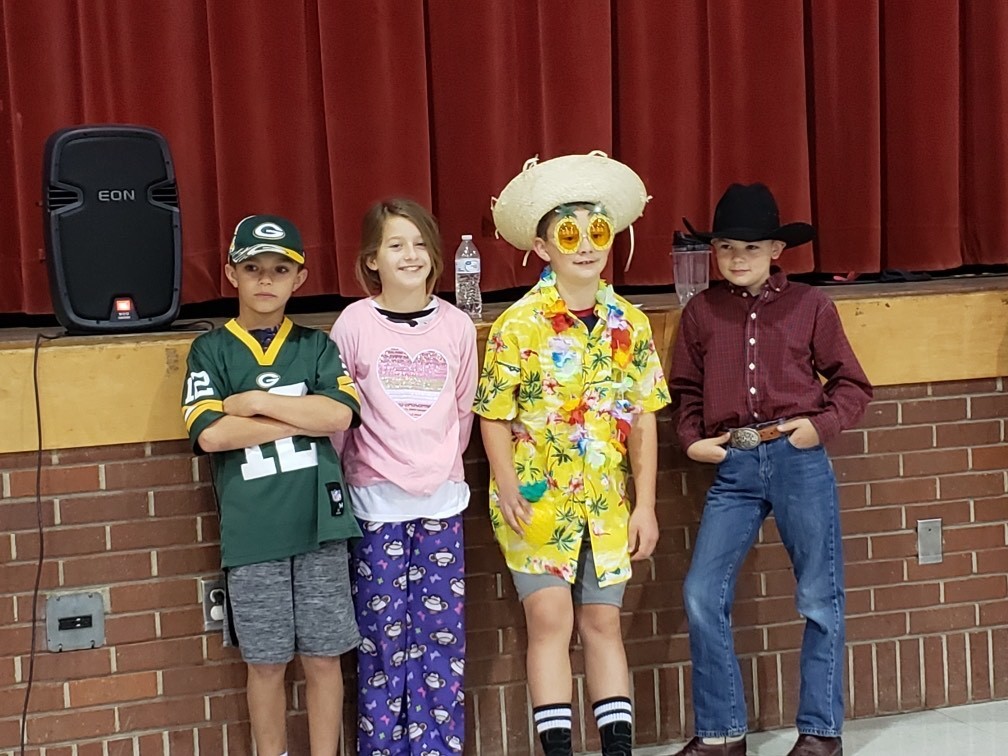 Some much needed improvements have been made at the MS play ground. The new basketball goal was purchased with funds raised by last years 5th grade class. The new swings are a great addition as well! Thanks to Katie and her staff for all they do for the district!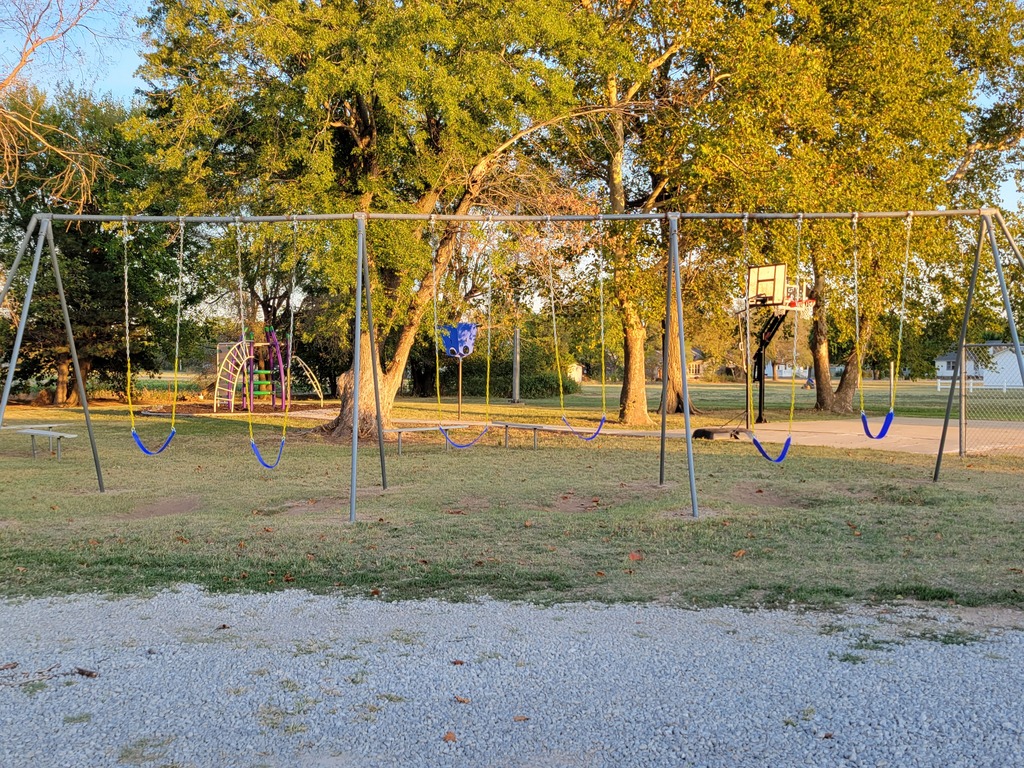 Landon Weide, senior '22, presented information to the HS students yesterday afternoon about scholarship opportunities available through the Army National Guard and ROTC programs at the university level.

5th graders are enjoying the new basketball goal up on the playground. Last year's fifth graders raised money to purchase a new goal.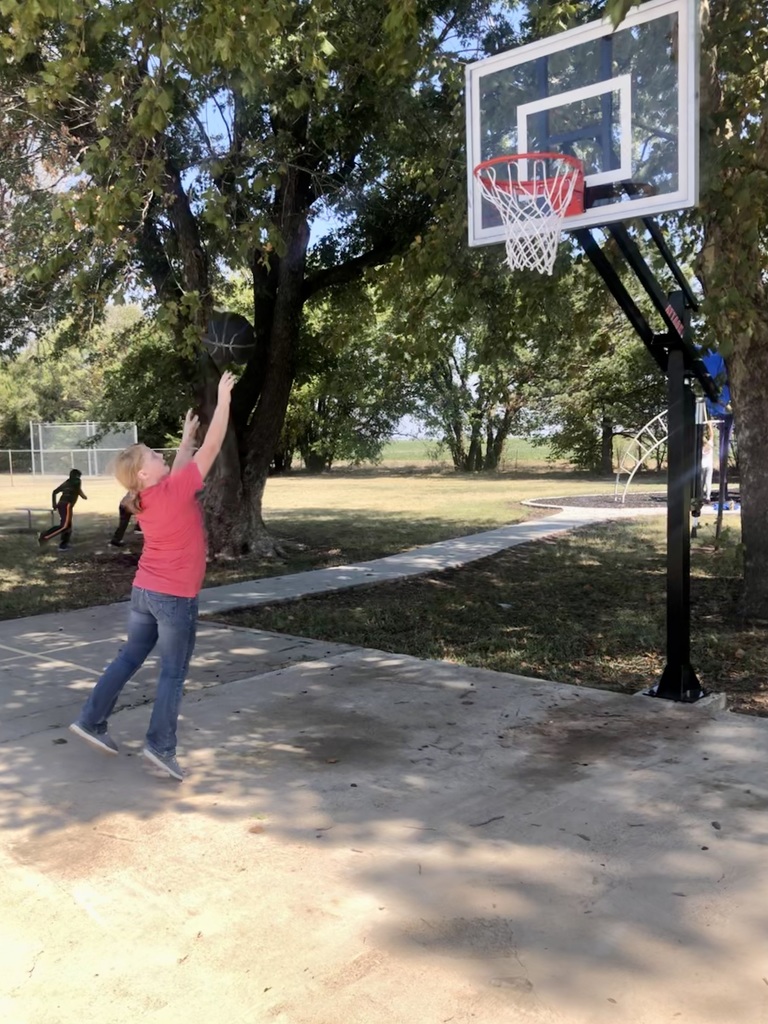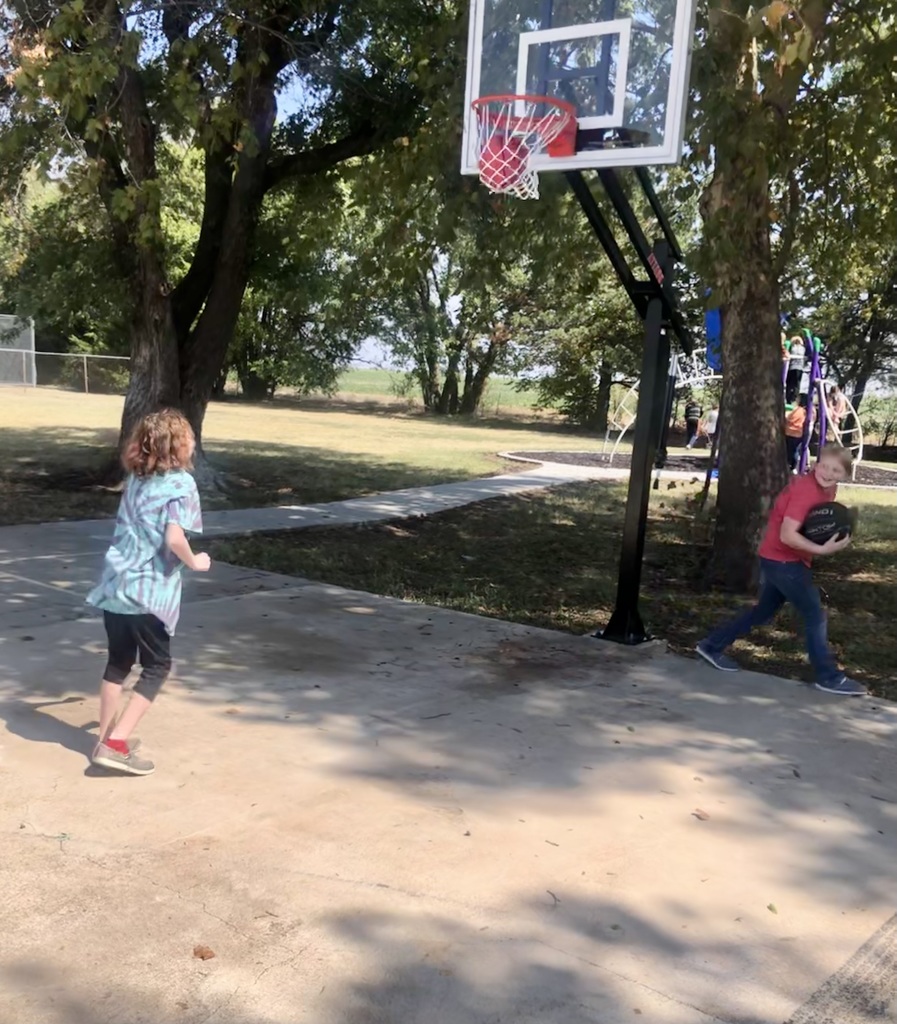 First graders have been busy learning about a variety of things. Some things are animal characteristics, creative writing about apple orchards and sending our Flat Stanley's on an adventure!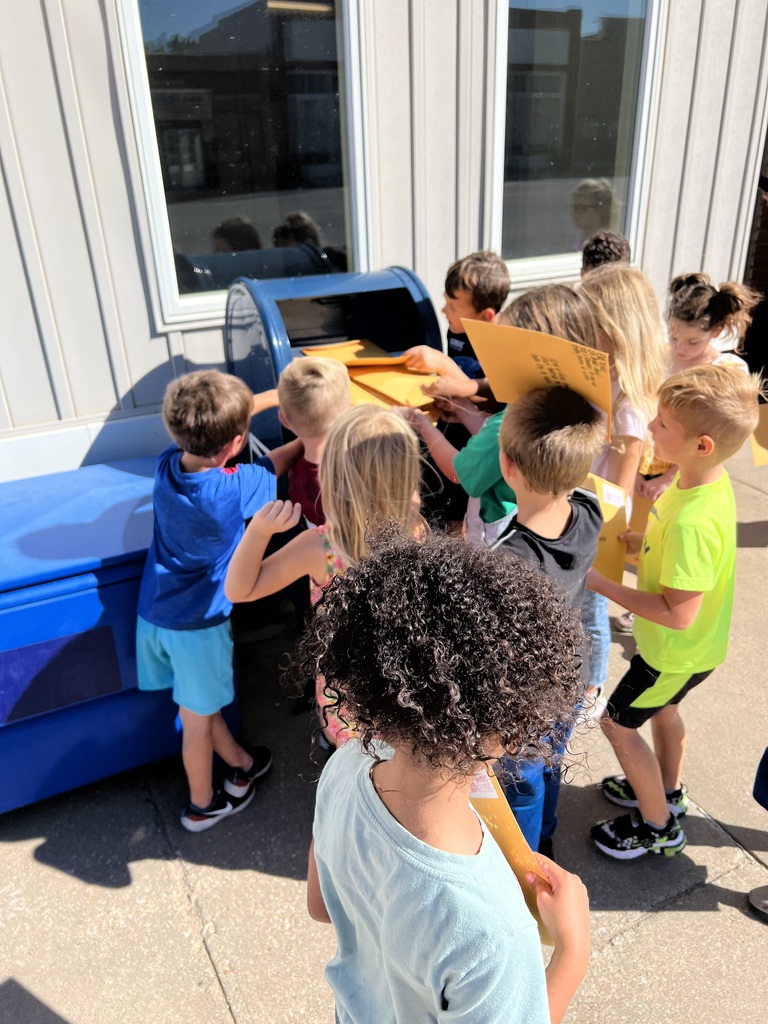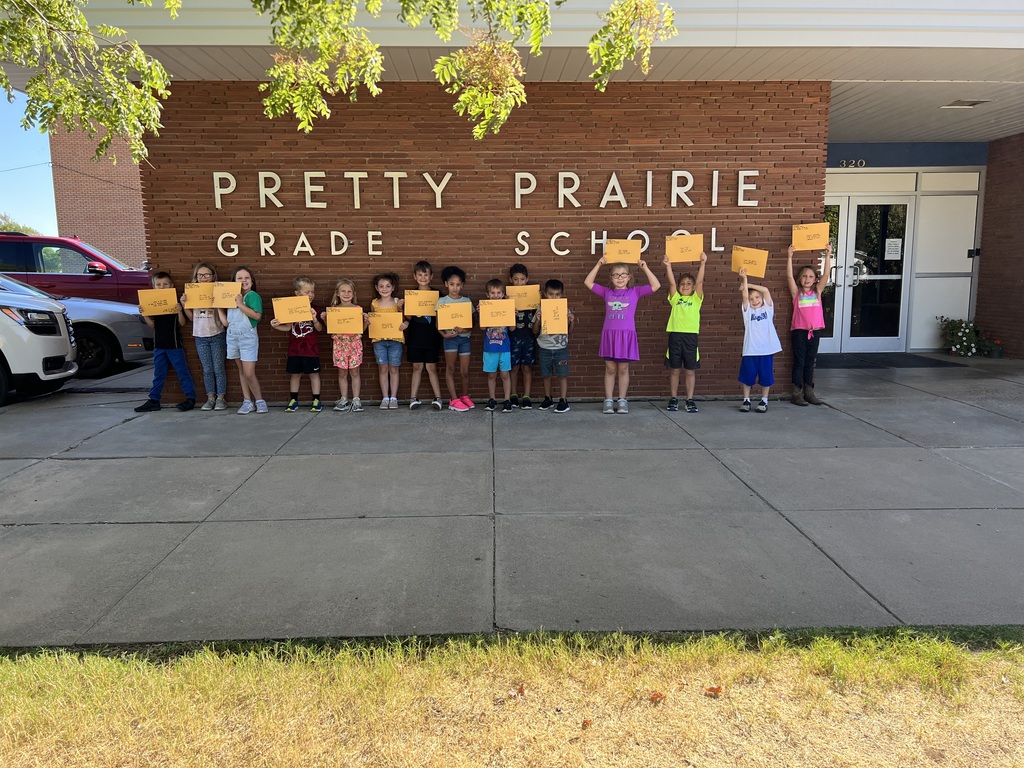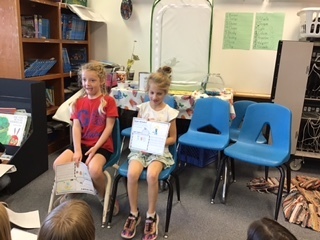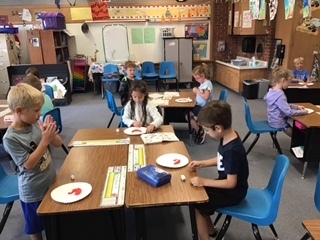 The marching band had the privilege of marching at the State Fair this morning. Great Job Bulldogs!!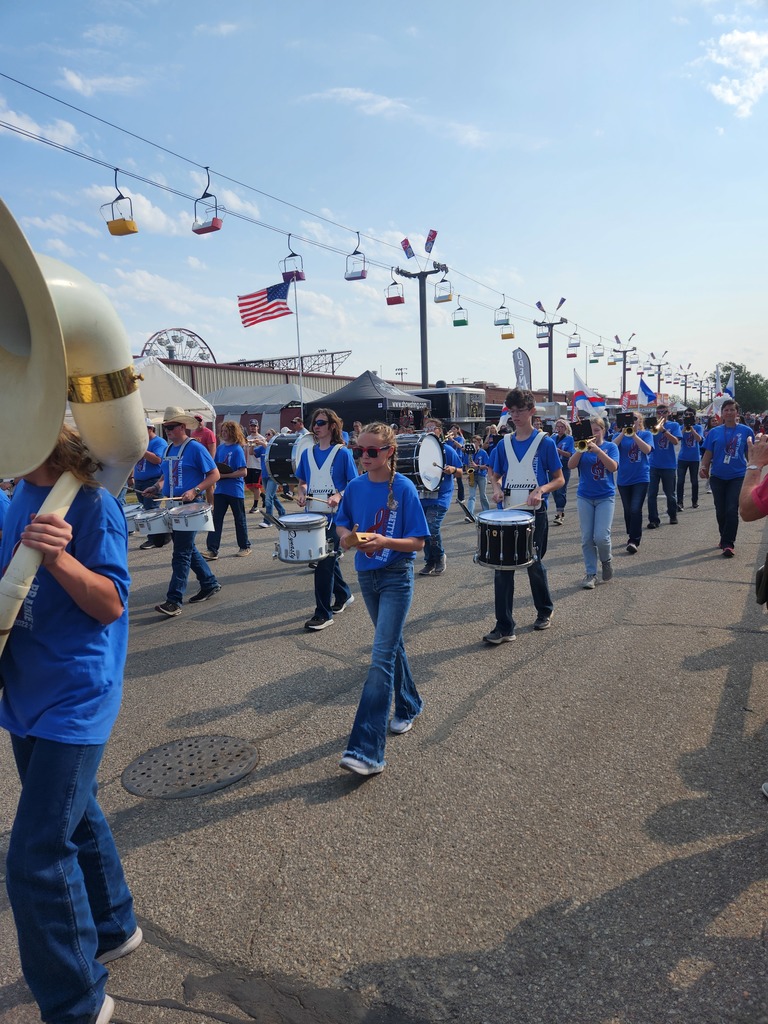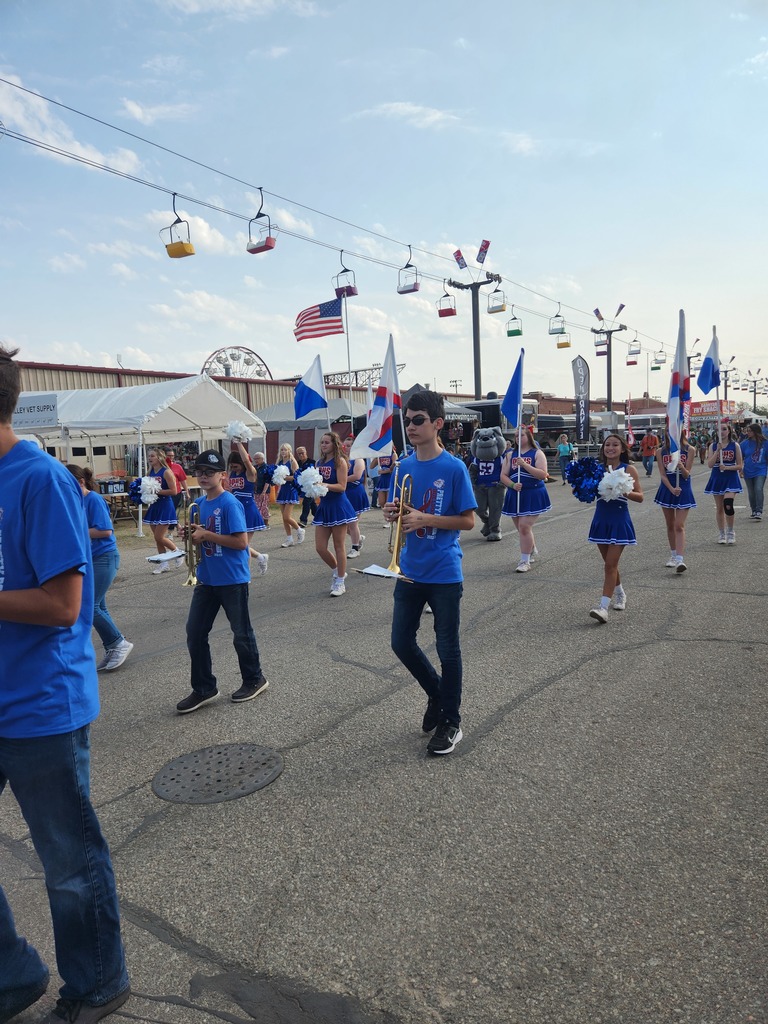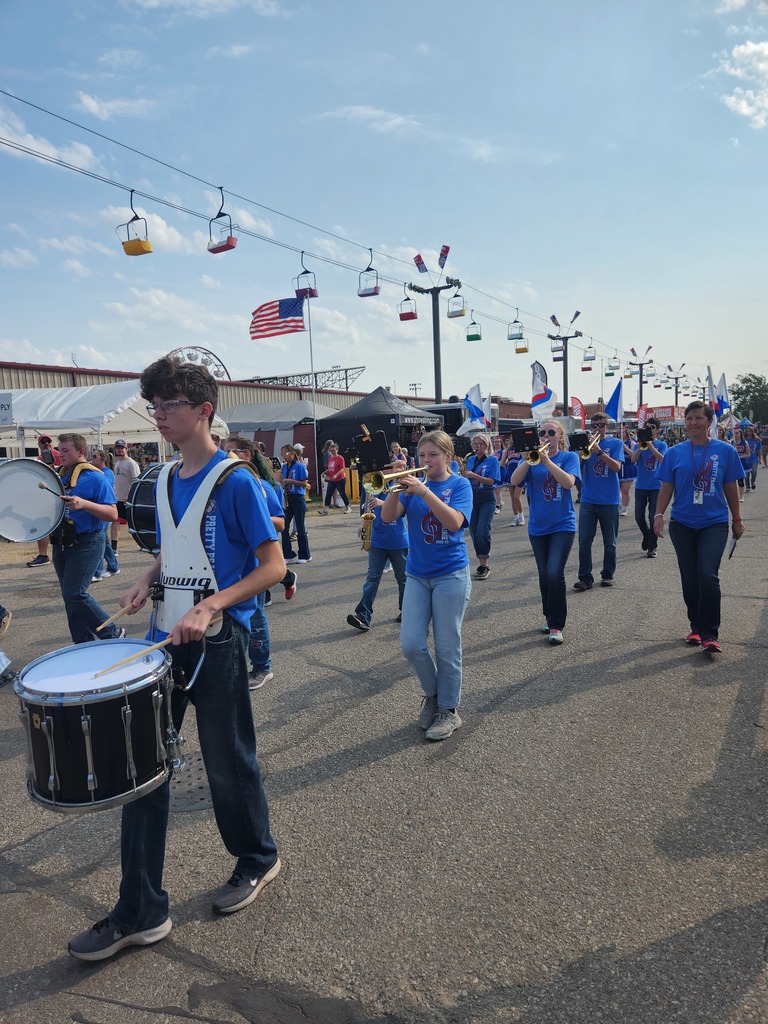 The Pretty Prairie Boys basketball team will be hosting a 2 man scramble on October 9th. Contact Coach Matt Goering or Coach James White to get registered.