This week in first grade we have been learning about the vowel teams ai and ay! We got to put our knowledge to use with shaving cream. It was so much fun! -Mrs. Strohl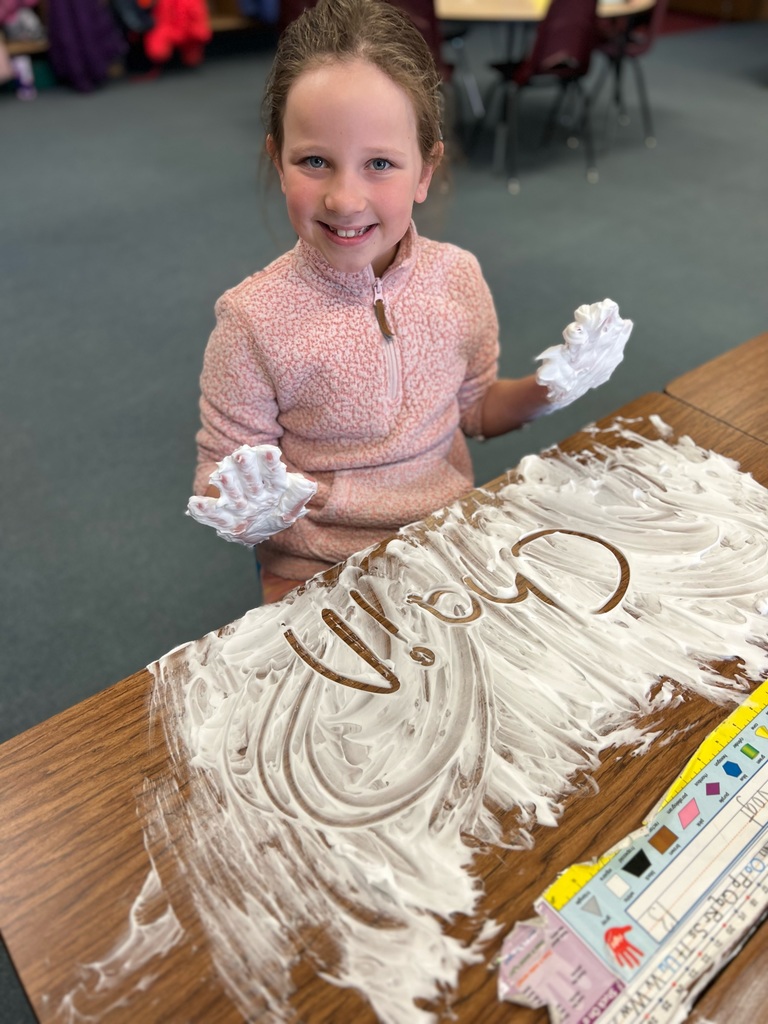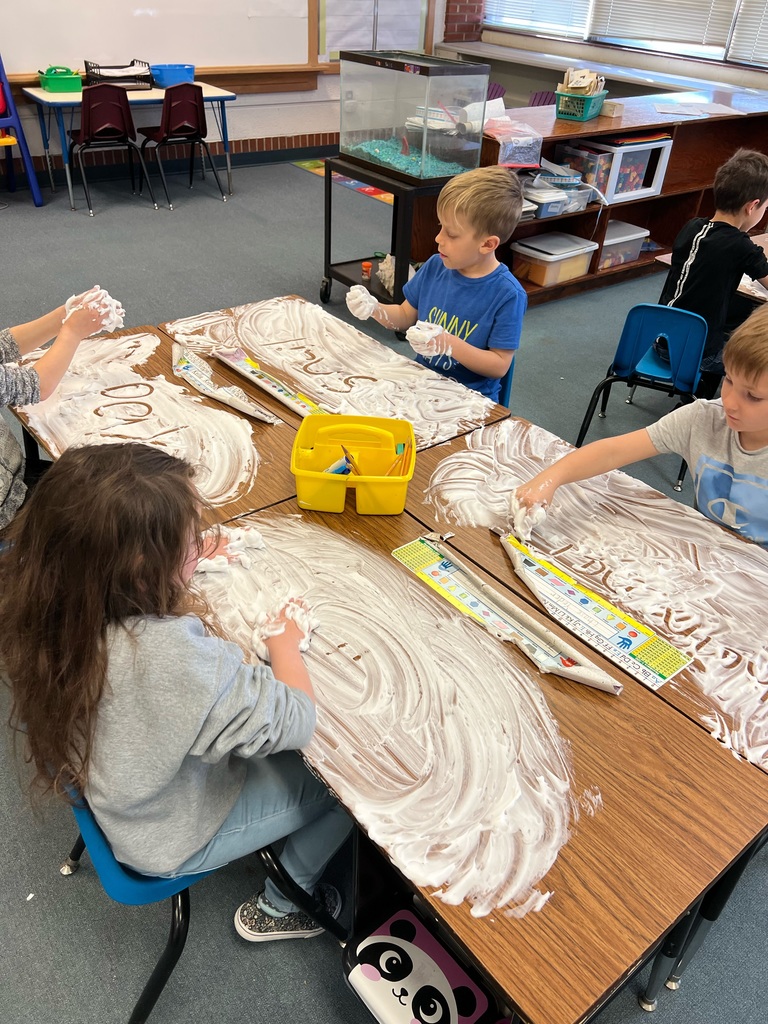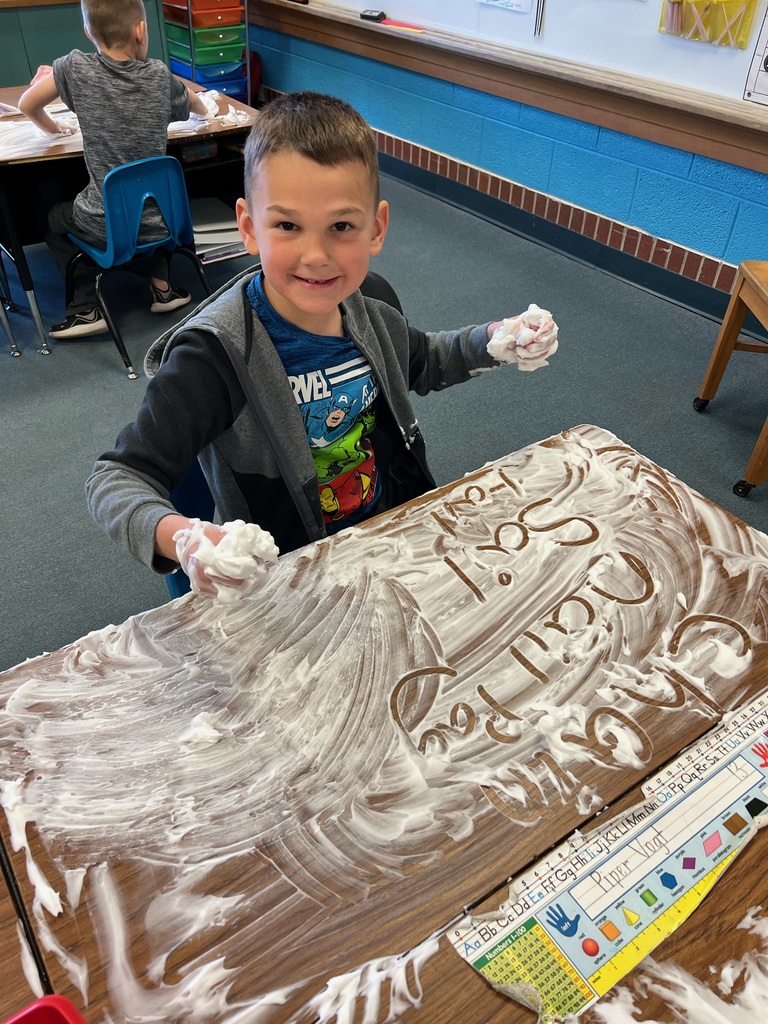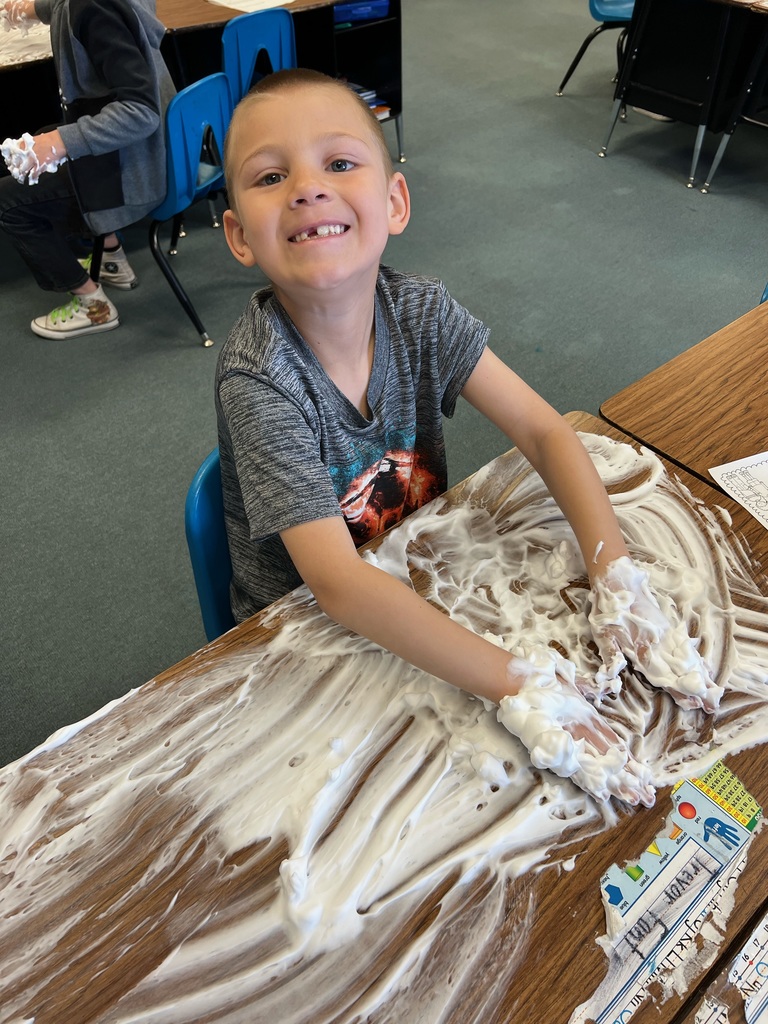 Dental screenings will take place on April 17th. Additional information and an opt-out form is available at
https://5il.co/1rfqz
Call your school office with any questions.

The Pretty Prairie Recreation Commission as shared this coupon to Dick's Sporting Goods in Wichita. Note the effective dates!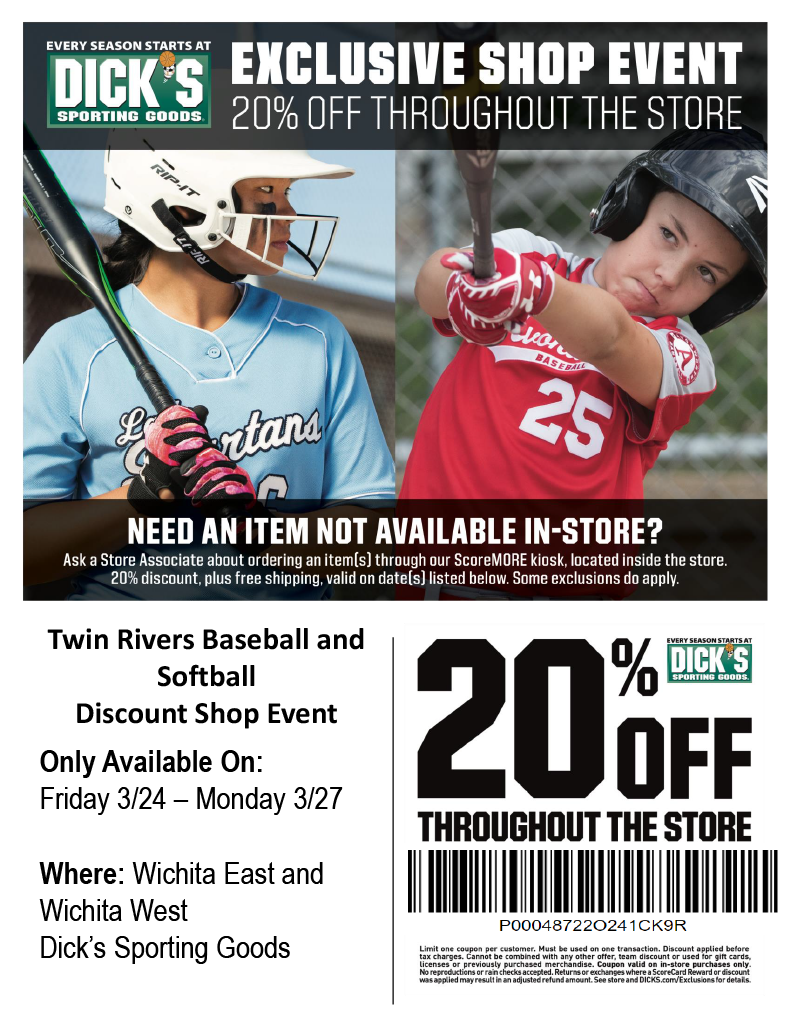 2nd grade used what they learned in science about simple machines to make leprechaun traps. They used ramps, pulleys, wheels/axles, and levers. Happy St. Patrick's Day! 🍀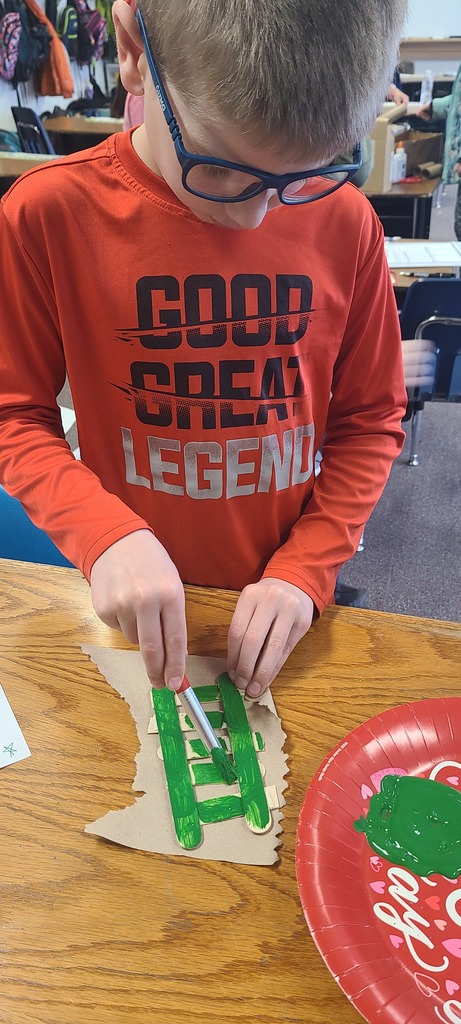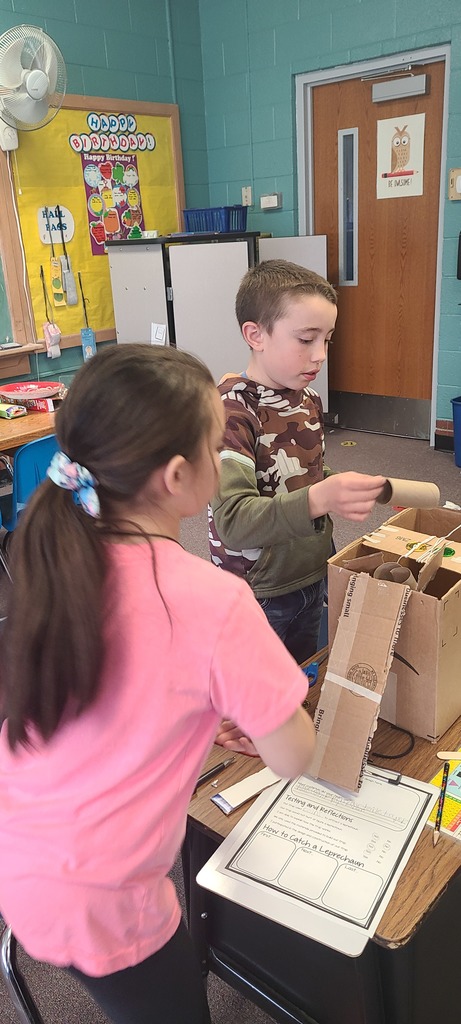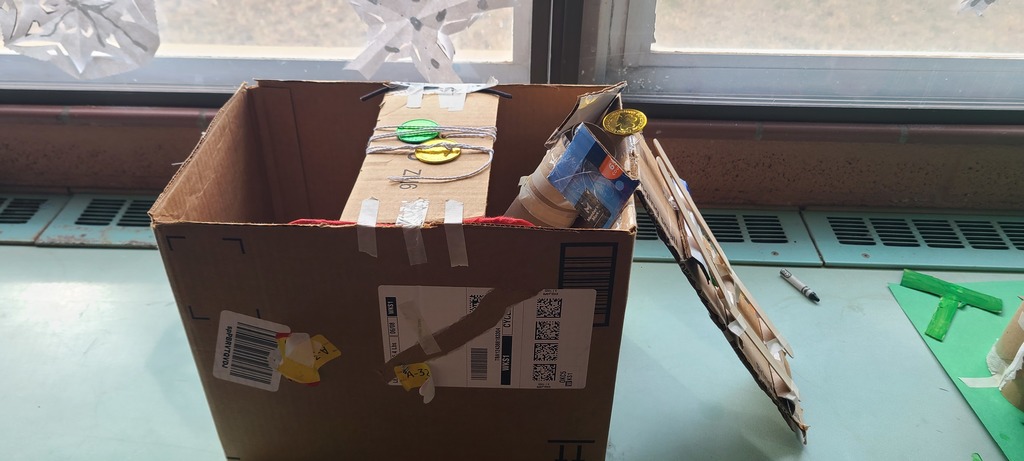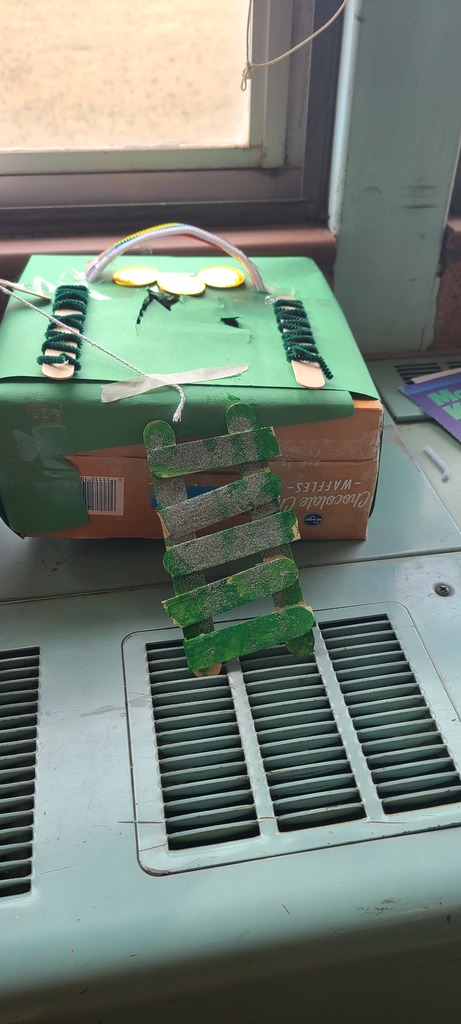 The 7th grade journalism class spent the week before spring break researching different journalists and presenting their information to the class.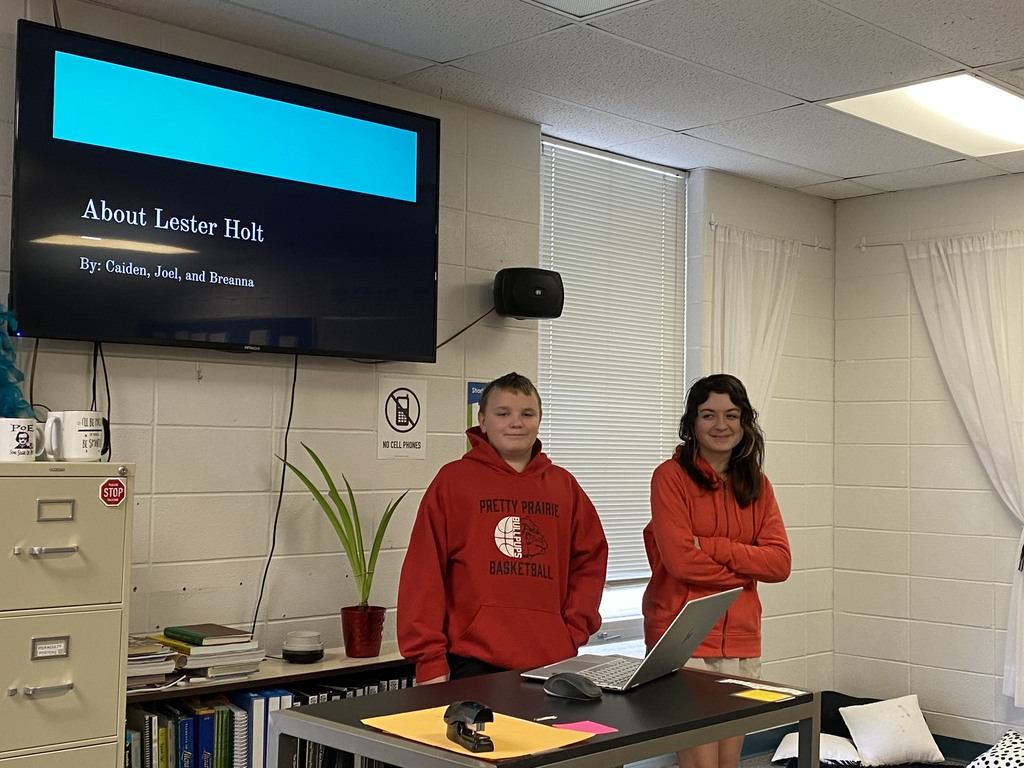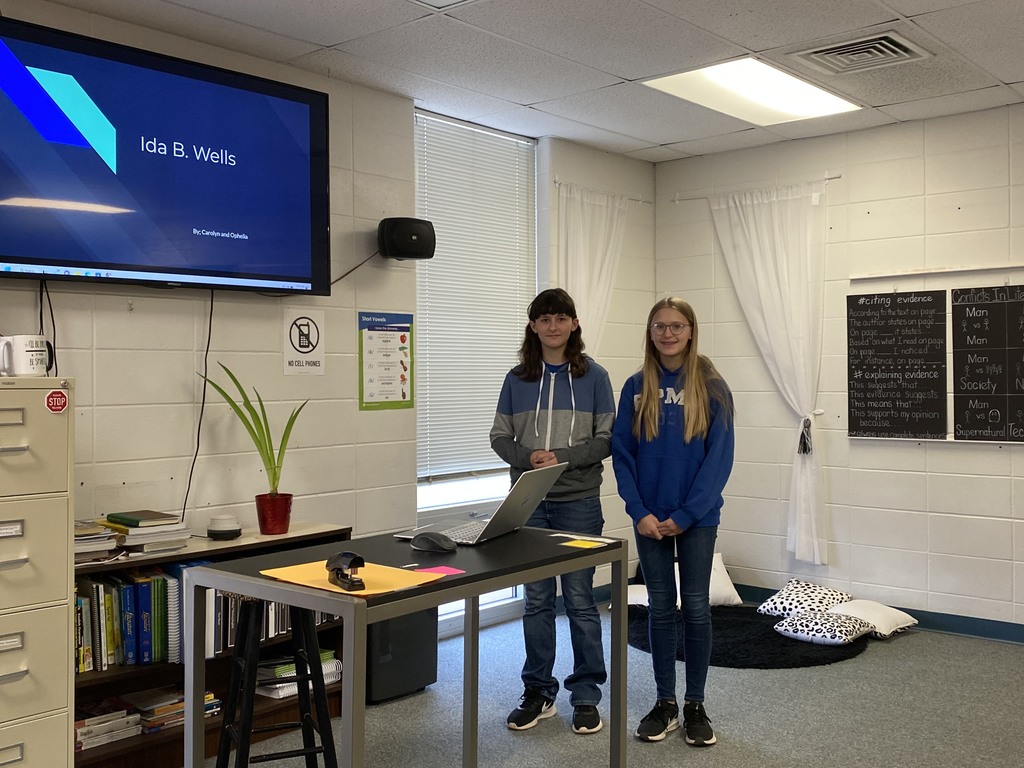 Get ready! It's Book Fair time!! Come shop the fair tonight in the PPGS Library from 4-8pm! Our Virtual Book Fair homepage is also now live! Find even more titles available online at our school's Virtual Book Fair. All orders ship directly to your home, and shipping is free for book orders over $25. Your online orders will also benefit our school. You can shop our Virtual Book Fair with the link below from March 6-17!
https://www.scholastic.com/bf/prettyprairie
We can't wait to see your child at the Fair!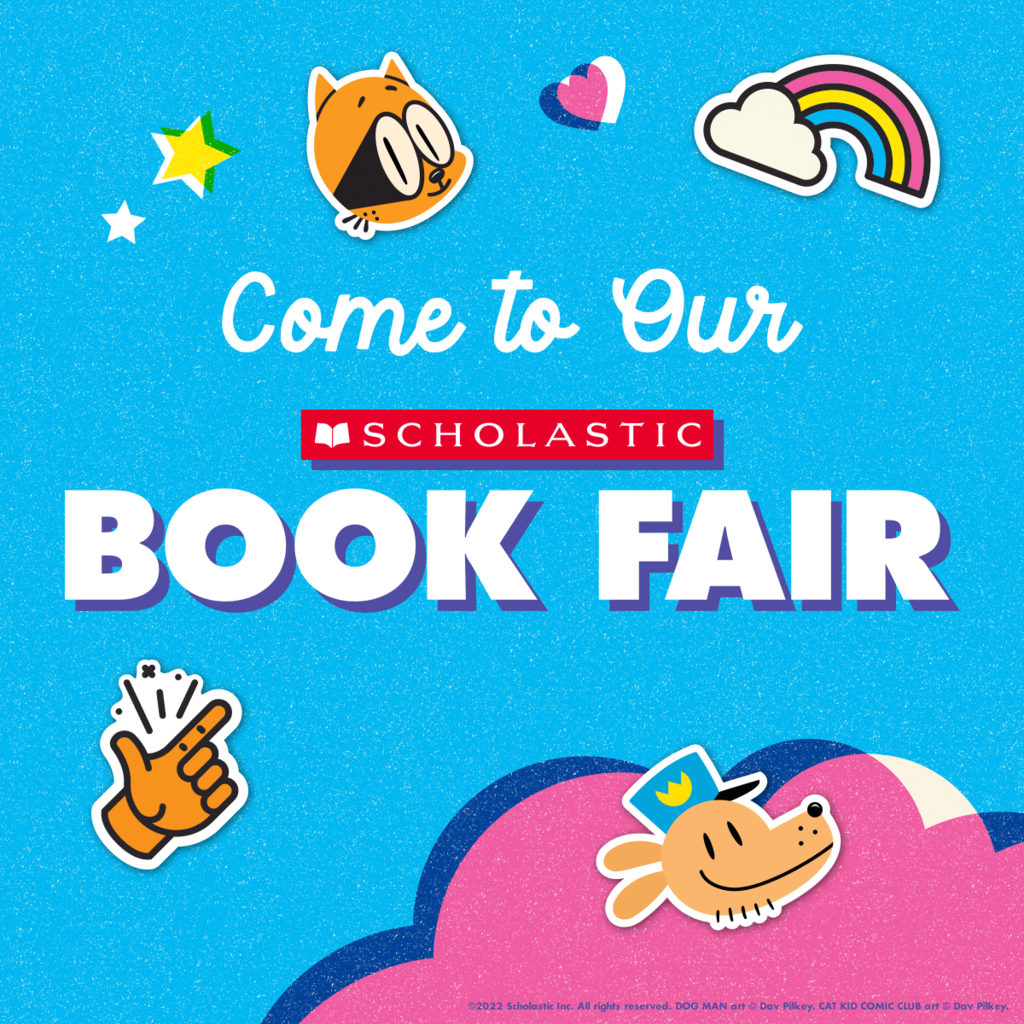 Fifth graders recently finished the novel Esperanza Rising. Today they got to try each of the foods from the story. They tried: grapes, papaya, figs, almonds, guava, onion, potatoes, asparagus, cantaloupe, peaches, plums, and avocados. Four students liked every food and many found out they liked a food they've never tried before.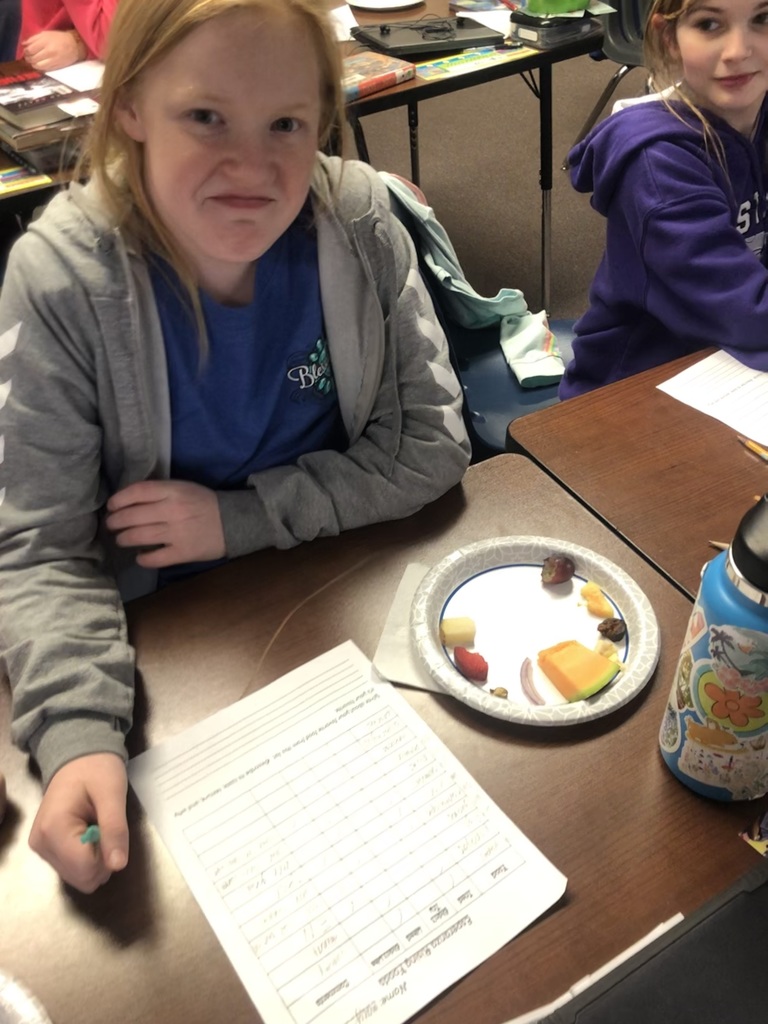 USD 311 BOE and staff members assisted the 4th graders with their "How To Draw..." projects. Each 4th grader had to create his/her own drawing and then accurately explain it in 10 steps to an adult partner. The kids accepted the challenge of explaining their projects to the adult volunteers and were very successful!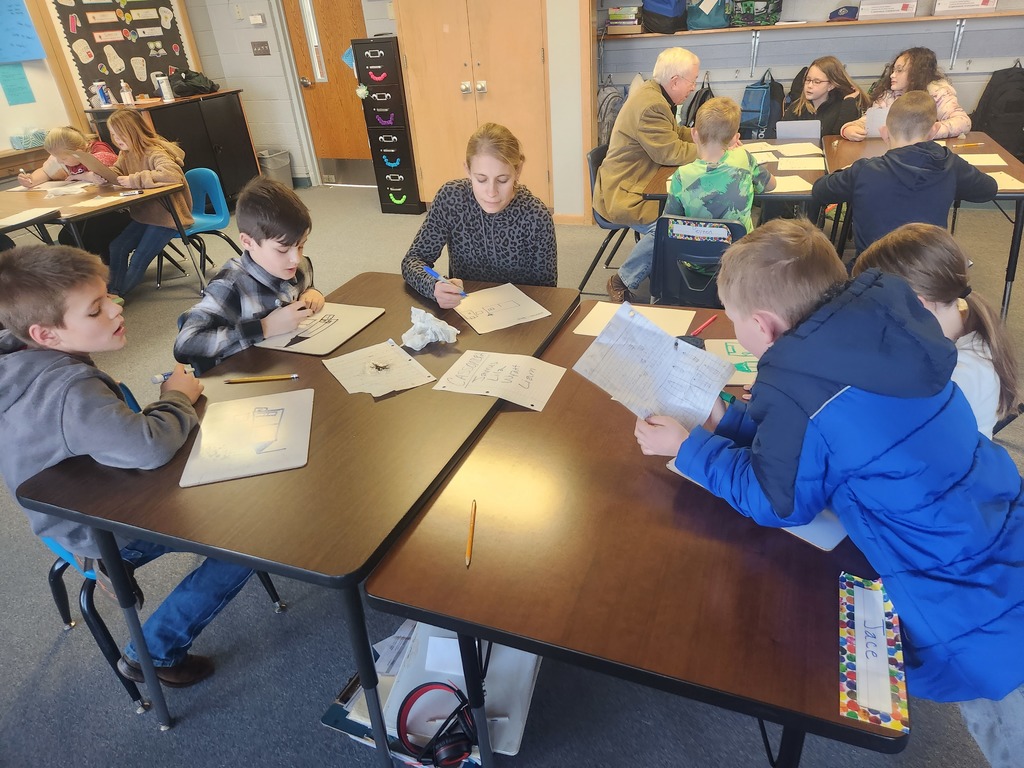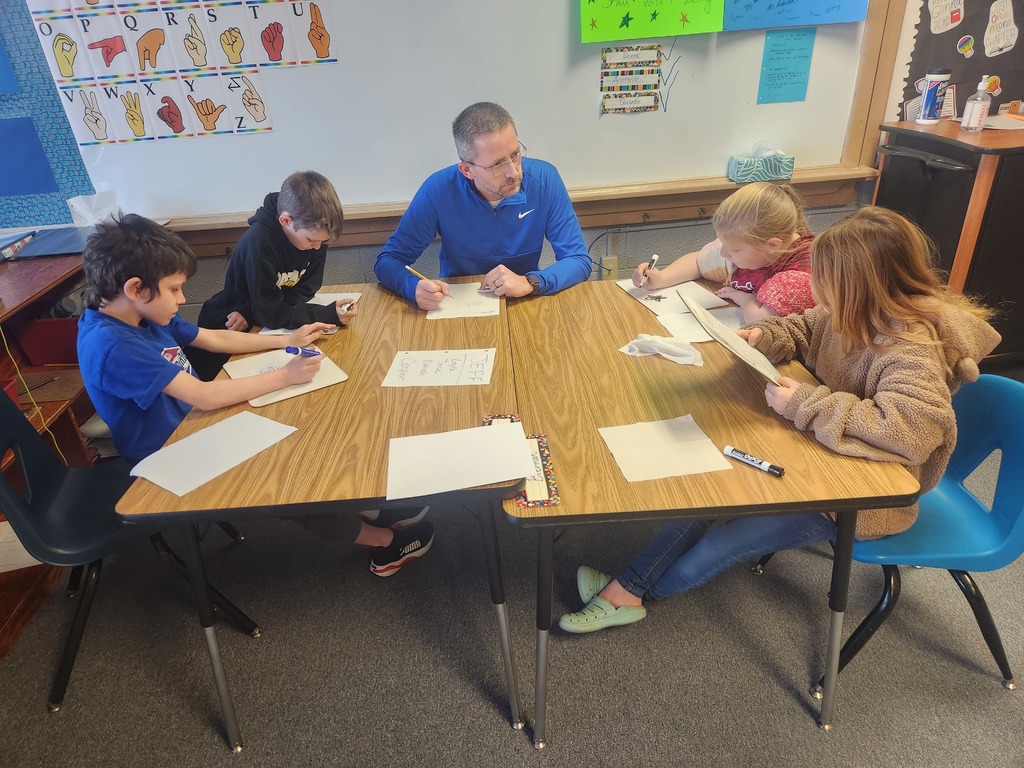 Dear Parents and Families: Get ready! This year's Book Fair is going to be epic! We've turned up the volume with more fun, more choices, and more excitement—so kids will arrive curious and leave bolder, prouder, and stronger than ever before. Here's what you need to know about our upcoming Fair: Every dollar you spend will benefit our school directly! Find even more online at our school's Virtual Book Fair. All orders ship directly to your home, and shipping is free for book orders over $25. Your online orders will also benefit our school. Shop our Virtual Book Fair with the link below March 6-17! Save these dates and view our school's Fair site: Fair Dates: Come shop our fair in the PPGS Library during conferences March 6-7 from 4pm-6pm! Book Fair Homepage:
https://www.scholastic.com/bf/prettyprairie
We can't wait to see your child at the Fair!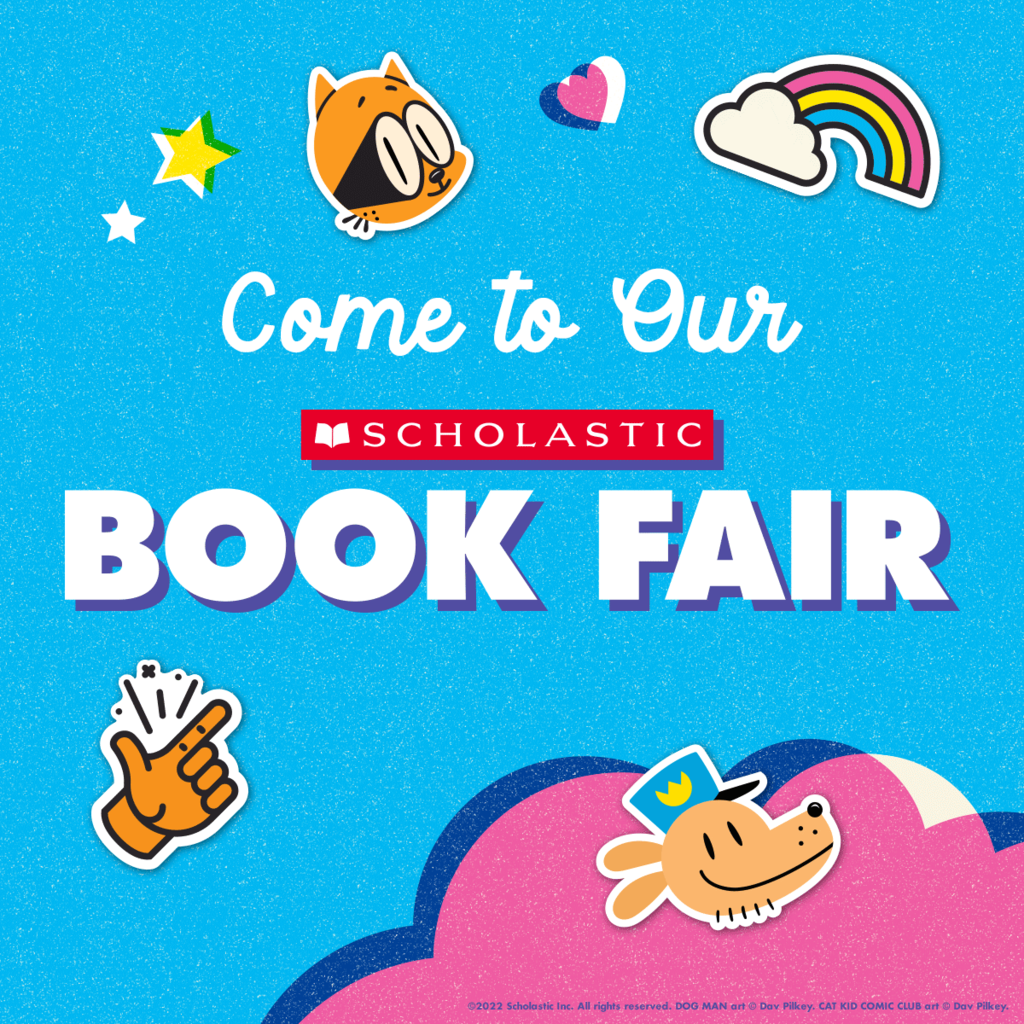 3rd grade students launched rockets today for science class. Listen to the laughter...sounds like everyone had a BLAST!!!

Today the Vet. Science class was able to help Mr. Day with the artificial insemination of our school farm cows.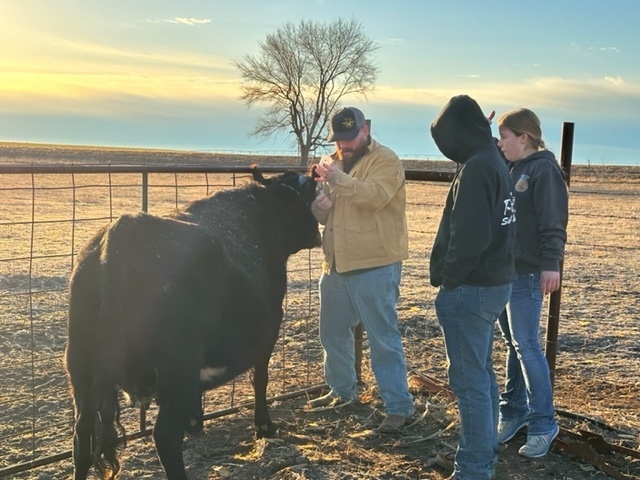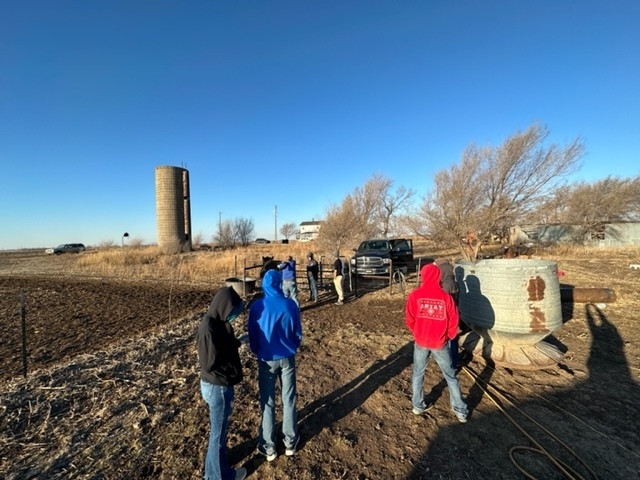 Students are working on knitting scarves in Mrs. LeSage's handcrafts class. Mrs. LeSage also has a student painting a mural for her senior project in handcrafts.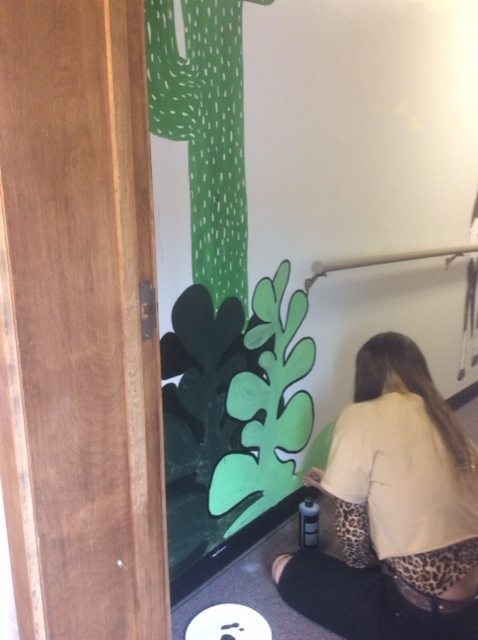 On February 4th, the PPHS Forensics team competed against seven other schools to earn second behind Pratt High School. Scores were: Pratt 224, Pretty Prairie 221, Clearwater 162, Cunningham, 156, Kiowa County, 133, Norwich, 55 and Medicine Lodge, 39. New State Champ qualifiers for PPHS include: Jaiden McGinnis, 1st in extemp; Sophia England, 1st in Serious Solo; Jaeli Deel, 1st in informative, and Logan Graber, 2nd in oration. Others re qualifying for State Champs are: Copper Collins, 2nd in humorous solo; and Raegan McLeland and Copper Collins, 1st in IDA. Logan Graber qualified for State Festival with 3rd in impromptu. Others adding to team totals were: Logan Graber, 4th and Phoenix Schmidt, 6th in extemp; Jaiden McGinnis, 6th in impromptu; Danae MLeland, 4th in humorous and 4th in oration; Jaeli Deel and Cara Shultz, 3rd in duet; and Sadie Nisly, 4th and Sophia England, 5th in inform. A special thank you to Kim McLeland and Jennifer Shultz for driving team vans, cheering us on, and taking photos! Our next meet is Thursday, February 9th, at Medicine Lodge.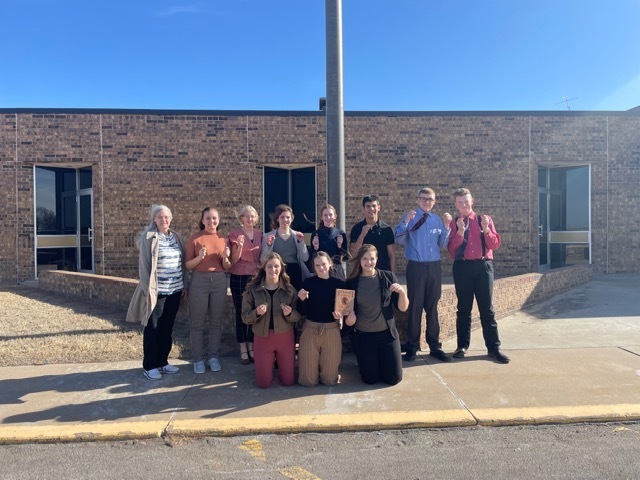 Grade School STUCO delivered and distributed Valentine decor to Prairie Sunset Home today. Both the students and the residents enjoyed themselves!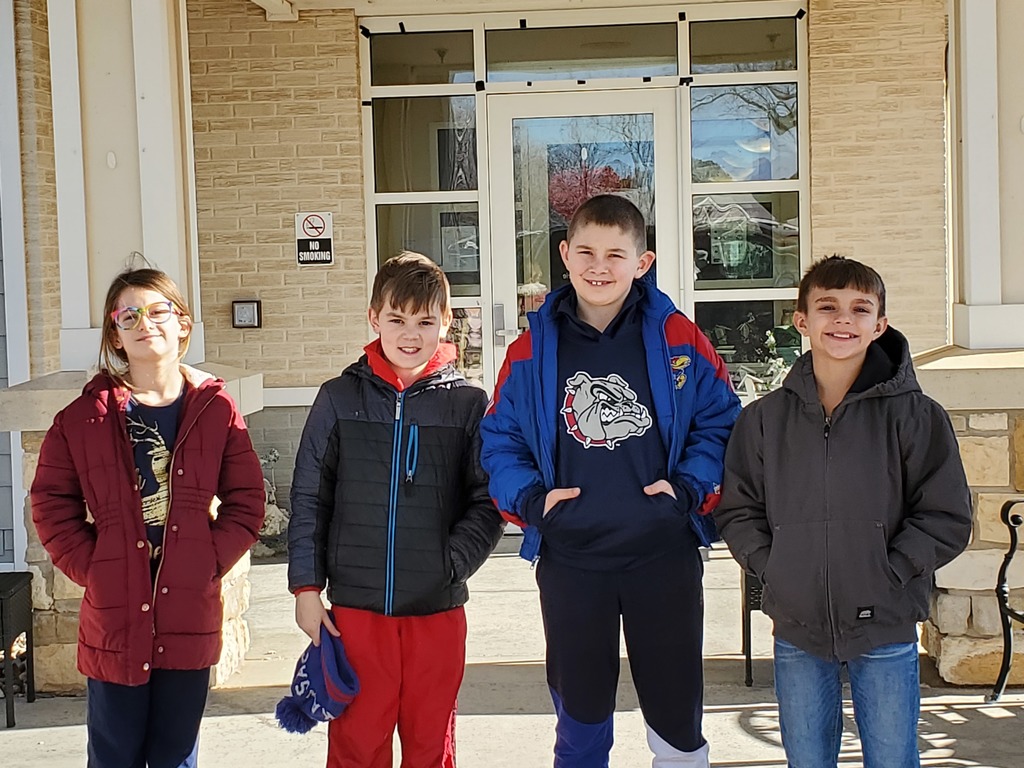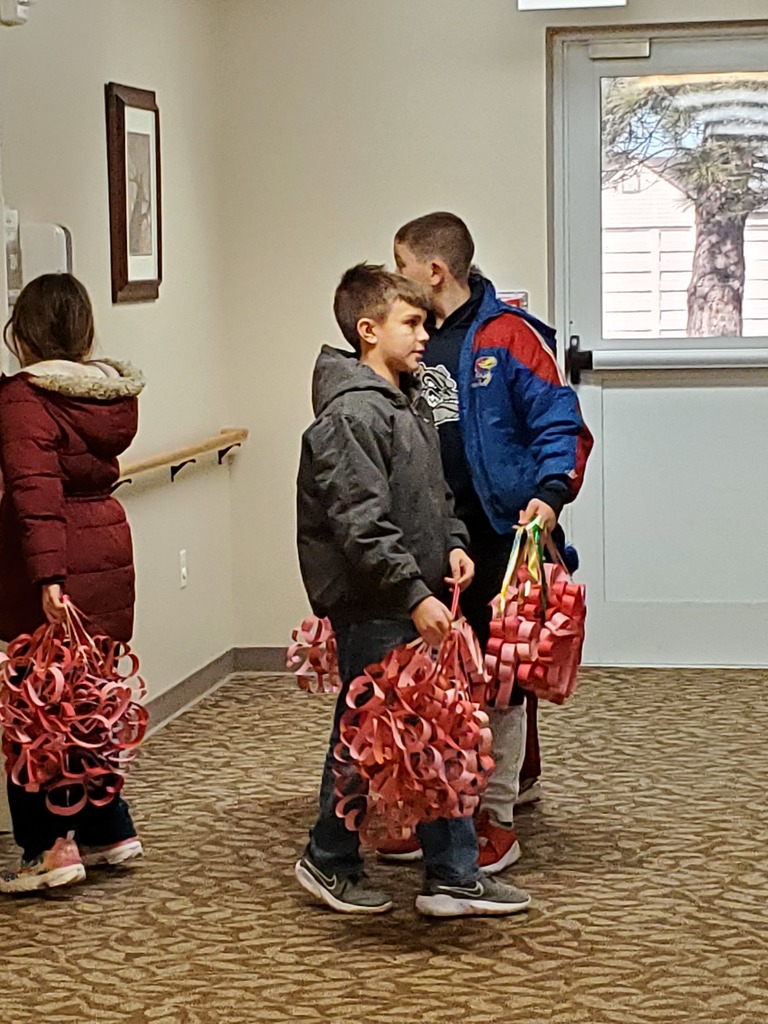 Today the 8th graders helped Mr. Day castrate pigs at the school farm. The boys received first hand experience while the girls handed out supplies and documented.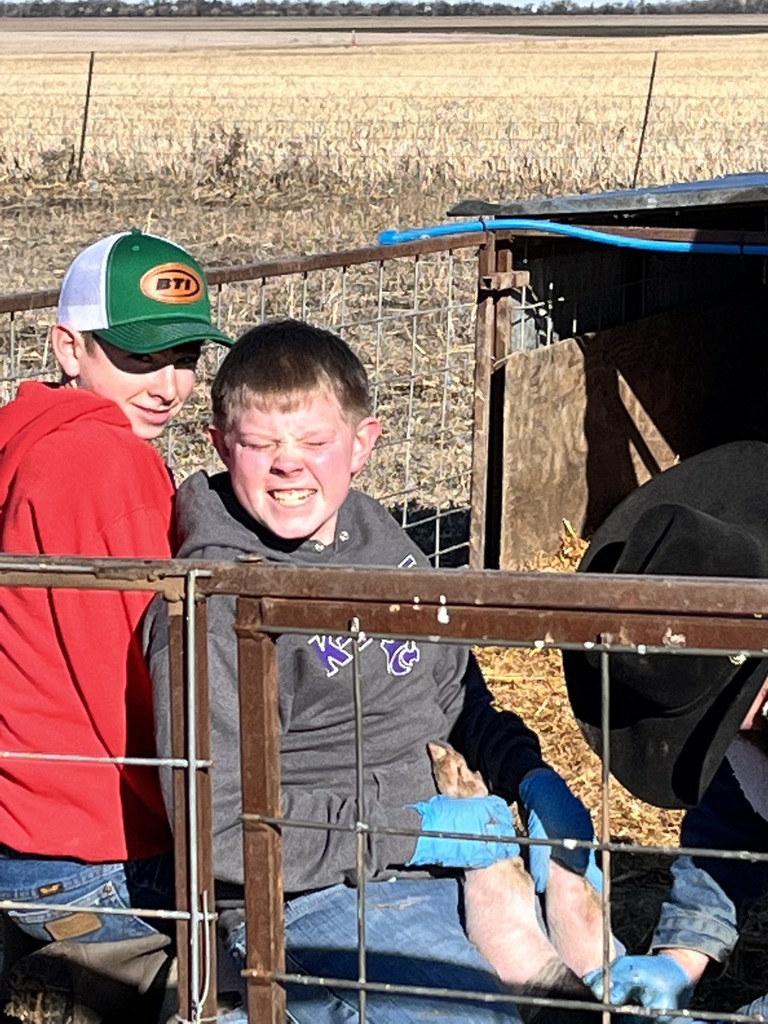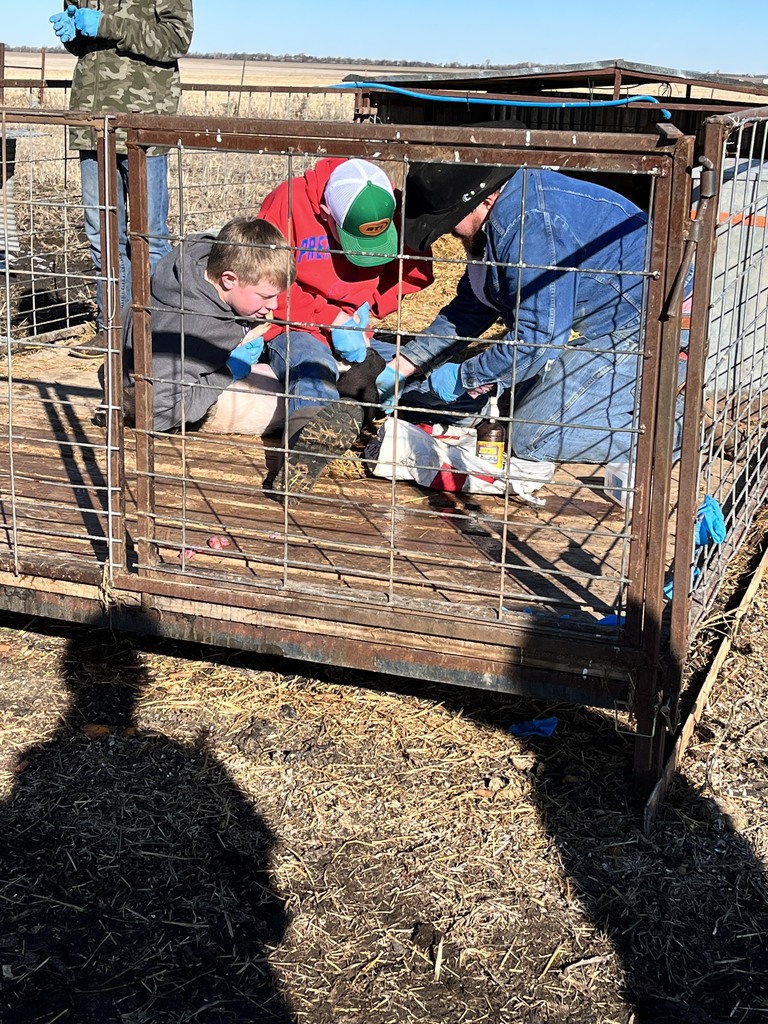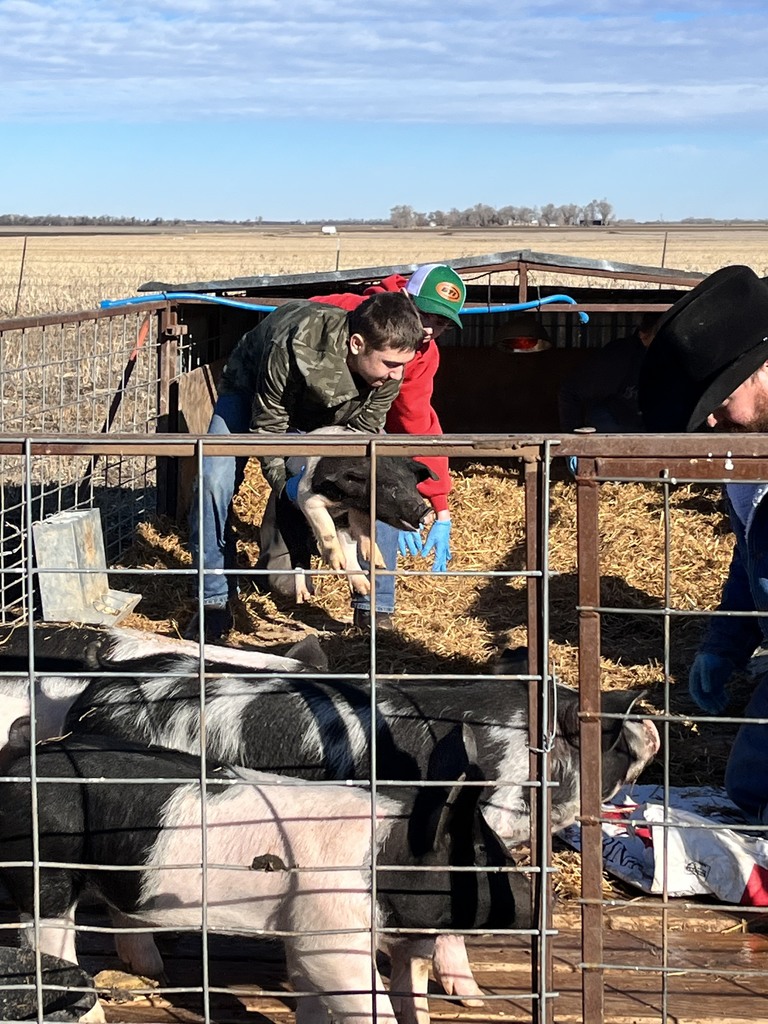 Pretty Prairie Boots & Bows Little Girls Cheer Camp! Hosted by the High School Varsity Cheerleaders. Use the Google Form below to sign up. Sign up by January 27th to be guaranteed a T-Shirt at Camp. Participants who sign up after January 27th will receive their shirt on performance night. Sign Up Here:
https://forms.gle/FM7caNUQ6ch8iZSM9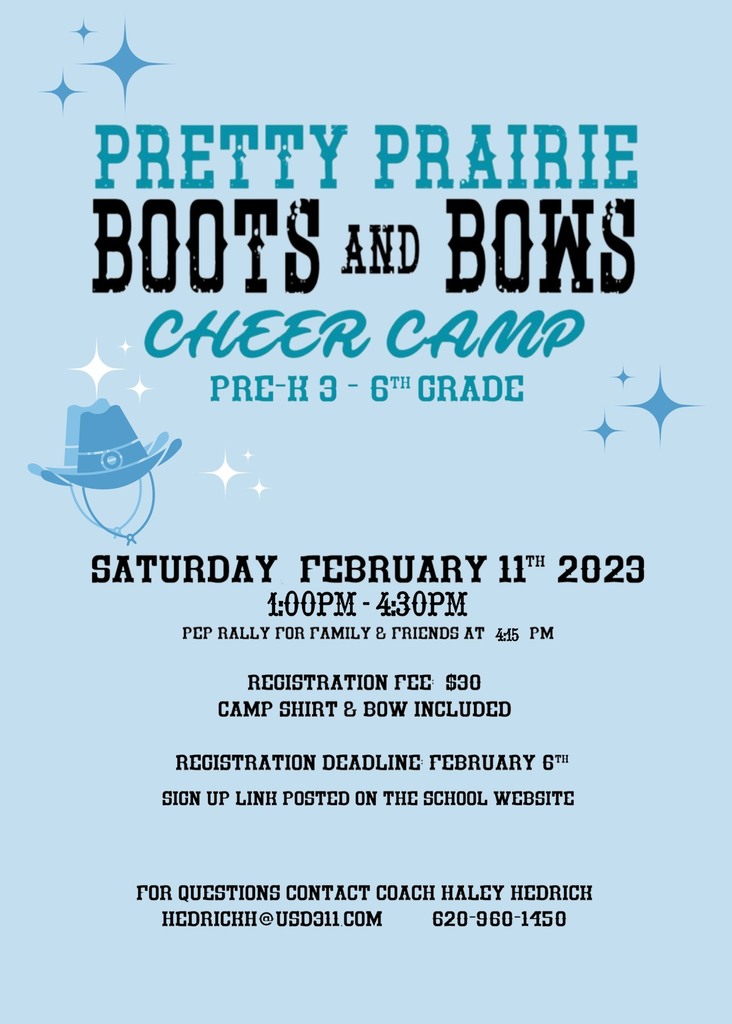 Early childhood screening will take place in Pretty Prairie on Jan. 23 2023, from 9-11am at the United Methodist Church.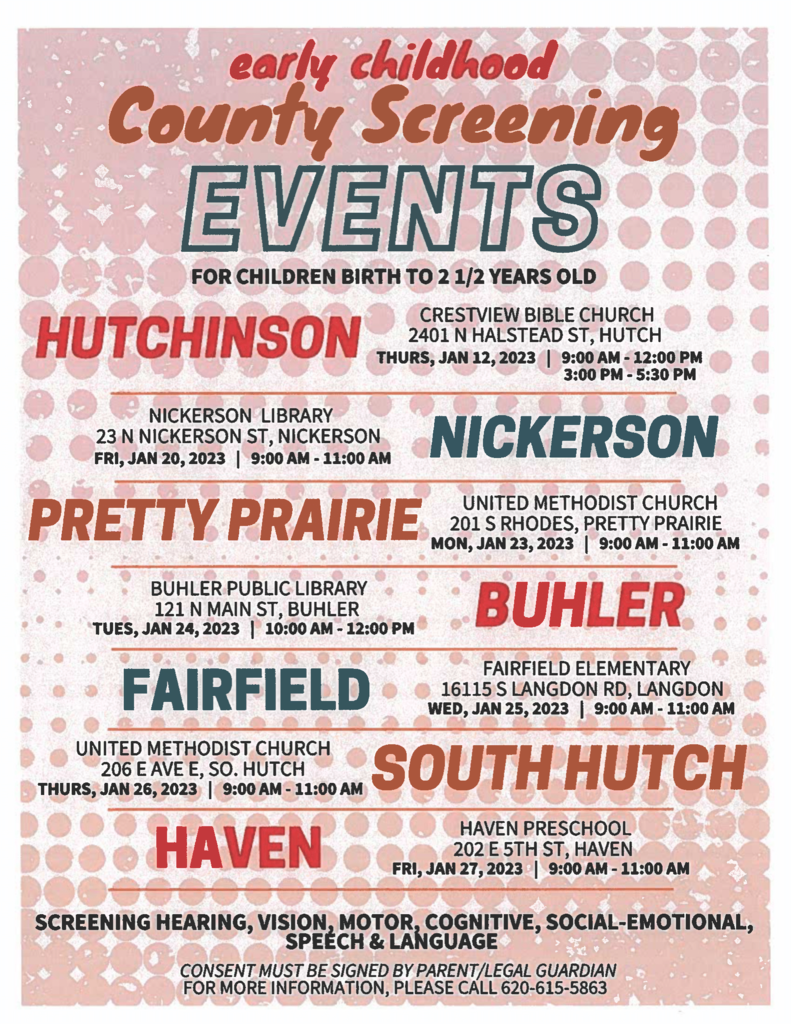 The last day before winter break is always a fun one. The day started with the MS teachers cooking breakfast for the middle school students. Coach White can be seen getting ready for his dodgeball game. A dodgeball champion was crowned before the day concluded!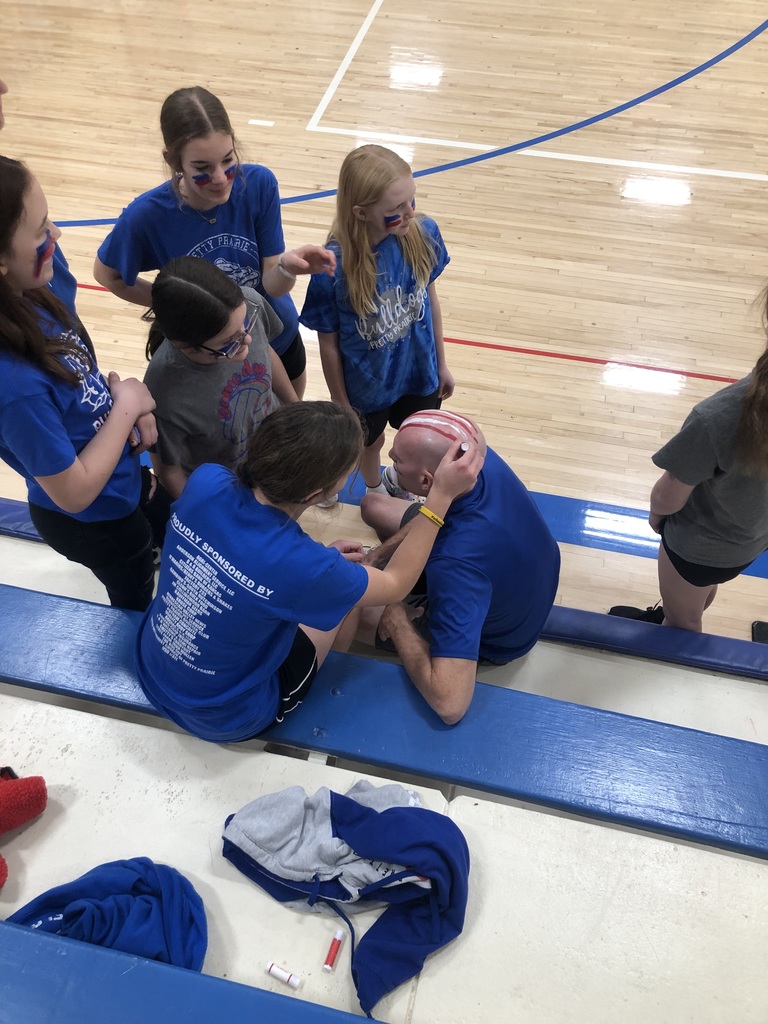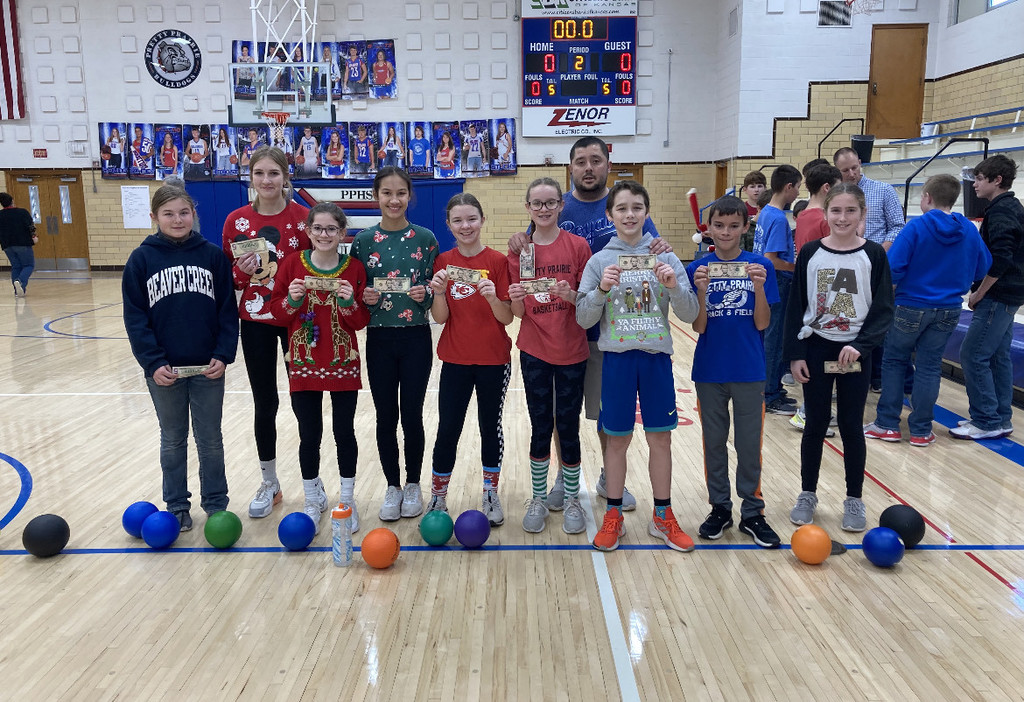 PPO apparel orders are completed. They will be available for pickup this week Monday through Friday from 9 a.m to noon and 1 pm to 5 pm at the Pretty Prairie City Office. If you have questions or concerns please text Beckie Blew at 620-727-5630, or call Priscilla Hoyt at the City Office at 620-459-6392.