Senior Spotlight LANDON WEIDE!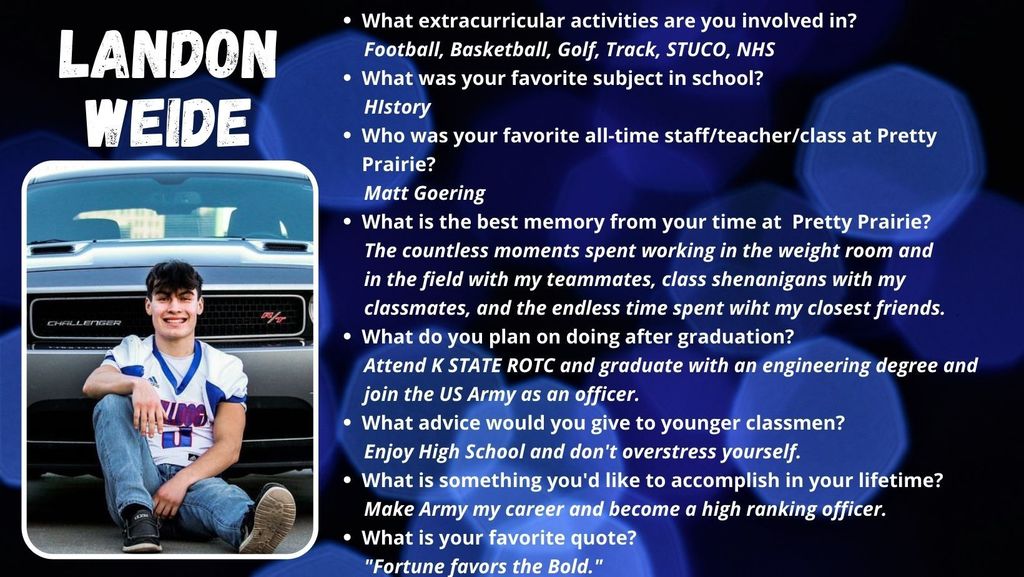 Senior Spotlight ALEX NOLAN!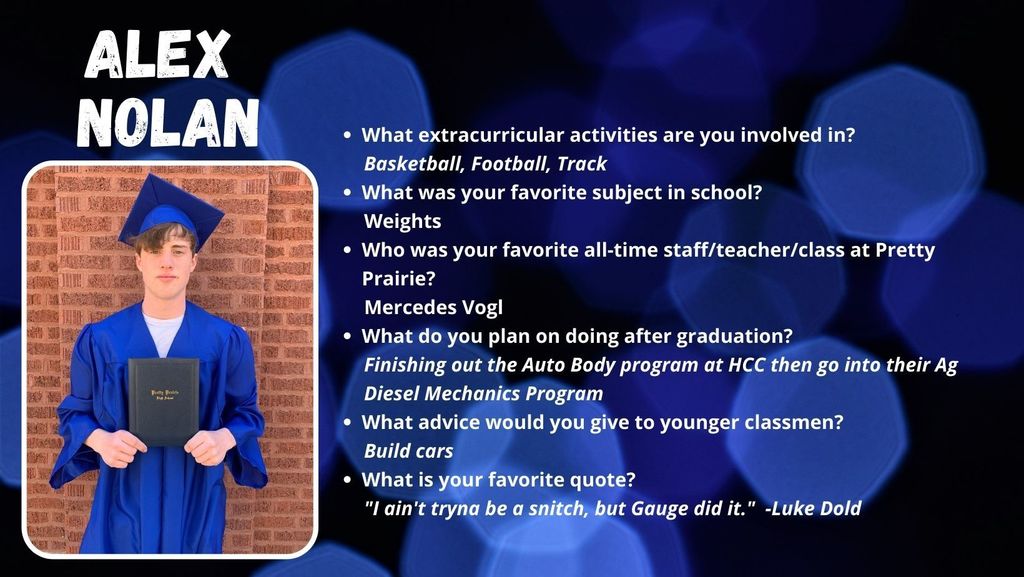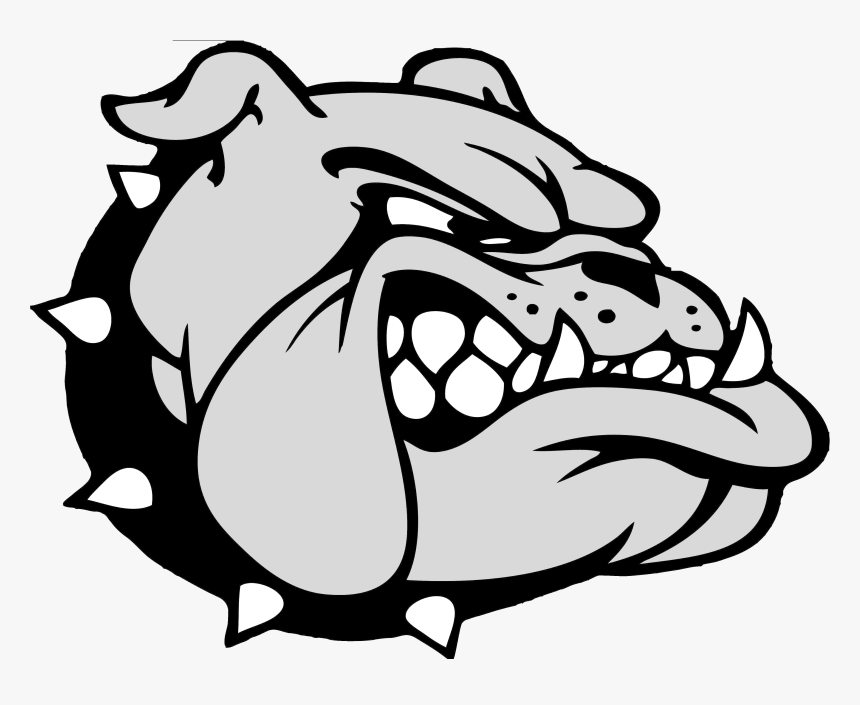 Senior Spotlight TIMOTHY ULRICH!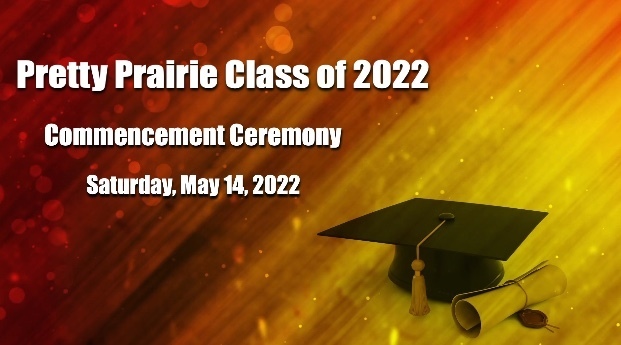 Pretty Prairie girls are your 2022 HOPL League Champs!

Pam Tallant's second grade readers!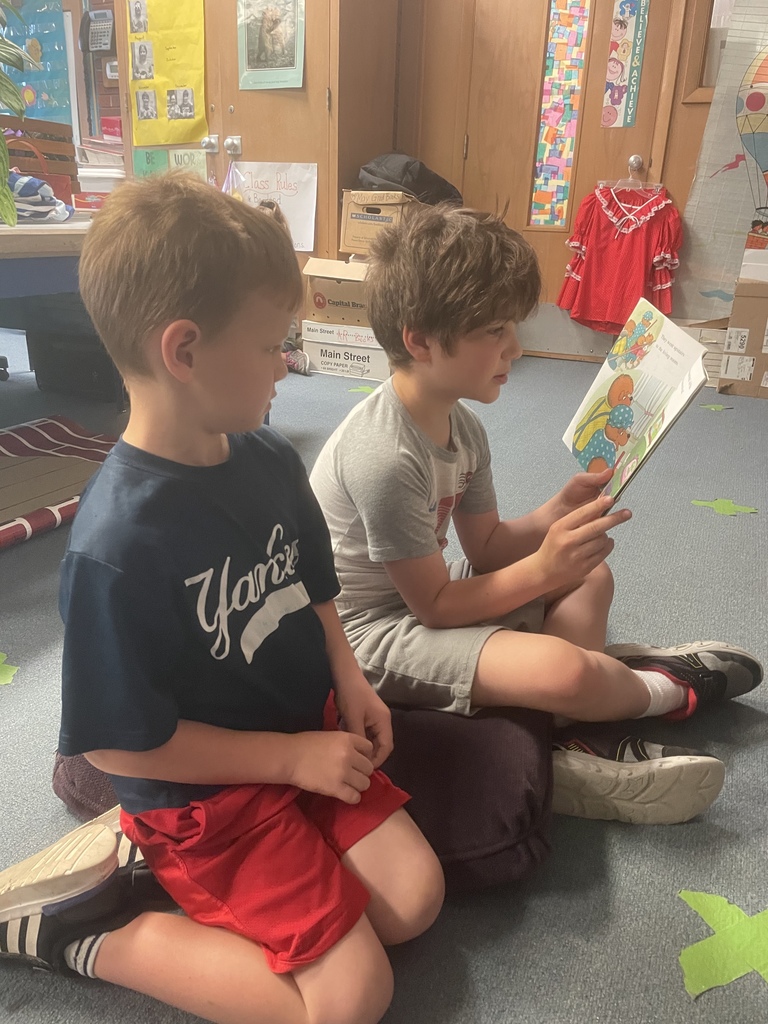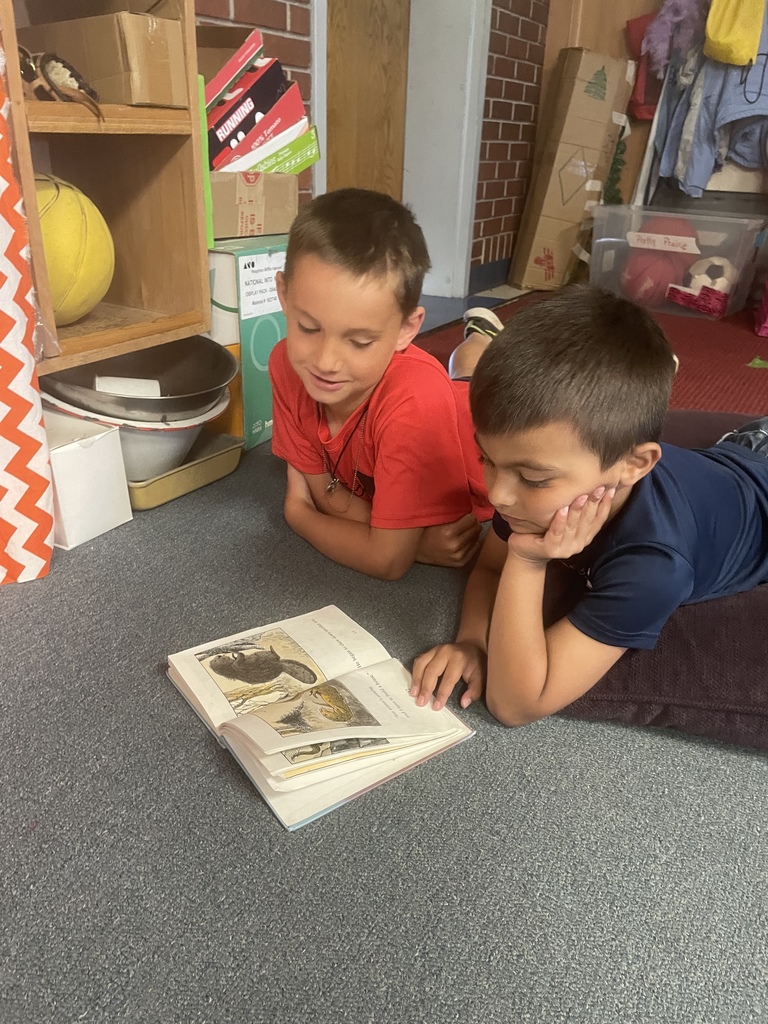 Kindergarten Round-up on Monday, May 16th, 2022 at the Pretty Prairie Grade School.
https://5il.co/1af0c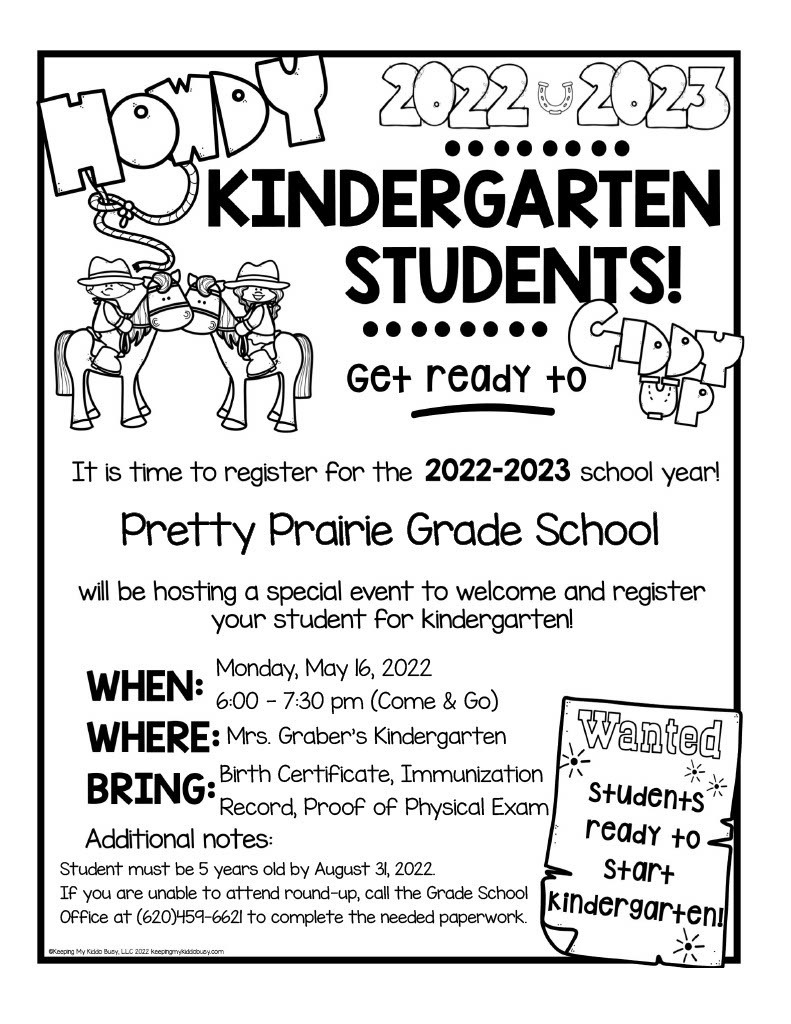 Senior Spotlight GRACE WEBSTER!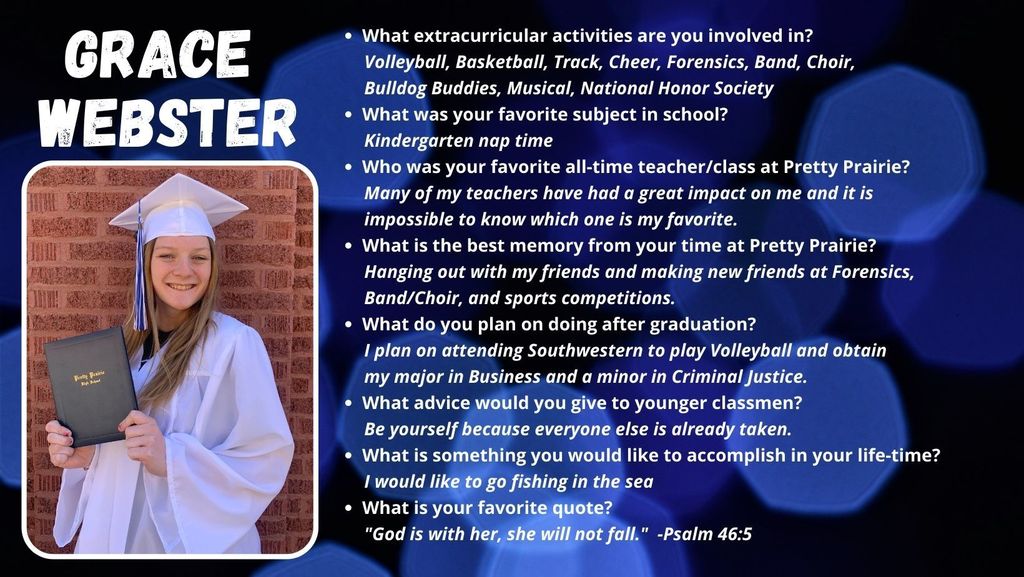 Braylan Field's SENIOR SPOTLIGHT!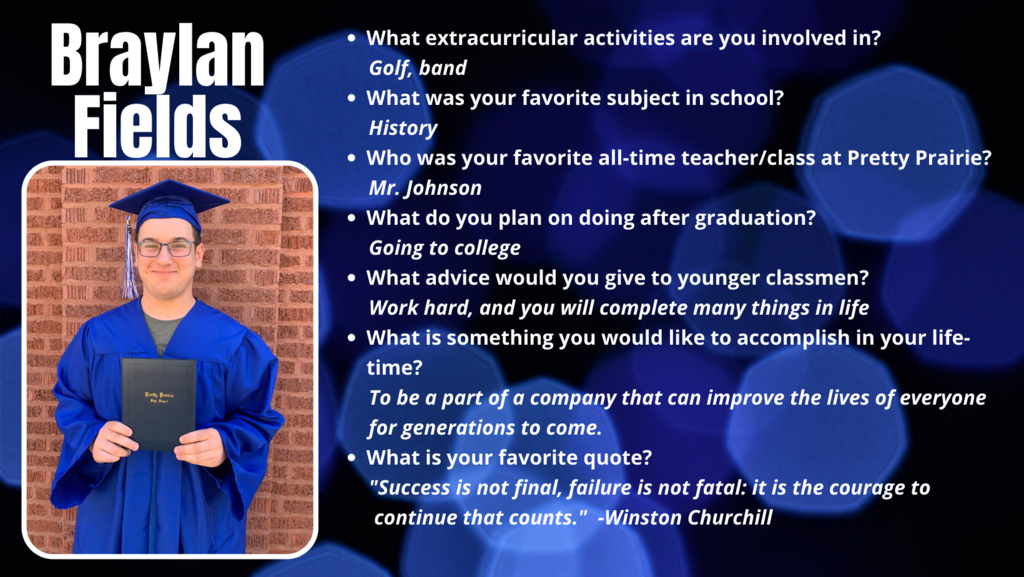 Junior Golf Camp: June 6-10 June 13-17 Beginners 9am-10:15am Advanced 10:30am-12:00 Link to more detailed information:
https://5il.co/1aasd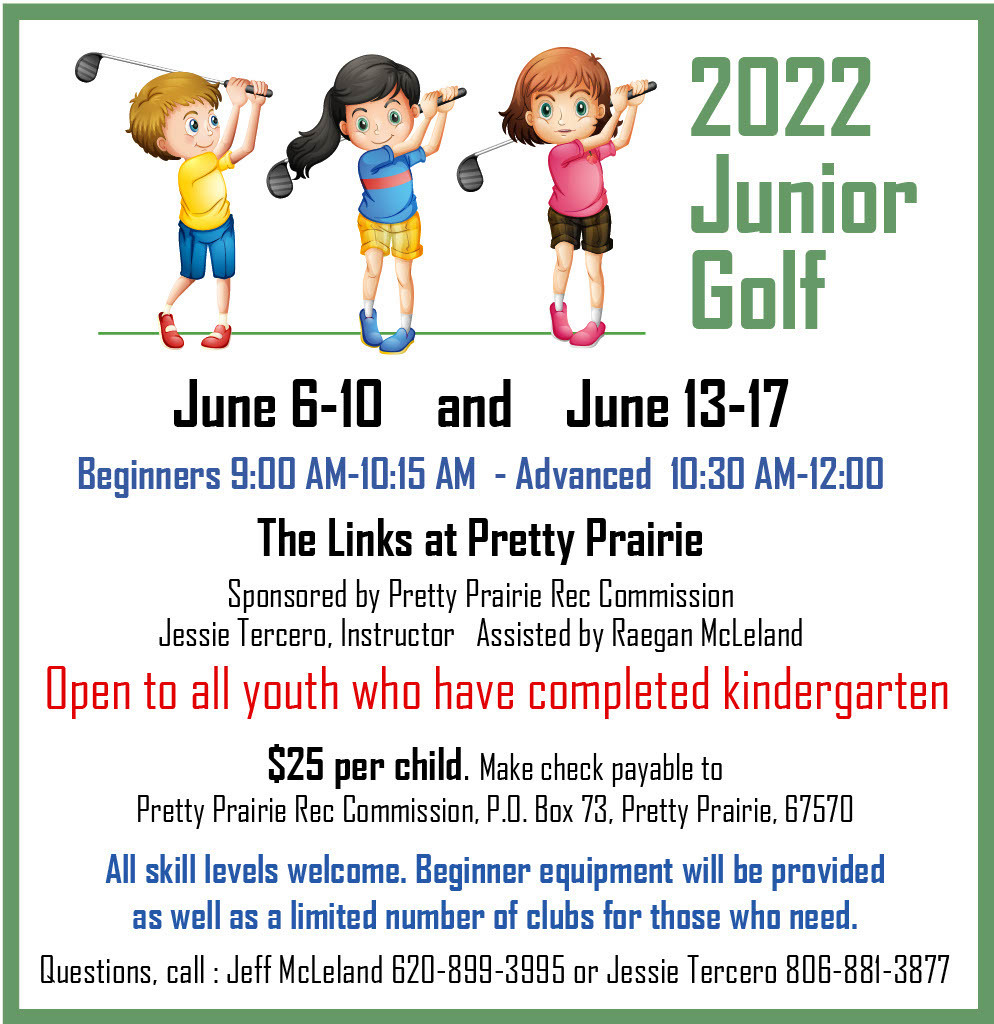 Last week there were flying aprons and a flying Super Katie. Last Friday there were also Thank You Notes flying in the doors of the school kitchens. In honor of School Lunch Hero Day, students made thank you notes and presented them to the Foodservice Staff.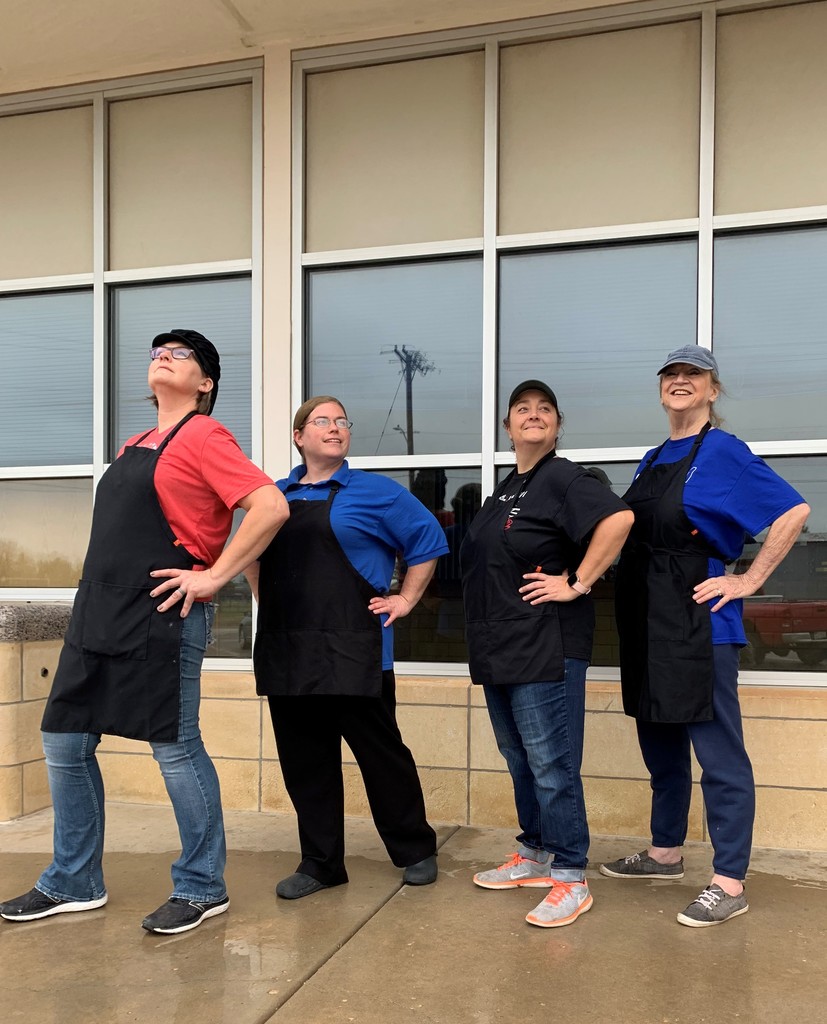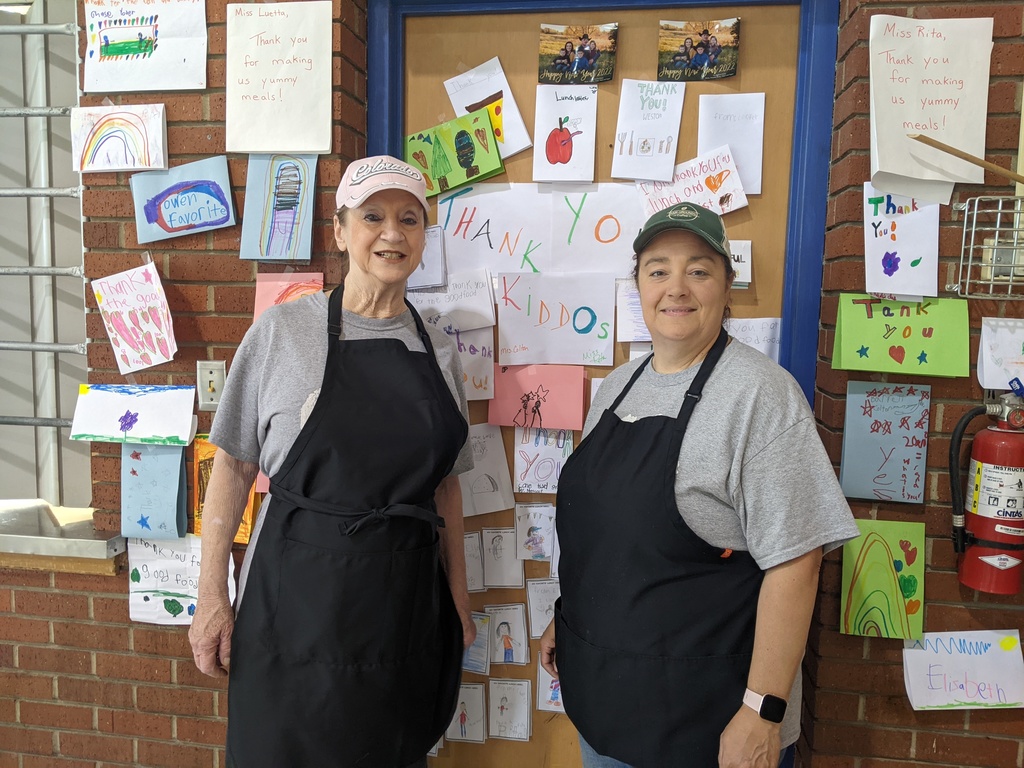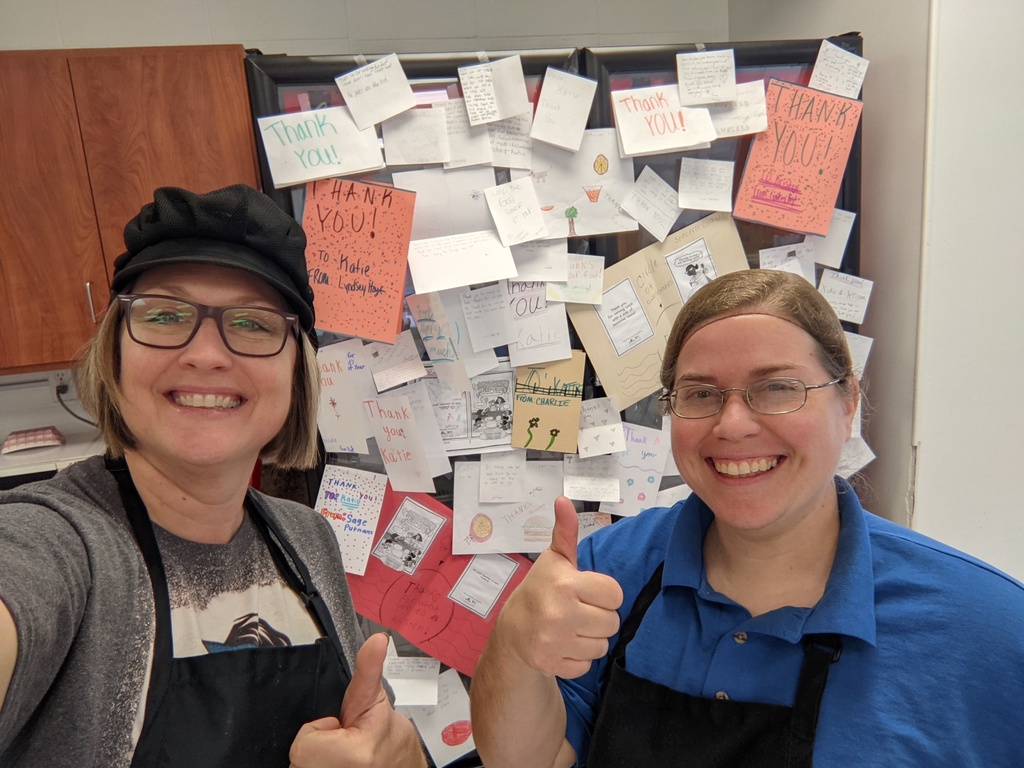 Senior Spotlight ALLISON COLTON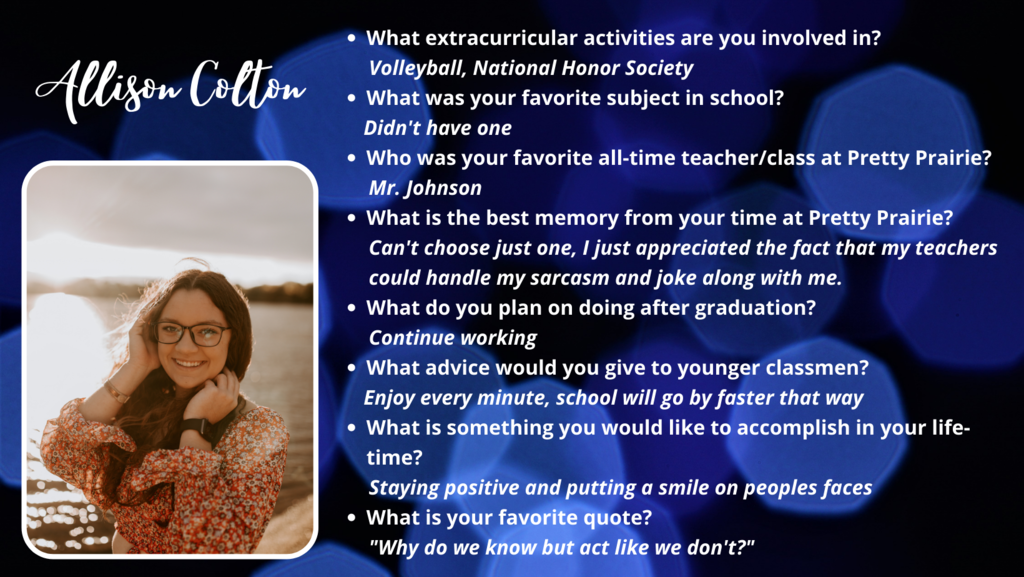 Briana Payne's SENIOR SPOTLIGHT!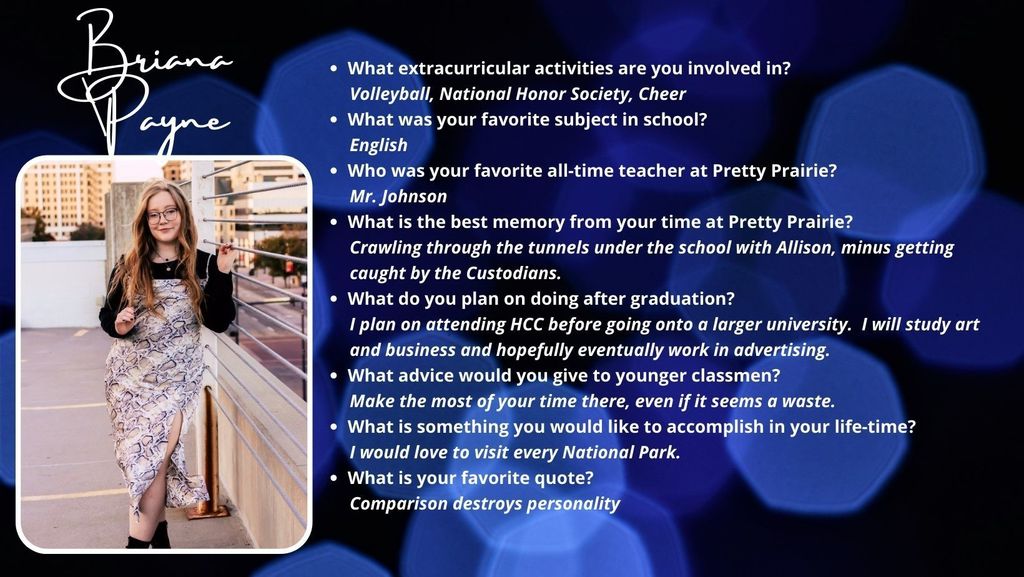 Congratulations to the boys varsity golf team for placing 2nd in the Heart of the Plains League at Salina, and to Landon Weide 4th, Jaiden McGinnis 6th, Brett McLeland 8th, and Gauge Stauffer 10th place individuals.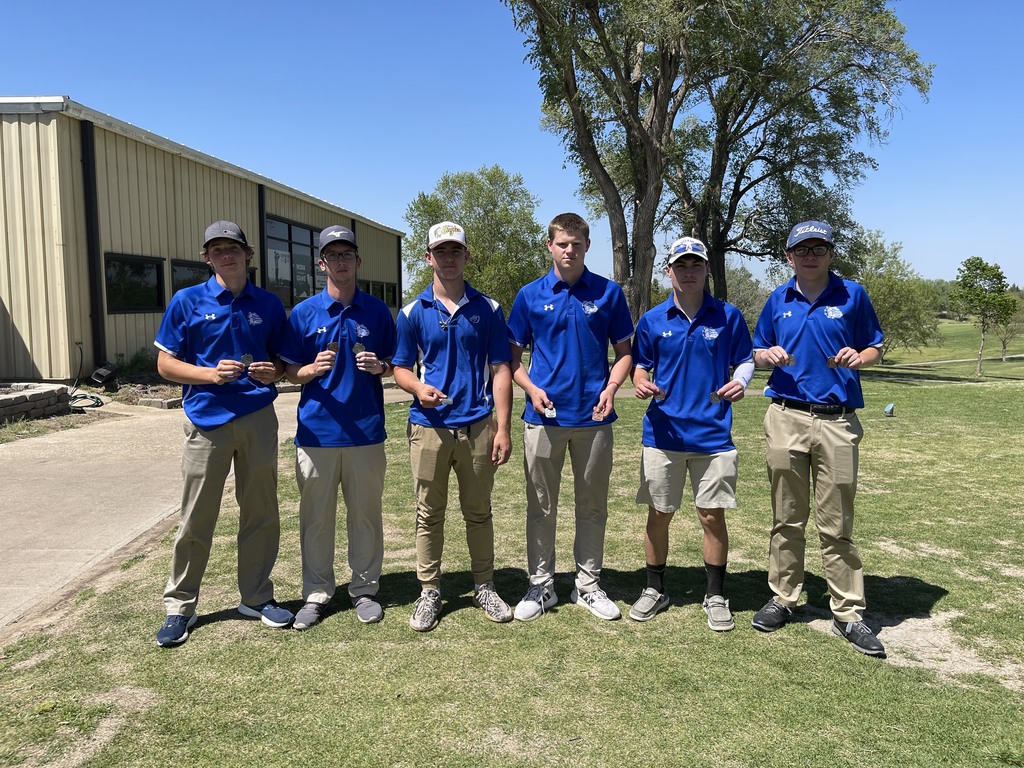 Schedule for HOPL League track meet for Middle School and High School Thursday, May 12th at Stafford.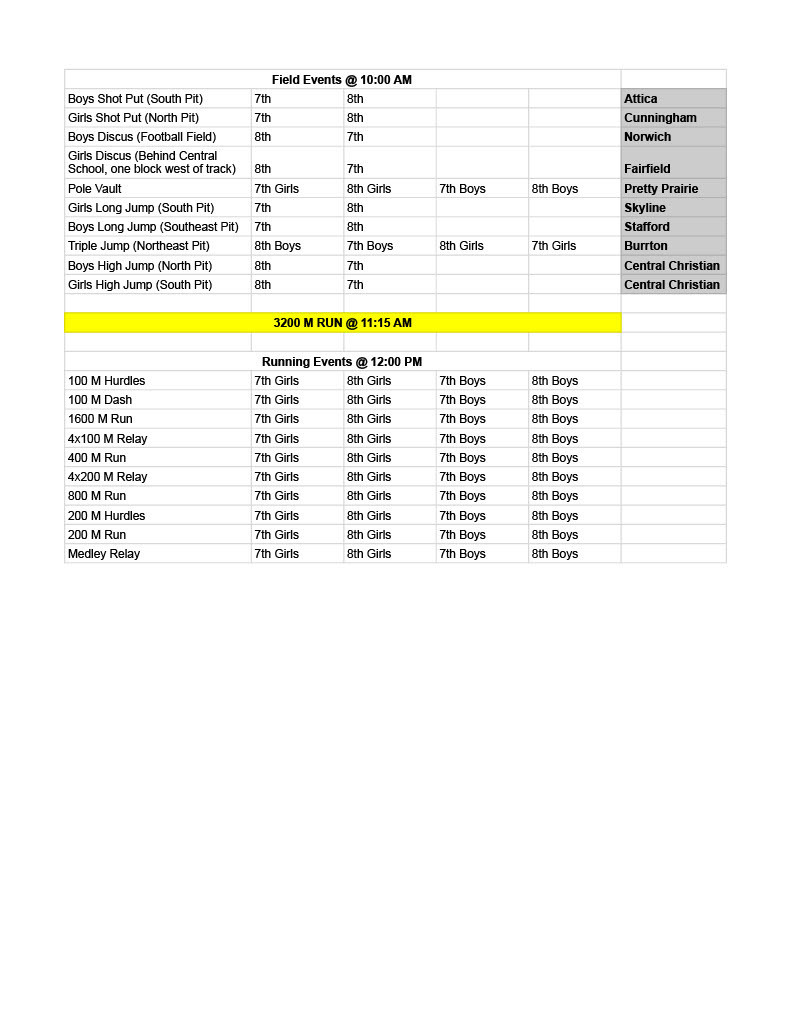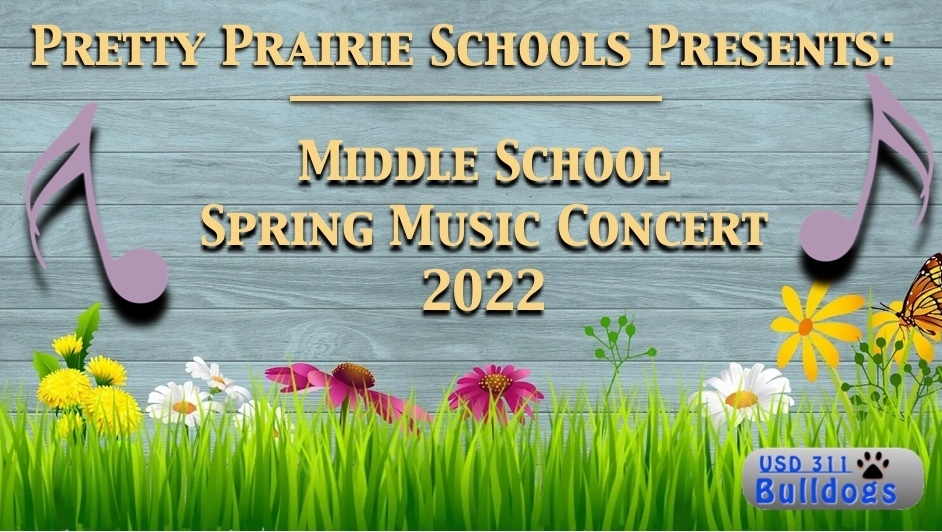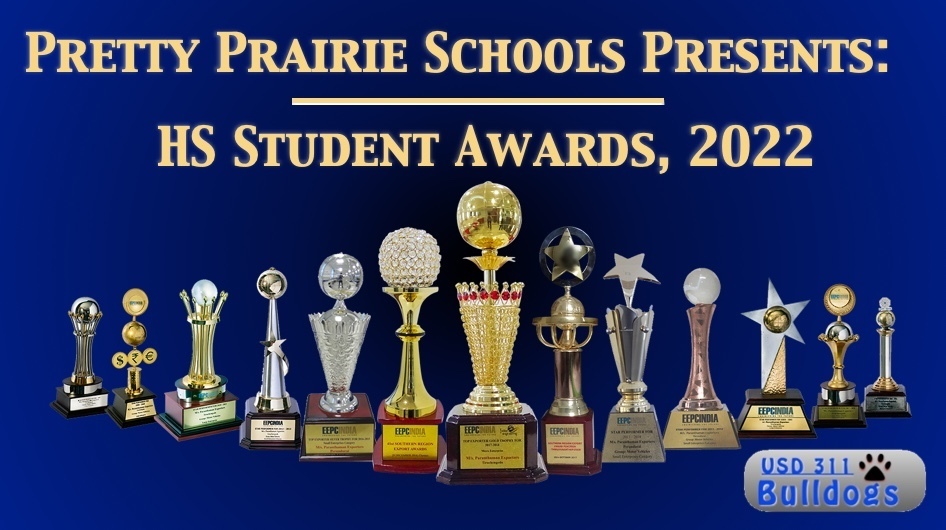 Congratulations to Phoenix Schmidt and Logan Graber for getting I ratings at State Speech Festival! Phoenix earned I's in both prose and poetry! Logan earned a I in extemp!

Finally the Bride and no longer the bridesmaid for PPHS Forensics! After 3 second place finishes, 4 third place and 3 fourths in the past 11 years, PPHS Forensics has earned the State Speech Championship Plaque in 2022! Top three team results were: 1) Pretty Prairie first with 307 2) Sylvan-Lucas second with 284 3) Coldwater-South Central third at 255 15 of our 16 events earned semi final status and 7 went on to compete for medals. Results in semis: Duet--Raegan and Cara--8th ; Jaeli and Danae--11th; Tim and Sadie--12th Serious solo--Sophi--9th ; Kai 10th Extemp--Jaiden--8th Inform--Cara and HSA--Tim...both in top 12 but don't know placing Results in Finals: Original Oration--Carlin--4th and Raegan--5th Extemp-Kai--4th Prose--Copper--4th Humorous Solo--Copper--5th Informative--Jaeli--5th And Jaiden McGinnis is the new state individual Champion with 1st in Informative!!!