The Lady Bulldogs went 6-0 for the day! Kingman tournament CHAMPIONS!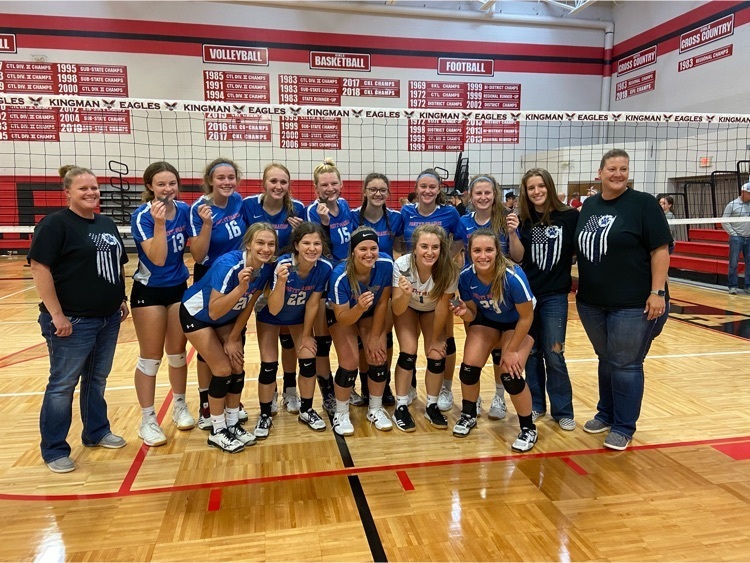 Part-time employment opportunity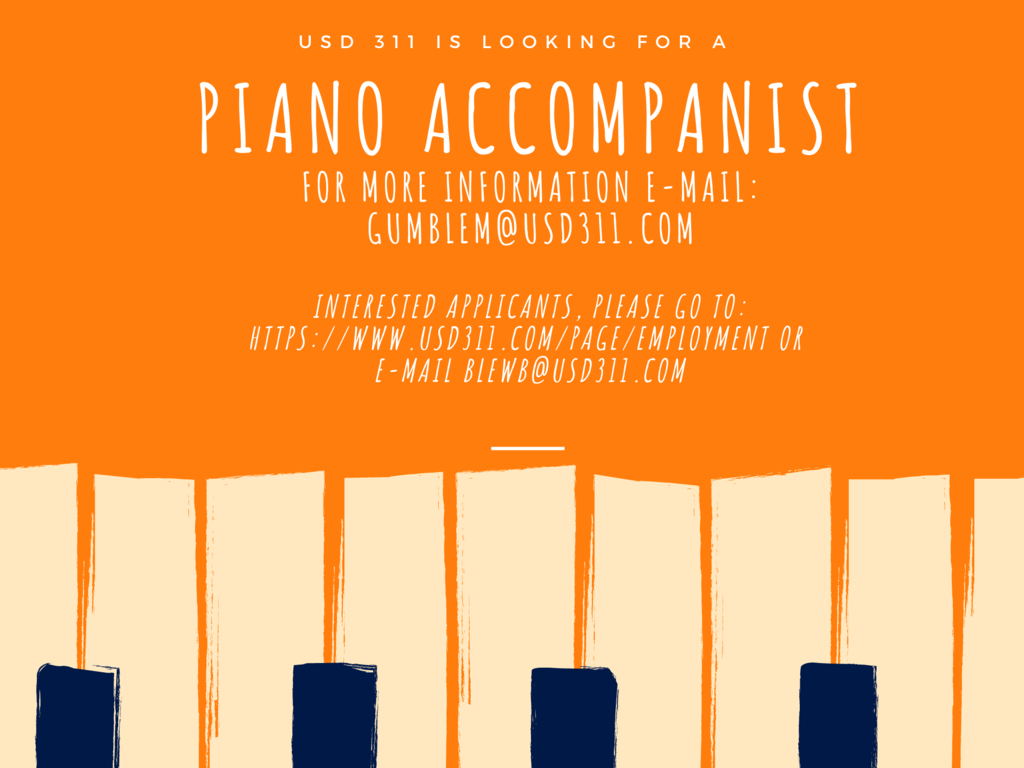 Mrs. Sara Goering's 6th Grade class did not "crack" under pressure! After studying different kinds of forces, students need to take them into account when designing a protection device for an egg, which was dropped off the city's grain elevators. Nick Franklin from the Pretty Prairie Co-Op very graciously worked with our class and took each device up to the top and let them fall. Parachutes, padded containers, and other egg saving devices were made from recycled materials, resulting in a 72% success rate! All in all, it was an egg-ucational and egg-citing adventure!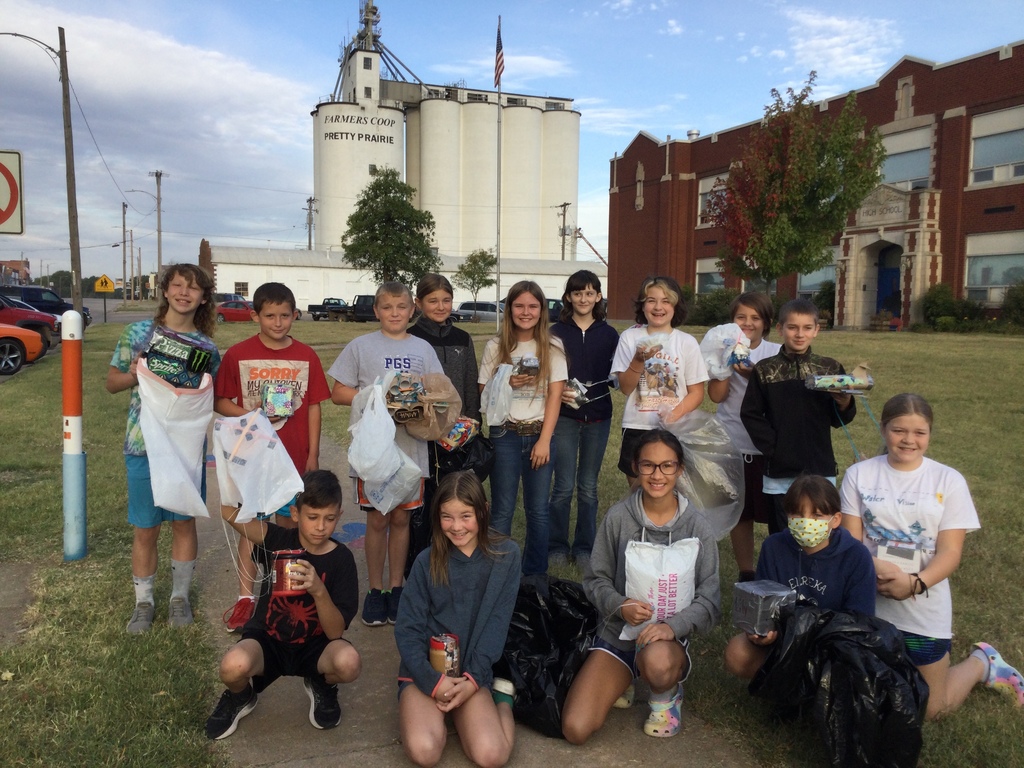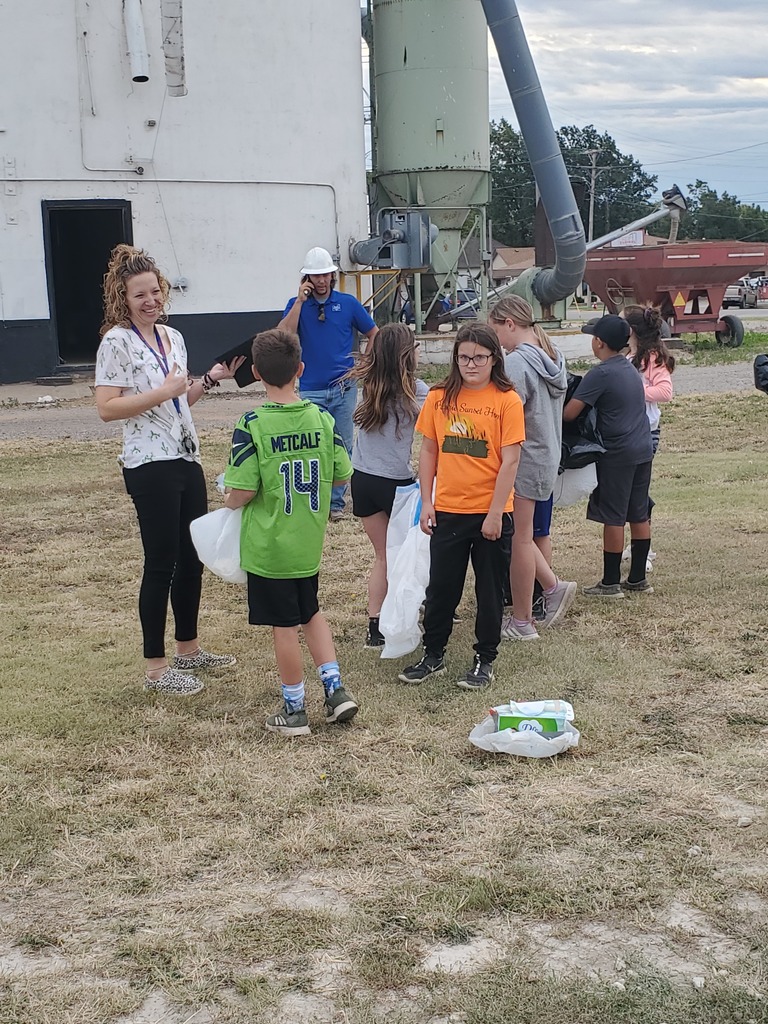 Friday's home football game against the A & A Titans will be moved up to 6 pm due to possible inclement weather.

Congratulations to the Lady Bulldogs on another great game day! Keep up the good work! Pretty Prairie VS Skyline 25-12 21-25 25-22 Pretty Prairie VS South Barber 25-8 25-11 Pretty Prairie VS Fairfield 25-17 25-21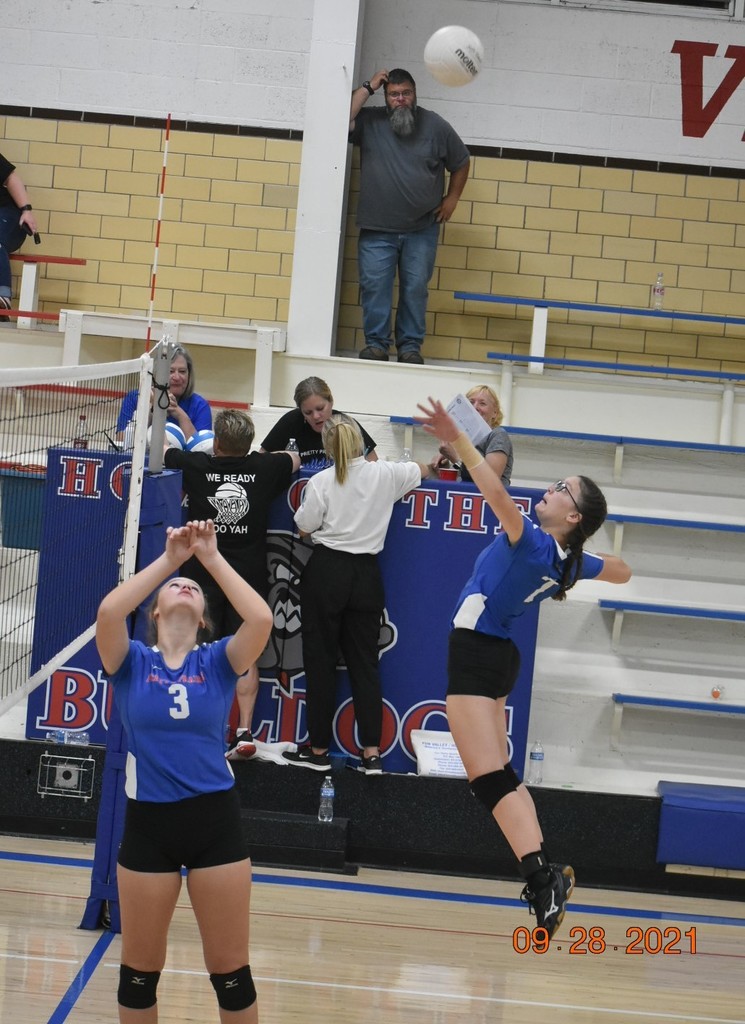 Support your local chapter by ordering a Pretty Prairie FFA shirt. They are $16 per shirt. Please reach out to one of your local FFA members or contact Mr. Day at
dayc@usd311.com
. Deadline for orders is October 8th.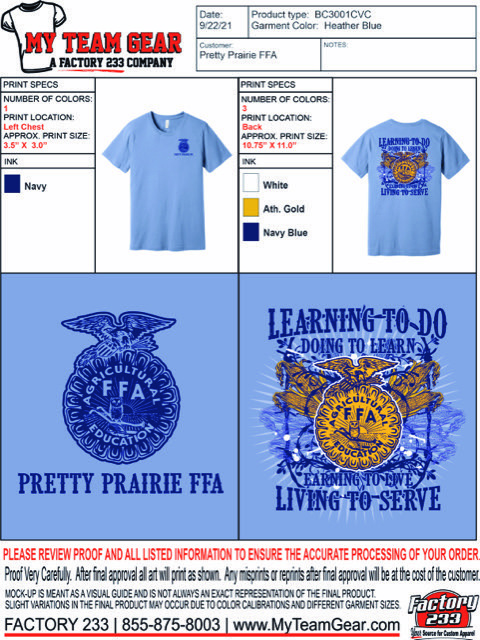 Congratulations to Raegan McLeland for medaling 2nd place at Pretty Prairie's home varsity golf meet!


Employment Opportunity for a full-time or part-time custodian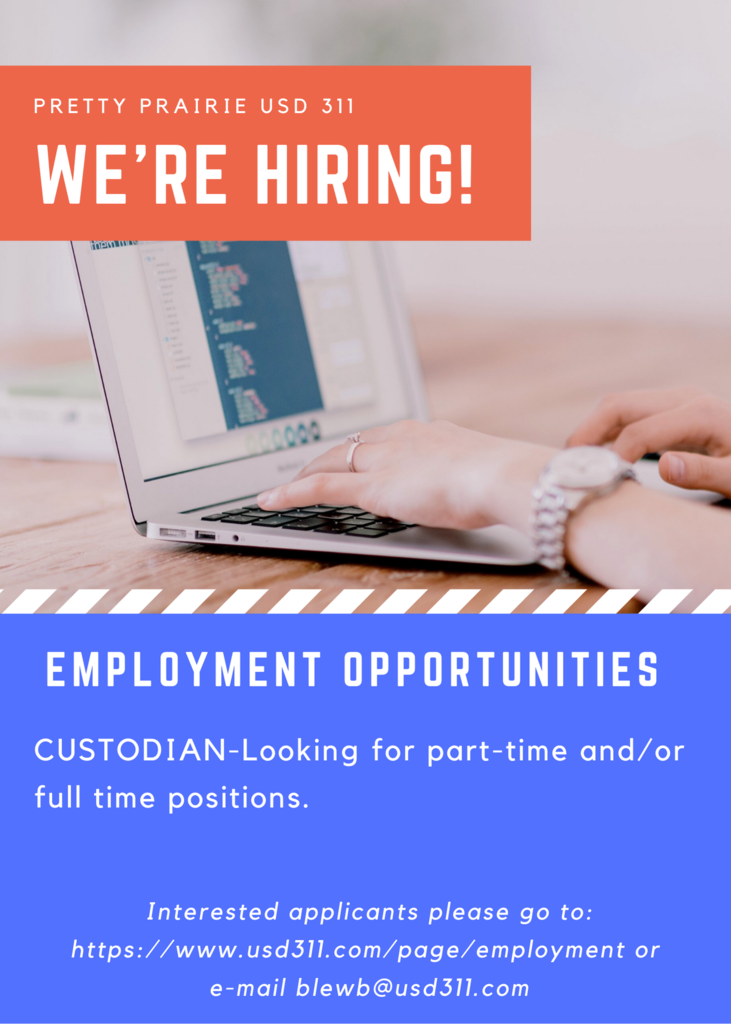 MONDAY JV VB at Pratt (JV FB may be playing at Norwich) TUESDAY HS VB at HOME HS Girls golf at HOME THURSDAY MS VB & FB at HOME HS/MS Cross Country at Wedgewood Halstead FRIDAY During MTSS - Mr. Hedrick Meeting with STUCO in the Library HS FB at HOME

Congratulations to our Pretty Prairie Bulldogs! A great Homecoming win! Pretty Prairie 63 over Fairfield 18

Congratulations to Raegan McLeland for scoring a personal best for an 18 hole tournament at Hesston Golf Course!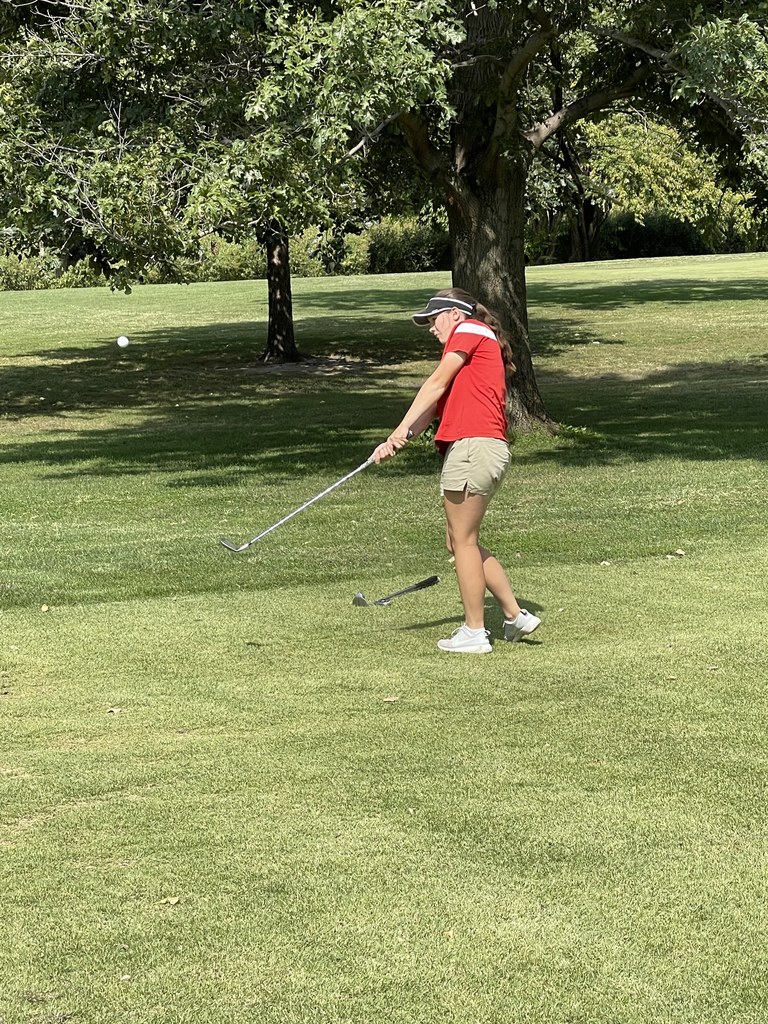 V-I-C-T-O-R-Y that's the Bulldog's battle cry!! The Bulldogs take on the Falcons tonight at 7:00 pm. Don't forget that it's FREE ADMISSION for all! We are asking that GS students be accompanied by an adult, so bring out the whole family! The crowing of the HOMECOMING King & Queen will be at 6:30. Following that Mrs. Anderson is inviting everyone to join her in the SPIRIT LINE!! Meet her and Mrs. Stucky in front of the concession stand and get ready to cheer on our Pretty Prairie Bulldogs!

Congratulations to Pretty Prairie's Cross Country teams! Abby White placed 1st, and the girls team placed 2nd overall! James White placed 4th overall! Way to go Pretty Prairie Cross Country!!!!!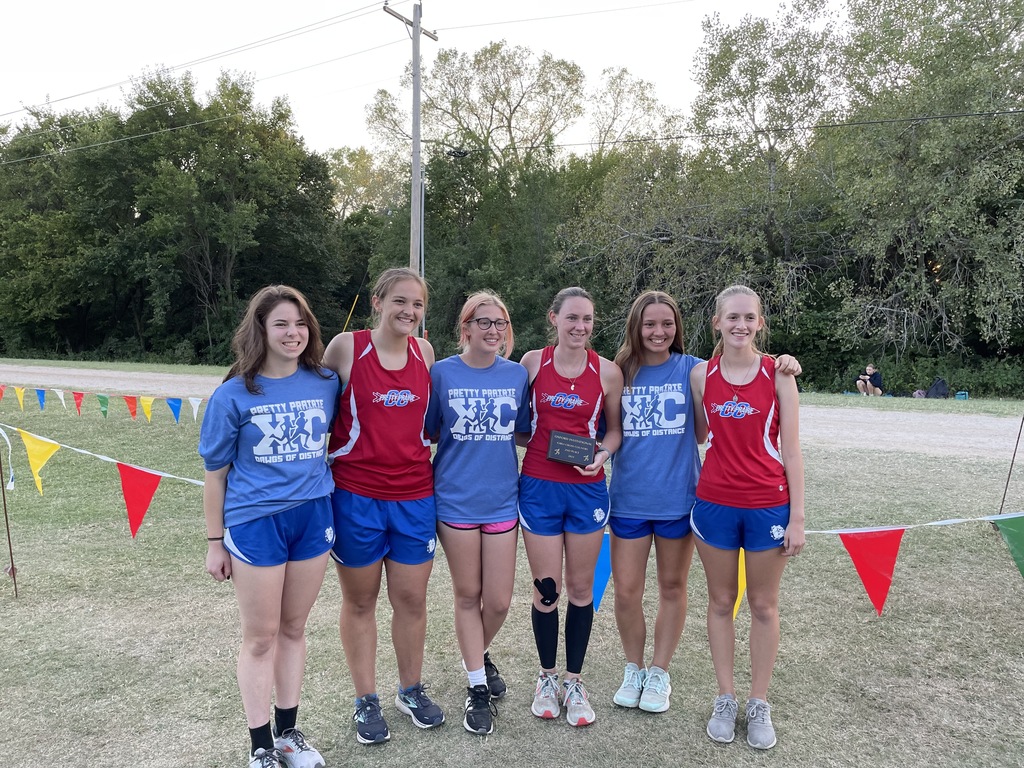 Lady Bulldogs go 2-0 tonight getting a win against South Barber and Burrton!

WEDNESDAY SPORTS PICTURE SCHEDULE : 2::00 - MS Cheer 2:15 - MS XC 2:30 - MS VB 2:45 - HS XC 3:00 - HS Cheer 3:15 - HS Golf 3:30 -HS VB 3:45 - MS FB 4:00 - HS FB Please have full uniforms and equipment ready. Thanks!

Pretty Prairie Freshman FFA students attended the Pratt FFA Greenhand Conference on Monday. Students were divided into groups and introduced to multiple activities and opportunities that are available in Agriculture. Numerous Ag Businesses and local Co-ops were present at Monday's event.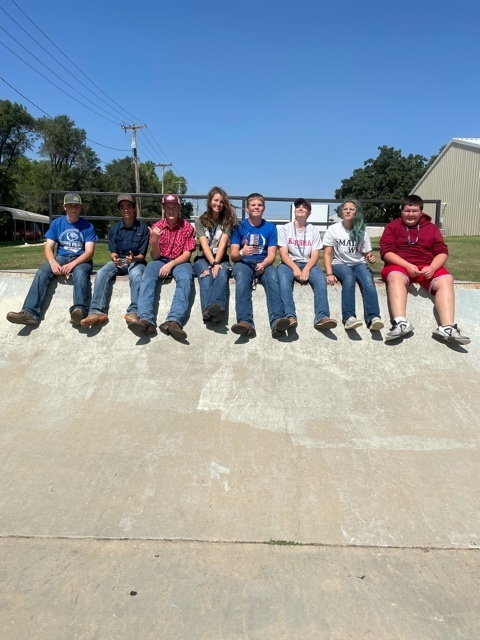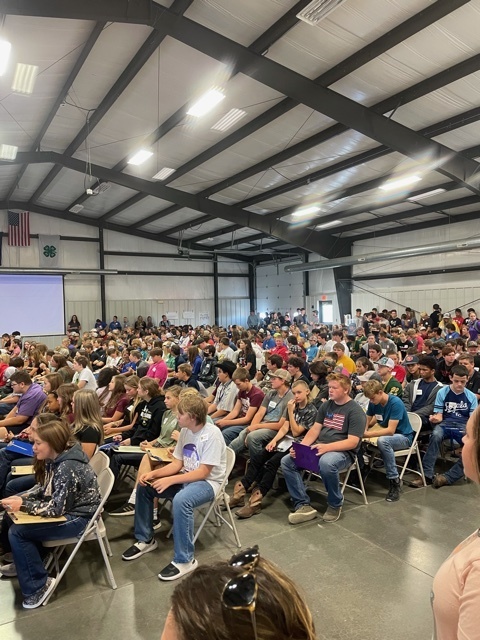 Congratulations to Raegan McLeland for medaling 11th place at Cheney's Varsity golf tournament Monday 9-20-21!