8TH Grade Graduation/Promotion will held in the MIDDLE SCHOOL AUDITORIUM, May 18th at 7 p.m. No Covid restrictions.

REMINDER: The Grade School Concert will be held tonight at the Middle School Auditorium for 2nd, 3rd, and 4th grade students. Please have your student there no later than 6:20 p.m. Grades Pre-K, Kindergarten, and 1st grade will be held Friday, May 14th.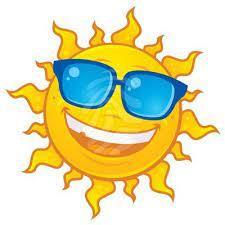 Due to the possibility of inclement weather, High School Graduation ceremonies will be moved to the High School Gym. Graduation is May 15th, at 10:00 a.m.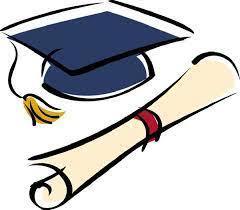 ​On-Site School Athletic & Activity Physicals are being offered by Advance Mobile Healthcare on Monday, May 17th, starting at 8:30 for Pretty Prairie Middle School and High School student athletes. KSHSAA approved doctors and nurses are fully insured. AMH will donate $5.00 from every paid physical back to USD 311. Complete and sign the KSHSAA Physical Form & Concussion Release form & return with $25.00 (cash only please). Click on the links below to access forms or find them on our website under Parent Resources. Flyer:
https://5il.co/sdz8
Physical form:
https://5il.co/sdzo
​Concussion form:
https://5il.co/sdz7

The Pretty Prairie William Crosley Track meet will be held today. Field events start at 2:00 pm and running events begin at 3:15 pm. Come out and support the Bulldogs!

Congratulations to the PPHS Varsity Boys Golf Team for placing 3rd overall at Wedgewood Golf Course today hosted by Halstead! Lucas Detter finished in 2nd place and Bryan Steadman finished 8th! Well done, Bulldogs!

The PPHS Boys JV Golf team placed 2nd today at their home meet at The Links at Pretty Prairie! Jaiden McGinnis 7th, Gauge Stauffer 8th, and Gavin Koedinger 8th. Congratulations Bulldog Golfers!

Team placed fourth behind Kiowa County, Sylvan-Lucas and Flinthills. Individuals placing in finals were: Gabi Unruh--1st in Prose Copper Collins--1st in humorous solo Grace Webster--4th in serious solo Keelan Stucky--4h in extemp Tristan England--5th in informative Others placing in the top twelve were: Grace Webster--7th in poetry Timothy Ulrich--7th in oration Keelan Stucky--8th in oration Raegan McLeland and Jaiden Mcginnis--8th in duet Sophia England and Cara Shultz--10th in duet Tristan England--9th in humorous solo Liz Graber--11th in prose Kai Smith--12th in informative Thirteen of our sixteen events placed in the top twelve at state.

Bulldog Golfers played well today in Hillsboro! Congratulations to Gauge Stauffer finishing 4th with a 49 and Luke Dold finishing 8th with a 52!

A huge congratulations to the freshman welding team who won the South Central District Contest! 1st high individual Kaiden Smyth 2nd high individual Memphis Eggers 3rd high individual Tate Stucky 6th high individual Cale Johnson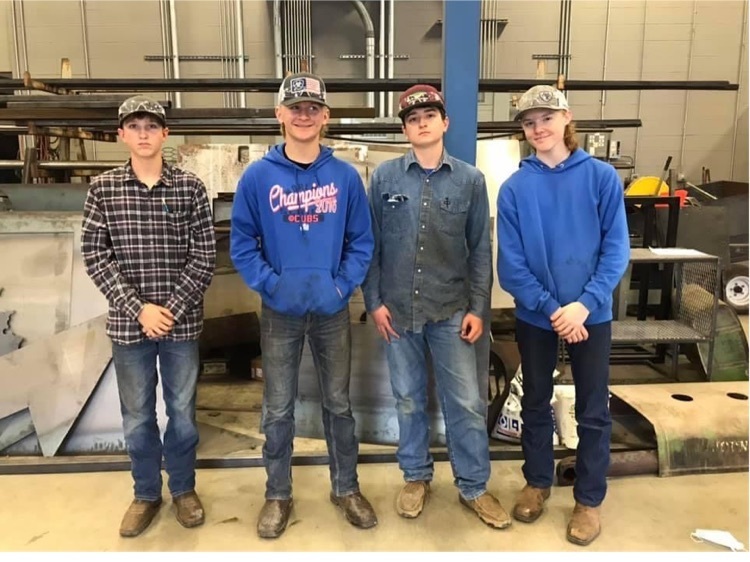 The open gym scheduled for this Saturday, May 1st, has been cancelled due to State Forensics being held on all campuses. All gyms and numerous classrooms will be used by the Forensics team during the day. Good luck Pretty Prairie Forensics Team!

For parents and students interested in purchasing a State Forensics t-shirt please click on the following link. State Championship T-shirt (Debate, Speech, Drama)
https://bit.ly/3ewA3EC

Another excellent night for the Fine Arts!!! Thank you to our 7th and 8th Graders for tonight's Band and Choir concert. The Band was impressive playing "Ancient Warriors" by Robert E. Foster, Jr., and the Choir was equally impressive with "Gloria Fanfare" by Jerry Estes. Thank You to Mr. Tyler Gauldin, High School and Middle School Music Teacher, Mrs. Michelle Gumble, Accompanist, and Mrs. Anjie Ramirez, Grade School Music Teacher!

The Middle School gym will be available for open gym Saturday, April 24th, May 1st, and May 8th from 10 a.m. to noon.

The MS Track Meet scheduled for tomorrow at Burrton has been RESCHEDULED to Friday, May 7th.

The Fr/So Track meet @ St John has been rescheduled for Thursday, April 29th

The PPHS Varsity Boys Golf Team continued their success today finishing 2nd as a team at Medicine Lodge! Individual medalists: Bryan Steadman 7th, Landon Weide 9th, Gauge Stauffer, 10th. Congratulations, Boys!!! Head Coach Mr. Chuck Ray and Assistant Mr. Matt Goering.

Today's high school track meets have been cancelled. The Kingman meet has been rescheduled for April 26th. The rescheduled meet for Fr/So at St. John is still pending.

Thank you to our parents and patrons who visited PPHS tonight to support Mrs Lesage's Forensics Team. it was a great night to see students showcasing their events! Thank you for supporting the Fine Arts!!!